The borough of Wandsworth, famously known for its low council taxes and green spaces has been a Tory flagship council since 1978.
But amid anger over Partygate and a lack of trust in Boris Johnson, voters say they are looking towards Labour for leadership.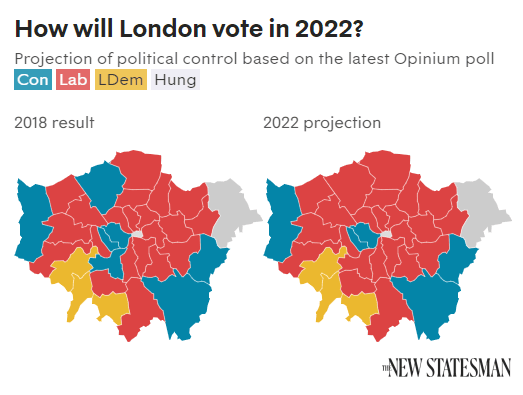 Across Wandsworth voters are mulling over which party deserves their vote next week.
"I would be a natural Tory voter, however at the last election I couldn't vote for Johnson as I thought he's not somebody who's credible," said Kevin, 54, enjoying a morning coffee outside in Wandsworth village.
"So I voted for Lib Dem which is a waste of a vote.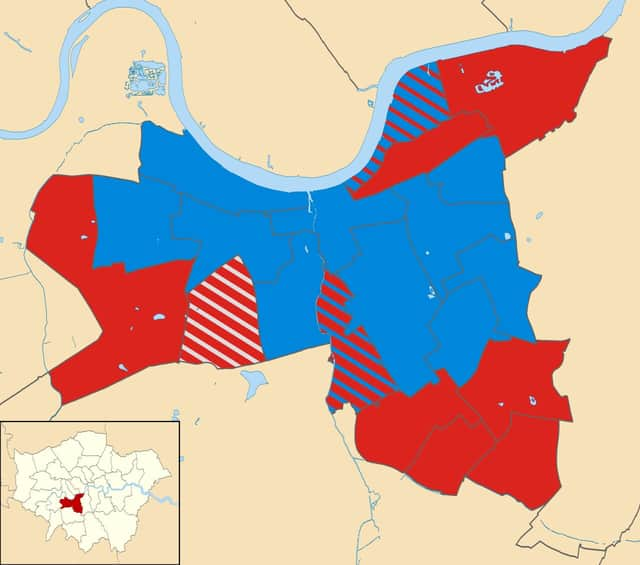 "This time I will vote for Labour and I will do the same for the general election.
"The reasons are Brexit is a disaster for the UK and Johnson's behaviour, ethical and moral leadership is disgraceful and I couldn't vote for that."
"Personally I would really struggle with voting Tory simply because of the way Boris Johnson has behaved," said Kate, 48, while walking her dog in Tooting Common.
"I'm in a bit of a bubble as a lot of our friends think in a similar way and we're more on the centre-left, but Partygate for me you can't forgive it.
"It's not so much the party, more the way it was covered up, the lack of integrity and honesty.
"Lots of people, especially in our friends group, feel the same."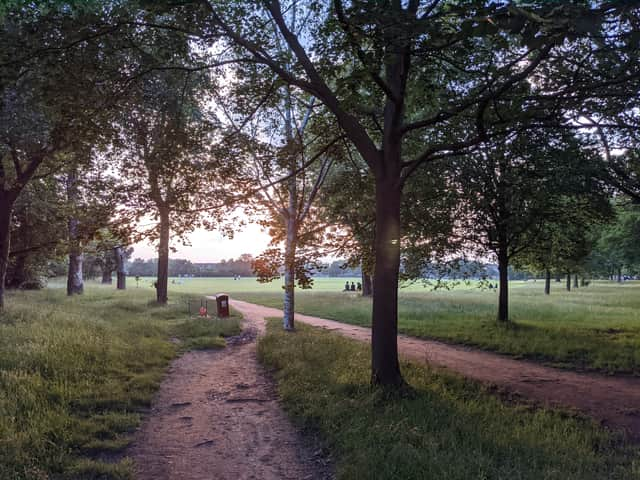 However, 60-year-old Charles Sidhwa, from Tooting Bec, thinks the prime minister needs to be forgiven for his mistakes.
"The Conservatives have been in power for so many decades," said Mr Sidhwa while out for a walk with his elderly father.
"We don't think they've done a particularly bad job when you compare them to Lambeth, so why change?
"Life is quite tough and unpredictable anyway so why bring all this uncertainty every few years into these parts of our lives.
"Boris has to do a bit of community service and get on with it.
"We all make mistakes and the Christian ethos is you forgive."
James, 49, who lives in Wandsworth village, plans to vote for the Liberal Democrats and thinks people should be focusing on local rather than national issues.
"I think I'll vote Lib Dem. There's two things really, firstly it's difficult because it's the local election rather than the national election, it's difficult not to have your views polluted slightly by what's happening nationally," he said, while enjoying a beer in the sun.
"I'm not a fan of Boris, but historically I've never been a Labour voter so I find myself generally in the middle.
"In terms of local stuff, people should be voting for who they think is going to run Wandsworth the best rather than a reflection of what they think about the national position."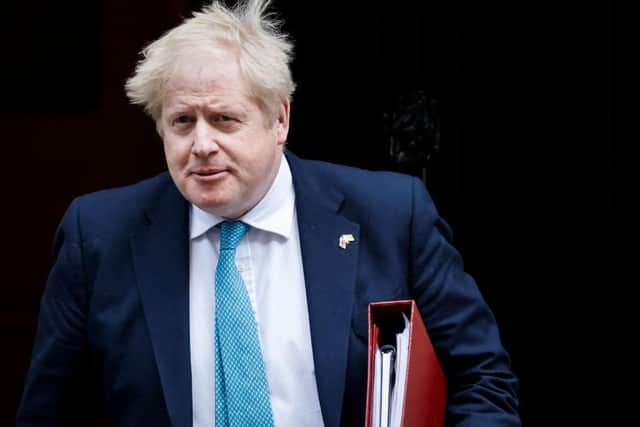 And the next generation of voters weighed in with their views.
Maisy, a 17-year-old youth worker, says she thinks Labour have become too party political.
"One of their things on the leaflet was trying to out Boris, which I love, but I think they're focusing on the wrong things, it's meant to be about local people," she said.
"I don't like the Conservative party but the councillors have worked for the past few years and they're quite lovely when you meet them.
"I don't think Wandsworth could turn Labour with the distribution of voters.
"In Tooting, everyone votes Labour but as soon as you go to Wandsworth town that suddenly becomes Conservative."
In between sips of coffee, Kevin, 54, said: "Keir Starmer is at least a man, that would appear, of integrity and so I would be voting Labour, hoping they will come in at the next election as well.
"For me, I vote local based on what's happening on a national level."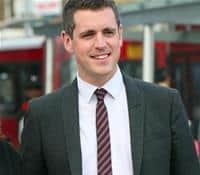 "The election in Wandsworth will be decided by a handful of votes in a few key wards," said Simon Hogg, Labour's leader on Wandsworth council.
"Labour is working hard to earn every vote so we can create a compassionate council that truly listens, that builds genuinely affordable homes and a safer, greener Wandsworth."