Local elections 2022: Barnet and Wandsworth councils to swing Labour, poll predicts
"We won't know for definite until the votes are counted but it does seem that there is a genuine desire for a bit of a change - because we've had Conservatives here for twenty years."
Watch more of our videos on Shots! 
and live on Freeview channel 276
Visit Shots! now
Labour could be on course to take two key battleground boroughs from the Conservatives in a shock election swing, a key forecaster has predicted.
Their map sees both Barnet and Wandsworth councils being won by Labour - in two crucial scalps for opposition leader Keir Starmer.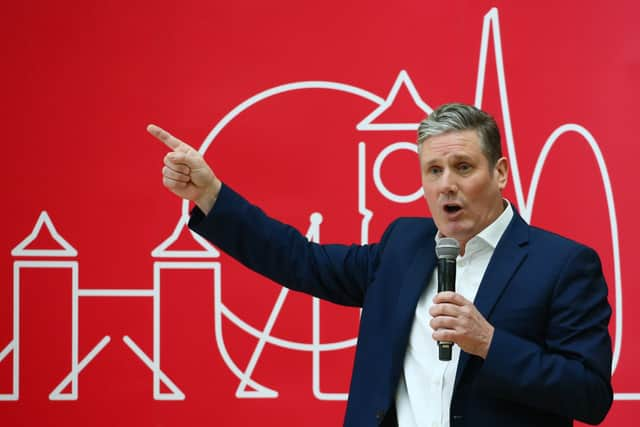 Labour councillors in Barnet told LondonWorld they welcomed the poll, while warning against complacency.
Barnet Council, in north London, has never been fully Labour-held since its creation in 1965, while Wandsworth Council was last held by the party in 1978.
It comes after an Opinium poll for Sky News found support for the party was up just one point in the capital since 2018.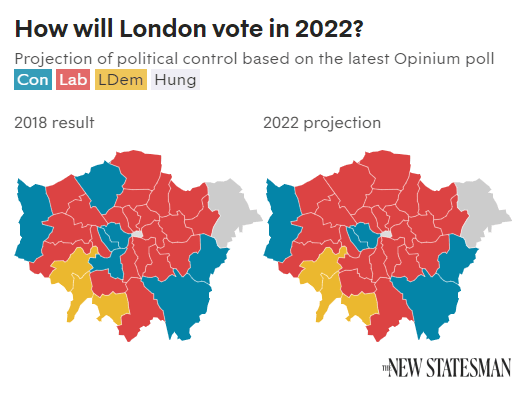 The Conservatives could lose up to 71 seats, while Labour are set to gain 38, and the Liberal Democrats gain nine.
It's understood the party expects to win the borough, with bosses anticipating a 35-28 split in Labour's favour.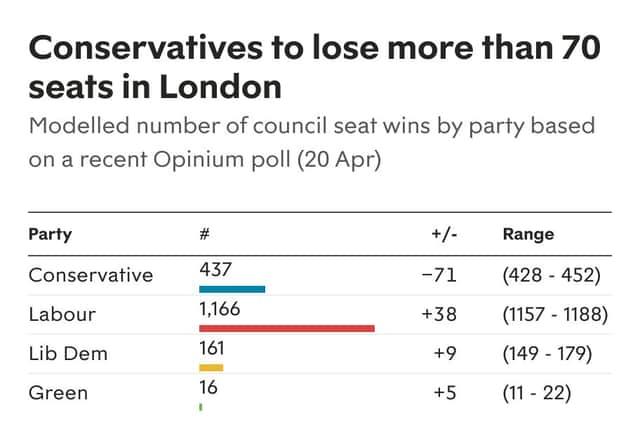 Barry Rawlings, Barnet Labour leader, said: "Right from the start of the campaign it's been positive on the doorstep.
"We're getting relatively good feedback and I think it's for a variety of reasons.
"We won't know for definite until the votes are counted but it does seem that there is a genuine desire for a bit of a change - because we've had Conservatives here for twenty years."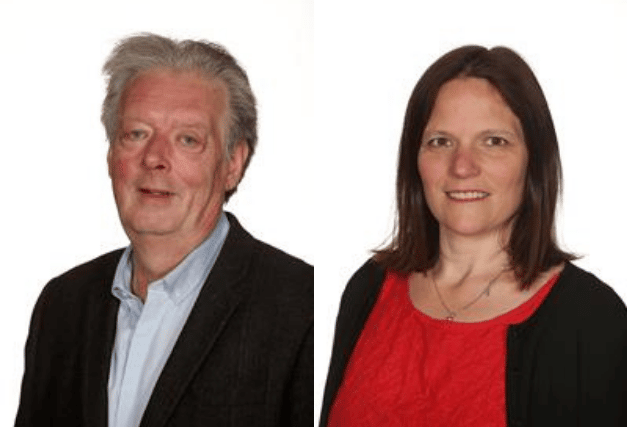 While Barnet councillor and London Assembly member Anne Clarke added: "I think it's really important that every vote really counts. Some of these wards are really close and even with polling, you can't take it for granted.
"The reception on the doorstep has been really positive, but I would measure that with the fact that elections can always be unpredictable, and ultimately it will depend on who turns out on the day and how they vote.
"I think it's close - really, really close. I wouldn't say it's definite at all. I'd say it's too close to call."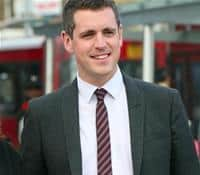 Simon Hogg, Wandsworth Labour leader, said: "The election in Wandsworth will be decided by a handful of votes in a few key wards.
"Labour is working hard to earn every vote so we can create a compassionate council that truly listens, that builds genuinely affordable homes and a safer, greener Wandsworth."
Ben Walker, BE founder, wrote in the New Statesman: "Barnet boasts a sizable Jewish community and Labour underperformed there in 2018, losing a net total of five seats compared with 2014.
"A combination of local factors, plus anger among Jewish voters at Jeremy Corbyn's leadership, prevented the party from winning the marginal borough.
"With Keir Starmer now firmly established, Labour could win a borough that they have not run outright since its creation in 1965."
The research also suggested that Liberal Democrat supporters from the 2019 general election may tactically vote for Labour.
Dr Patrick Diamond, Director of QMUL's Mile End Institute, said: "Our new research shows that Labour is set to perform significantly better than the Conservatives in the forthcoming London borough elections.
"Support for the Conservatives across the city has fallen sharply since the local elections in 2018, however, Labour's vote does not look set to advance beyond its successes that year, when it performed particularly strongly."
And this poll backed the Britain Elects prediction that the Conservatives could lose Barnet and Wandsworth.
Prof Philip Cowley said: "If repeated on polling day, these figures would see Labour make advances in both inner and outer London.
"Widespread changes to ward boundaries make it difficult to make precise predictions, but this level of Labour support at least indicates that the Conservative-held boroughs of Barnet and Wandsworth may well be vulnerable, even if Westminster and Hillingdon may remain slightly out of reach for Labour."