London mayor elections 2024: Jeremy Corbyn to 'have a think' about running as independent candidate
Speaking at an event at the Edinburgh Fringe, the former Labour Party leader said he would "have a think" about taking on Sadiq Khan in next year's mayoral elections.
Asked at the Edinburgh Fringe if he would consider running for the mayoralty, he replied: "Well let's have a think about it, shall we?"
The 74-year-old is the current independent MP for Islington North, a position he has held since 1983.
Mr Corbyn was ousted from Labour earlier this year following a row over antisemitism.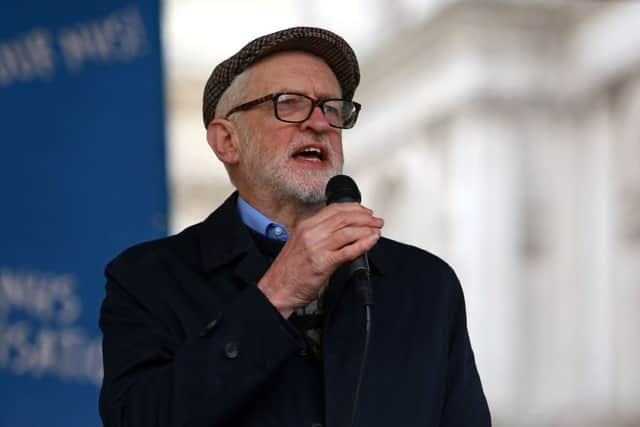 He had been elected the party's leader in 2015 but resigned in 2019 following defeat in the general election.
Speaking at an event on Saturday, Mr Corbyn was asked if he would stand as an independent candidate at the next election.
He replied: "I'm very happy and very proud to be the MP for Islington North. I live in the area, I know large numbers of people in the area.
"I have learned a great deal from the people I represent. I am available to represent the people if that is what they wish."
When questioned whether he would stand for mayor, he added: "Well, let's have a think about it, shall we?
"I want to see change in our society. I'm not disappearing, I'm not going away.
"I look at my diary and I'm more active than I have ever been at any other time in my life."
The MP was speaking at the Edinburgh Fringe event hosted by LBC presenter Iain Dale alongside former Unite general secretary Len McCluskey.
Last month Corbyn also told the LBC radio station he was "not ruling anything in and not ruling anything out" about his future in politics.
"I've got the best job in politics, I'm not surprised there are many runners and riders rumoured to be going for this job."
The 2024 election will for the first time employ the first-past-the-post system (FPTP), which replaces the supplementary vote (SV) system. Unlike SV, which allows voters to rank two candidates in order of preference, FPTP requires voters to select a single candidate.
The Liberal Democrats have shortlisted Rob Blackie and Chris French for their party candidate. The final choice will be announced in September.