London mayor election 2024: Susan Hall named as Conservative candidate
Susan Hall has been named as the Conservative London mayoral candidate to take on Sadiq Khan in 2024.
Watch more of our videos on Shots! 
and live on Freeview channel 276
Visit Shots! now
Susan Hall, the former City Hall Conservative leader and leader of Harrow Council, has been selected as the party's candidate for next year's London mayoral election.
Ms Hall has previously said she wants to "sort out the mess" created by current mayor Sadiq Khan, with key pledges including stopping the Ultra-Low Emission Zone (ULEZ) expansion, and improving policing.
At a hustings event last month, she described the ULEZ as a "ridiculous, dreadful tax", and that she would review other ways of improving air quality in London.
"If we look at outer London, there are hotspots, so you just look at what is causing the issue in that hotspot. It could be that there's several buses that need to be electrified, so that's something. I know it's expensive, but there is a budget there to do it," she said.
She also said she does not want to see any construction of housing on the green belt, and that she will look to increase the number of low-rise family properties, rather than one or two-bedroom homes in high-rise blocks.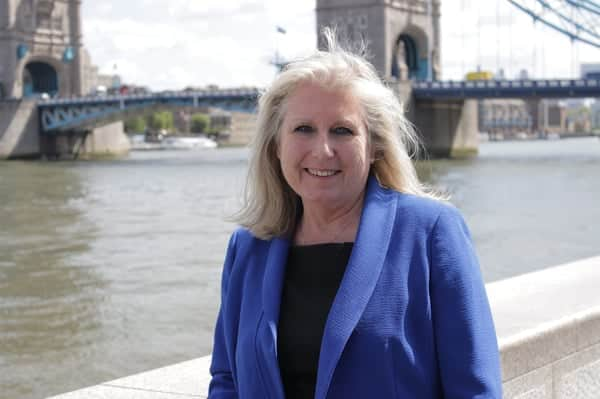 In a tweet, Ms Hall wrote: "It is a huge honour to be the Conservative candidate for Mayor of London, I'm so grateful to everyone for their support. Thanks to @MozForMayor for his positive and hard fought campaign. I will work tirelessly to defeat Sadiq Khan and offer Londoners the change we need."
Neil Garratt, City Hall Conservatives leader, said: "Congratulations to my colleague Susan Hall on becoming Conservative Candidate for mayor of London!
"Susan has been holding the mayor to account for many years and is the absolute right person to take on this challenge. I'm looking forward to continuing working with her as she puts forward her vision for London."
A spokesperson for London Labour said: "The Conservative candidate for mayor is a hard-right politician who couldn't be more out of touch with our city and its values. She's an outspoken supporter of Trump, Boris Johnson and a hard Brexit. She cheered Liz Truss's mini-budget, which sent mortgages and rents soaring. She doesn't stand up for women. And she hates London's diversity.
"Londoners deserve better than a candidate who represents the worst of the Tory failure and incompetence over the last 13 years.
"The London election next year will be a two-horse race and the choice is clear – a Labour mayor with a positive vision who will continue to build a fairer, greener and safer London for everyone, or the extreme Tory candidate, who stands for cuts to London's public services, inequality and division. The Tories have failed the country. They can't be trusted to run London."
Liberal Democrat London Assembly Member (AM) Caroline Pidgeon said: "The Conservatives have given up on London. Their brand of populism and social conservatism doesn't resonate with most Londoners who make up our liberal and diverse city.
"Likewise, the Conservative Government's approach to demonising London and failing to recognise its funding needs have hampered our city's growth in recent years.
"Labour desperately needs to be held to account in our capital, but it is increasingly clear the Conservatives have nothing to offer when it comes to this. The Liberal Democrats meanwhile offer the progressive alternative to Labour's failings, whether that is on crime, the environment or our economy."