Love them or loathe them, ridesharing apps like Uber, Bolt and FreeNow have transformed our nights out, house moves and trips home.
And ensuring you have that all-important rider rating is key to guaranteeing a prompt pick up - while a poor score risks a rainy walk home from the pub.
Now new research has revealed the top ways Londoners can improve their ratings, with cab drivers sharing the secrets of becoming a perfect passenger.
Mark Monroe, a Free Now partner driver, said: "People do not realise how much of an impact their behaviour can have on a taxi driver's day.
"Whilst it's a transaction it is also a human interaction as drivers are people.
"It's good that Free Now's research highlights not only the negative but positive traits so that customers have an idea of the key dos and don'ts for riding in a taxi."
How to improve your rating
Brits are known for being a polite nation, so it shouldn't come as a surprise that the number one top trait was a simple "thank you" at the end of the journey.
The Free Now research revealed that manners cost nothing, as 75% of their drivers valued a verbal expression of gratitude even more highly than a tip.
There's nothing worse than cleaning up a mess someone else has made all over your car.
And unsurprisingly 85pc of Free Now drivers said being messy was their least favourite passenger trait, with 55% saying riders who left a mess in their taxi by spilling food and drink would get an automatic one-star review.
When it comes to ordering our rides home from the pub, consider forgoing that last pint.
Drunk passengers are 77% of Free Now's drivers least favourite - with another passenger behaviour that irritates half of all drivers is a rider being so drunk they forget where they live.
And being sick will prompt almost three quarters to issue an instant one-star rating.
No one wants a backseat driver - or a case of road rage in their cab.
So sit back, relax, and definitely don't start suggesting your driver change gear or take an alternative route, as Free Now found 65% of drivers ranked backseat road rage as the worst passenger trait.
Contrary to the popular belief that we should mind our own business, seven in 10 drivers prefer a chatty passenger to a silent one.
But keep it civil, as, similarly arguing would get you a one-star review from 74% of drivers.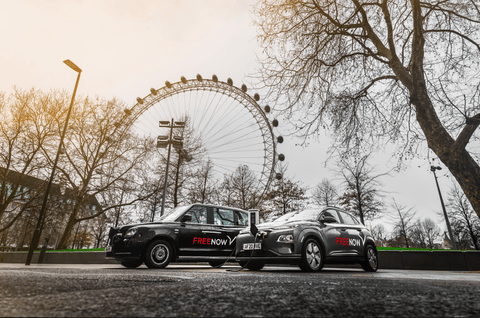 How to make your rating worse
Other bad behaviours include pongy passengers, with 59% of drivers revealing their distaste for strong smelling riders.
While 65% advised against eating and drinking in the car - so save the kebab and cheesy chips for later.
Free Now found 40% of drivers felt unnecessarily slamming the door was a small thing that could have a big impact on a rider's review, making it a top-five lesser-known pet peeve.
Whether it's trying to bargain down the fare, or demand to get to your destination unrealistically speedily, being a picky passenger is a one-way ticket to a bad rating.
Keep the karaoke for the bar - wannabe warblers who sing loudly in the backseat or out the windows were rated as the worst passengers by 41% of drivers.
While 22% said asking to change the driver's music selection was a pet hate.