This shocking video shows a bus driver being repeatedly harassed by passengers he threw off - before being subjected to a barrage of racist abuse.
The footage shows two passengers disembark and start arguing with the driver before one gets back on the bus to physically confront him.
It appears the pair were trying to board the 149 Bus in Dalston, Hackney.
In the video, one woman can be heard yelling at the driver "you kicked me, I could have a bruise" in reference to an earlier altercation between the two.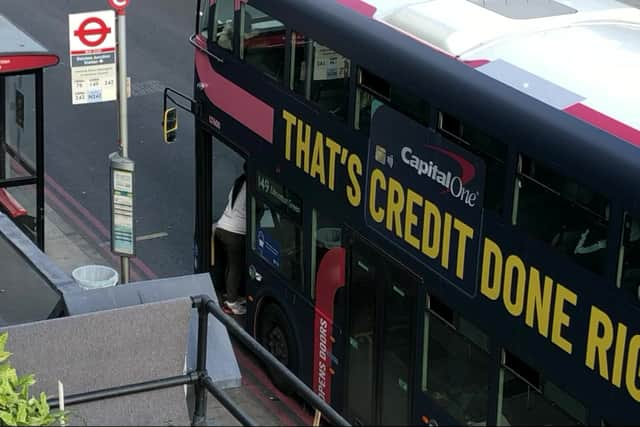 This was soon followed by the woman yelling: "Assaulting a woman, you f*****g black c***".
The man then says: "F*****g black bastard."
The woman screams: "I'm happy that I'm white, I'm glad, I don't want to be stinking and black."
The man then kicks the bus and repeats: "You're a f*****g black c***."
They both spit at the bus as it pulls away.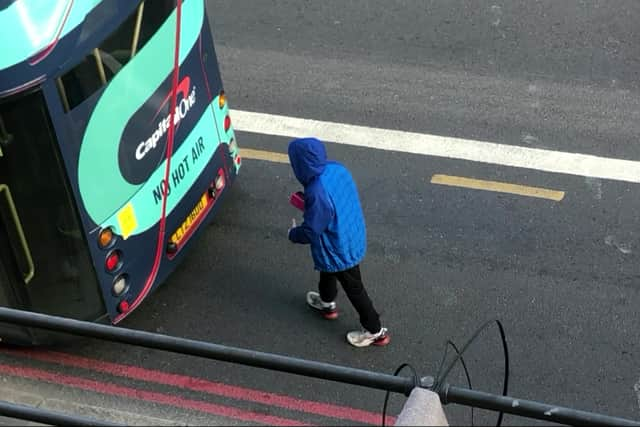 The witness, who asked to remain anonymous, said: "From what I heard these two tried to get on the bus without paying.
"The driver ushered them off the bus, and there might have been some kind of violent altercation and then I looked out and they both spat at him".
After the row escalated, a man eventually gets back on the bus briefly to confront the driver, but was apparently "held back" by a customer according to witnesses.
After the bus goes to leave, the pair take photographs of its licence plate and driver and spit at and kick the bus as it drives away.
The incident took place in Kingsland Road by Dalston Junction Station in London on Wednesday 13th October.
Scotland Yard and Transport for London have been contacted for comment.