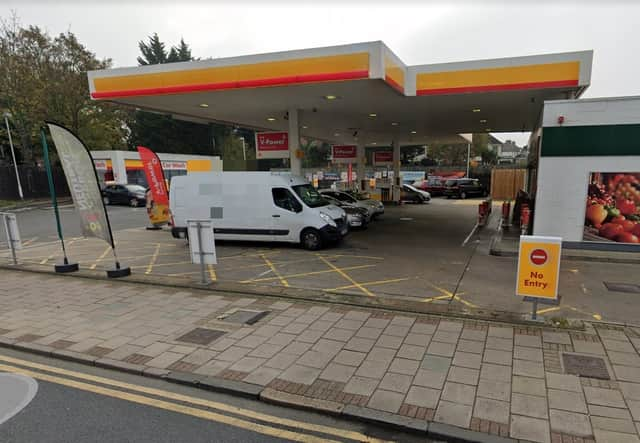 The incident occurred near a Shell filling station on Bellegrove Road in Welling, south east London.
Eyewitnesses said the incident unfolded when a motorist driving a Citroen attempted to allegedly jump to the front of the queue.
A passenger in a nearby car then proceeded to exit the vehicle he was in and approach the driver's side window with what appeared to be a knife in his right hand.
The motorist in the Citroen attempts to move their vehicle forward but the man with the knife throws himself onto the bonnet of the car.
The man with the knife then walks around to the driver's side door and causes damage to a wing mirror by kicking it.
The police attended the scene after reports of a man allegedly threatening another motorist with a knife.
"We are aware of footage online which appears to show the incident and will review this as part of our ongoing enquiries," said a police spokesperson.
Meanwhile, up to 150 military personnel are on standby to provide support to the authorities as they try to bring the chaos surrounding the sale of fuel under control.
Transport Secretary, Grant Shapps, MP, said he expects the queues at the petrol pumps to stabilise over the coming days.
"Once we all return to our normal buying habits... the quicker we get back to normality."