Casey report: All 14 Met Police officers convicted or fired for misconduct in 2023
A total of 14 Met Police officers have been dismissed or jailed this year so far for misconduct and in some cases very serious crimes.
This week a damning report found "institutional racism, misogyny and homophobia" in the Metropolitan Police.
The review by Baroness Louise Casey has laid bare a series of grave concerns about the Met Police's standards and culture.
Since then, a number of other reports of crime and abuse in the police force have emerged, including the crimes of serial rapist David Carrick.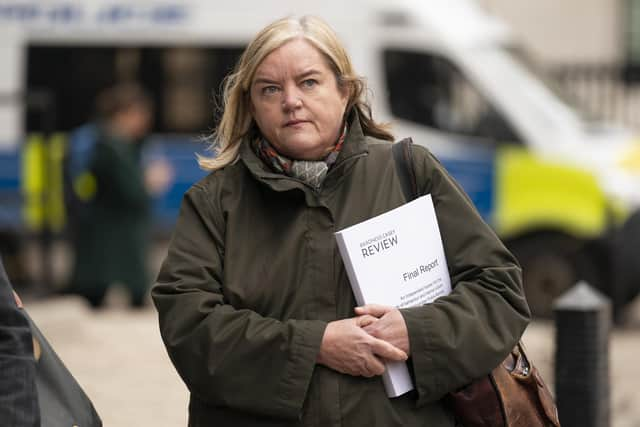 Baroness Casey said her report is "rigorous, stark and unsparing".
"Its findings are tough and for many will be difficult to take," she wrote. "But it should leave no one in any doubt about the scale of the challenge."
Met commissioner Sir Mark Rowley, who came into the post since the review began, has accepted its findings. But he refuses to use the word "institutional" saying it is ambiguous and has become "politicised".
Sir Mark says Scotland Yard is taking a number of measures to clean up the force, including "rooting out" corrupt officers.
So far this year, 14 Met Police officers have been dismissed or jailed for a range of offences.
PC Bonnie Murphy
PC Murphy, 23, asked for the photo, of a man who had died in non-suspicious circumstances, from former PC Jamie Lewis, so she could show her mother.
A disciplinary hearing on January 27 found her guilty of two counts of gross misconduct for asking to receive the images, as well as cheating on her basic police driving exam.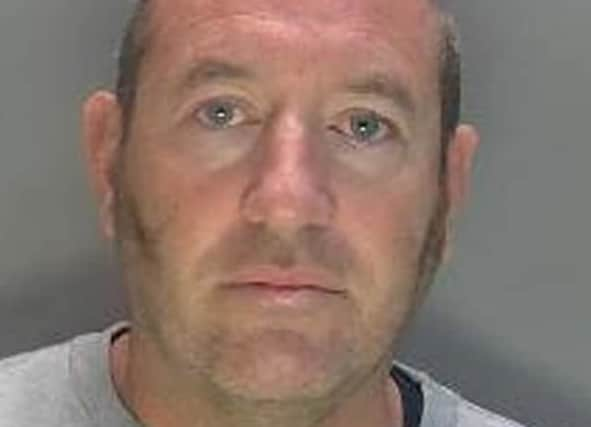 PC David Carrick
At Southwark Crown Court on February 7, judge Mrs Justice Cheema-Grubb handed the 48-year-old 36 life sentences for sexual offences spanning 17 years and involving 12 victims, during his time as a police officer.
She described Carrick's convictions as representing "a spectacular downfall for a man charged with upholding the law".
PC Harvinder Dulay
PC Harvinder Dulay, who was found guilty of harassing a female work colleague with texts and emails, was given a 12-month suspended sentence.
PC Dulay, 31, who is attached to the unit covering Westminster, Hammersmith and Fulham, and Kensington and Chelsea was sentenced at City of London Magistrates Court on February 9.
In her victim impact statement, his victim said that she now felt "unsafe" in her own home and felt anxious in her local area due to the close proximity of their addresses.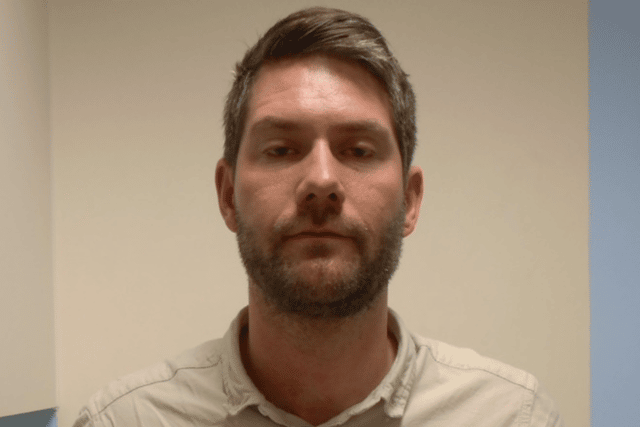 PC Sam Grigg
Former officer Sam Grigg was jailed for four years for unlawfully restraining his housemate against her will in their house they shared in Twickenham.
The 36-year-old bound and gagged his housemate with duct tape, leaving her restrained for a period of time.
Grigg, from Twickenham, appeared at Kingston Crown Court on February 10.
PC Shanoor Ali
PC Shanoor Ali was dismissed from the Met police for punching a woman in the face before she was being arrested.
The alleged incident happened on June 27 2021, when PC Ali attended an address in Tooting, together with other uniformed officers.
The case against the woman was later discontinued.
The officer was sacked for gross misconduct at a hearing in February after a panel found the violence was "excessive" and disproportionate.
PC Parvir Panesar
Former PC Parvir Panesar, who was based at the Crime Recording Investigation Bureau, was alleged to have falsified information on 121 crime reports between January and May 2021.
An accelerated misconduct hearing concluded that the former officer would have been dismissed without notice were he still at the Met.
Other falsifications related to alleged efforts to try and obtain CCTV footage and claims that necessary checks had been carried out.
The former officer has been added to the Barred List held by the College of Policing.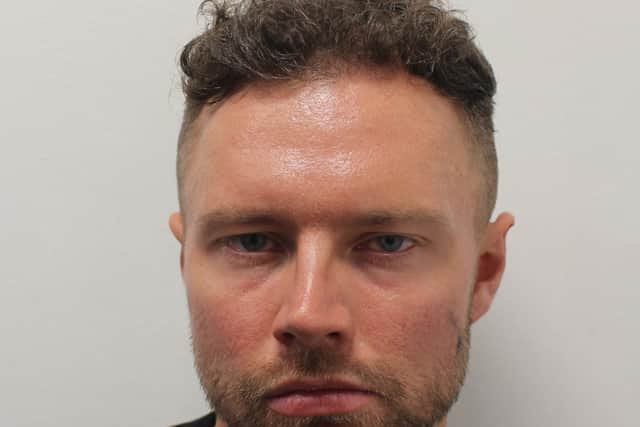 PC Thomas Andrews
PC Thomas Andrews was jailed for one year and four months after admitting assaulting a woman during an off-duty incident.
A woman known to Andrews, who had "suffered grazing having been pushed to the ground", made a report about the incident.
Scotland Yard said he would now face a misconduct hearing "as soon as possible".
PC Hussain Chehab
PC Hussain Chehab, was sacked from the force after it was discovered he had a sexual relationship with a 14-year-old girl.
PC Chehab, 22, pleaded guilty at Wood Green Crown Court on March 15 to four counts of sexual activity with a teenage girl in 2019, before he joined the force.
He also pleaded guilty to three counts of making indecent photographs of a child and one count of sexual communications with a child.
Some of the image offences were committed while Chehab was a 'safer schools' officer at an Enfield secondary. Police said his "sickening" offending was not linked to his role.
PCSO Edward Oniba
Serving Police Community Support Officer Edward Oniba was convicted of sexually assaulting a colleague in a police station gym.
Oniba hugged the woman and kissed her neck without her consent at a north London police station in October 2020.
On March 13 a jury at Harrow Crown Court Court found him guilty of sexual assault by touching.
Oniba was sentenced to a 12-month community order to complete 100 hours of unpaid work.
PC Liam Boshein
Former PC Liam Boshein was sentenced to 42 weeks in prison for possessing an extreme pornographic image on his phone.
The 25-year-old appeared at Portsmouth Crown Court on March 17 after pleading guilty last month to committing the offence between November 7 2019 and April 4 2021.
Boshein had been a trainee Met officer for three months when he forwarded an image to a colleague on WhatsApp.
Boshein, who resigned three days before his hearing, would have been dismissed without notice had he still been serving.
PC Jonathan Simon
PC Jonathan Simon was found guilty of stalking after repeatedly harassing a woman he met while he was on duty on March 17.
Simon, 43, had started a sexual relationship with the woman after she called police over a dispute with a neighbour.
He then made repeated visits to her home - some of which while he was on duty - and left her messages and voicemails, despite having been told she did not want to see him anymore.
The Met's Directorate of Professional Standards were informed and made a referral to the Independent Office for Police Conduct.
PC Simon remains suspended from duty and will be sentenced at Westminster Magistrates' Court on April 4.
PC Toby Caswell
PC Toby Caswell was dismissed without notice after an investigation by professional standards officers found he acted in a discriminatory and disrespectful way to Black officers on his team.
A misconduct panel heard that PC Caswell used language and acted in a manner that belittled, mocked and humiliated officers.
Between 2019 and 2021 he was alleged to have made discriminatory comments and asked a colleague "why don't you go back to your own country?".
The panel also heard evidence PC Caswell sprayed disinfectant on the front of one of the PC's trousers and deliberately called a PC's phone at inappropriate times such as during briefings.
The misconduct panel, which concluded on March 22 found gross misconduct proven and PC Caswell was dismissed without notice.
PC Kye Cole
PC Kye Cole, based on the West Area Command Unit was dismissed without notice for Gross Misconduct following his conviction for harassment.
On December 13 Wimbledon Magistrates' Court heard how PC Cole made a number of phone calls and sent a series of messages to a woman who was known to him between April 7 and 27 2022.
PC Cole was ordered to undergo alcohol rehabilitation treatment for three months, carry out 150 hours of unpaid community work, pay £2,500 in compensation to the victim, court costs of £775 and a surcharge of £95.
At an accelerated misconduct hearing held at Palestra House on Monday March 27, PC Cole was found to have breached the standards of professional behaviour in respect of Discreditable Conduct and was dismissed without notice.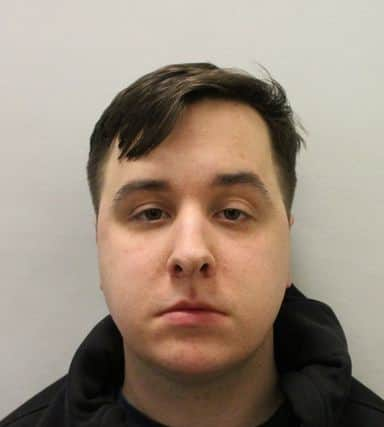 PC Ireland Murdock
Former PC Ireland Murdock, 26, who was attached to the Central North Basic Command Unit, was found guilty of rape on Monday April 3, following a trial at Inner London Crown Court.
The court heard that he attacked his victim in Lambeth while he was off duty on September 25 2021.
The jury heard that in January 2022, after the woman made the report, Murdock searched for the victim's name on a police system and accessed a restricted crime report relating to her, when he had no policing purpose to do so.
He was dismissed from the Met Police in July 2022 following a misconduct hearing.
Murdock will be sentenced at Inner London Crown Court on May 23.