Met Police Casey report: 'Institutional racist, sexist and homophobic' force
The 'Casey Report' was commissioned after Sarah Everard was murdered by a serving Met officer.
Watch more of our videos on Shots!
and live on Freeview channel 276
Visit Shots! now
"I make a finding of institutional racism, sexism and homophobia in the Met. Sir William Macpherson made the first of those findings in his inquiry into the racist murder of Stephen Lawrence as long ago as 1999. Many people have been raising grave concerns about the Met for much longer than that.
"So this report is rigorous, stark and unsparing. Its findings are tough and for many will be difficult to take. But it should leave no one in any doubt about the scale of the challenge."
Those are the words of Baroness Casey of Blackstock DBE CB, delivering a report that could hardly be more damning of London's constabulary, the Metropolitan Police.
Across more than 300 pages, Baroness Casey places a focus on the force's treatment of women, and in particular its handling of rape and sexual assault victims.
Treatment of women
Examples of poor treatment of victims are numerous.
One victim was told by the officer handling her case that she "could and should have done more" to protect herself from rape.
A Met Police officer told a female colleague, who was victim of domestic abuse, that it was "about time [she] moved on from this".
Many female officers detail their mistreatment by male co-workers - with young junior officers described in separate reports as being "traded like cattle" and moved from unit to unit, based on which senior male officers found them attractive.
Racist abuse
Black and ethnic minority officers are more likely to experience discrimination and bullying, due to racist attitudes remaining in the force, Baroness Casey concluded.
One officer, concerned about racist abuse that Black colleagues were receiving, was told by senior figures that it was "character building".
"Discrimination is often ignored, and complaints are likely to be turned against Black, Asian and ethnic minority officers," the report said.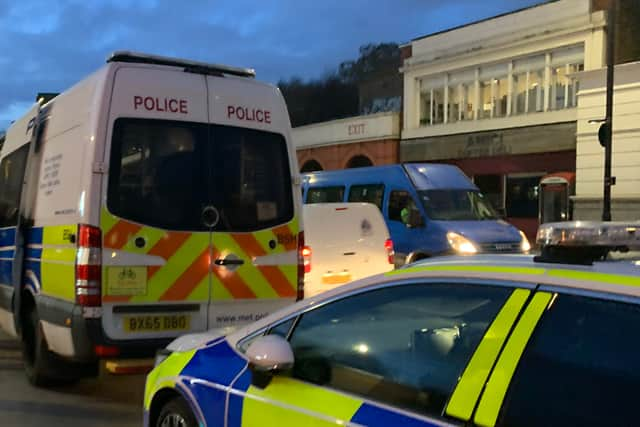 Homophobia
A gay officer said he was left afraid of his own organisation after a "sustained campaign of homophobia".
"This will sound quite laughable," he said. "I am scared of the police. I will vary my the route I walk to avoid walking past police officers when I'm not at work."
'Predators and bullies' flourish
Baroness Casey warned that policing as a profession attracts "predators and bullies". She said that behaviour had been allowed to "flourish" within the force.
"The Met will attract those who wish to abuse the powers conferred by a warrant card," she said.
"And I am unconvinced that police forces are fully alive to that risk - or that the Met fully understands the gravity of this situation as a whole."
Vetting processes were condemned as not being "vigilant in identifying clear warning signs, such as previous indecent exposure or domestic abuse from applicant officers". Concerns raised through the discipllinary process were said to be "not well recorded", with complaints "more likely to be dismissed than acted upon".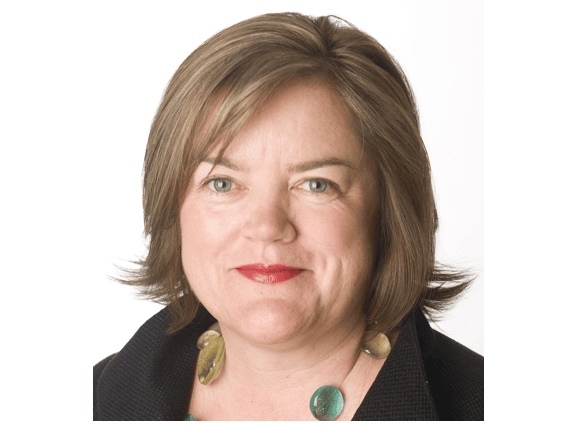 'Tendancy for spin'
Baroness Casey also concluded also that there was a "prevailing and default culture of 'that's the way we do things'" in the Met - with a "strong tendency to look for a positive spin" when it has been called out on issues in the past.
She said the Met has tried to "blame individuals rather than pausing for genuine reflection on systemic issues", something she has insisted must not happen this time around.
"It is really important that this isn't one of those watershed moments that everyone feels drowned in, but a landmark moment for Londoners," she said.
"It is absolutely vital that the Met Police wake up today to the very grave and very serious findings in this review. There must be fundamental change. We cannot wait another decade."
Sir Mark Rowley
The review was announced in October 2021 by then-commissioner Dame Cressida Dick, who left the role last February.
Her successor, Sir Mark Rowley, said: "This report sparks feelings of shame and anger but it also increases our resolve. I am proud of those people, our officers and staff, whose passion for policing and determination to reform moved them to share their experiences with such honesty. This is, in many ways, their report. It must be a catalyst for police reform. This report needs to lead to meaningful change.
"The appalling examples in this report of discrimination, the letting down of communities and victims, and the strain faced by the frontline, are unacceptable. We have let people down and I repeat the apology I gave in my first weeks to Londoners and our own people in the Met. I am sorry."
He went on to say that he "accepts" the report's diagnosis "about the racism, misogyny and homophobia in the organisation" and that the Met has "systemic failings, management failings, cultural failings".
He refused to use the word 'institutional', employed by Baroness Casey in her findings, arguing that: "It's not a term I use myself. I'm a practical police officer," he said.
"I have to use language that's unambiguous and is apolitical, and that term means lots of different things to different people and has become politicised in recent debate over the last decade or so."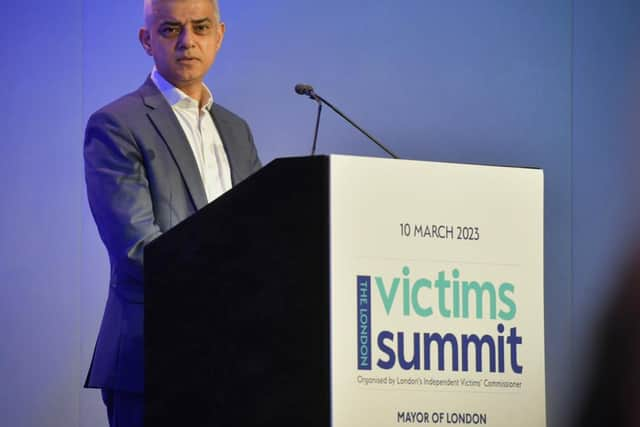 Sadiq Khan
Mayor of London Sadiq Khan said: "Following a series of scandals, I asked for this independent review to be conducted by Baroness Louise Casey because I was deeply concerned about the cultural issues and systemic failings within the Met.
"The evidence is damning. Baroness Casey has found institutional racism, misogyny and homophobia, which I accept. She has described the Met as defensive, resistant to change, and unwilling to engage with communities.
"I have been determined as mayor to shine a light on the true extent of the cultural problems in the Met as this is the only way to properly address the deep-rooted issues and regain the trust of Londoners. This review simply must be a turning point and I expect all the recommendations to be implemented quickly and in full."
When asked at a press briefing, Mr Rowley said he and his deputy commissioner, Dame Lynne Owens, will do "everything that is humanly possible to implement the recommendations".