Casey report: How the Met Police's 'overtime command' parliamentary protection became a 'dark corner'
Baroness Casey raises concerns about the parliamentary protection unit, in which Wayne Couzens and David Carrick served.
Watch more of our videos on Shots!
and live on Freeview channel 276
Visit Shots! now
The Met Police's specialist protection unit is known as "overtime command" and is seen by some as an "opportunity to carry a firearm", it has been revealed.
Baroness Louise Casey's review of the force is damning across the board, but its investigation into the Parliamentary and Diplomatic Protection unit reveals a "defensiveness" in a team from which "multiple offenders" have come.
Asked this week whether more officers like Couzens and Carrick could remain in the Met Police, Baroness Casey said: "I cannot sufficiently assure you that that is not the case."
Parliamentary and Diplomatic Protection (PaDP)
The unit is made up of nearly 1,000 armed and unarmed officers and staff.
It is responsible for security at the Palace of Westminster, New Scotland Yard and Downing Street, as well as providing armed protection for diplomats and events such as state visits and the Trooping the Colour.
Only 7% of officers in the unit are female, 10% of staff.
Baroness Casey highlights the danger officers can face. PC Keith Palmer was killed in a terrorist attack in 2017.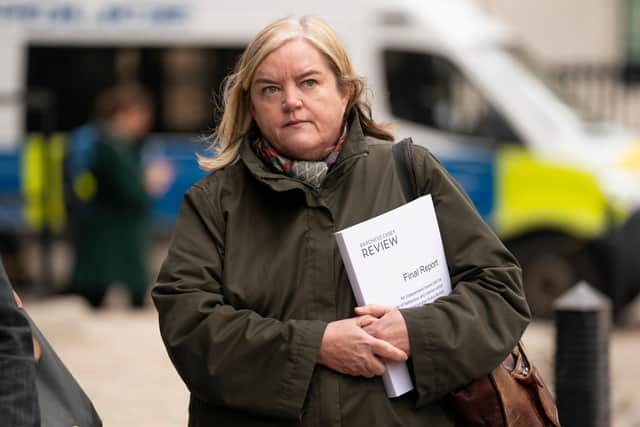 Met Police's 'overtime command'
The review was told PaDP is known as an 'overtime command', where a shortage of staff means officers can - and are required to - work extra shifts.
Many choose to take shifts, despite the "monotonous and boring" work during 12-hour shifts in heavy and uncomfortable kit.
One officer said: "This department runs on overtime. A large number of people will be here for overtime. If someone said they wouldn't come in, we'd fall down."
The report said many officers see the unit as a way of getting away from local policing.
"It is also seen as an opportunity to carry a firearm, perceived as a mark of prestige by many in the Met," it said.
Officers had used the overtime to pay off a wedding and to top up their salary before retirement.
But rest days were also cancelled to cover shifts, with officers reporting the impact on mental health and work-life balance. One week there were 270 compulsory rest day cancellations.
PaDP morale
Officers are described in the report as feeling "unhappy, unloved and bored", and left isolated and unwatched by those above them.
"It is a dark corner of the Met where poor behaviours can easily flourish and are both 'harder to spot and harder to stop'."
Baroness Casey wrote that there is wide evidence that the unit is a "deeply unhappy command".
Locker rooms and break areas are described as subject to rodent infestations and flooding.
With the additional pressure of long hours, the report said: "PaDP officers and staff have low morale, particularly those who carry firearms. Many officers talked about the poor treatment they perceived to receive while working on their posts. They also perceive themselves to feel undervalued by the Met and are looked down upon by other armed officers who work in MO19 (firearms command)."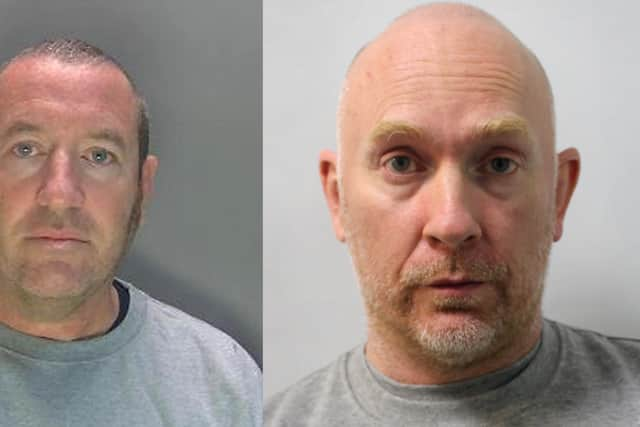 Under siege
Baroness Casey wrote: "[Officers'] sense of being under siege could be seen clearly in the attitude of officers in PaDP to the series of scandals which have seen officers from the command imprisoned in recent years.
"Rather than introspection about how multiple offenders came to originate from the same command, the review saw officers express defensiveness that they were being demonised for the actions of those officers. There was criticism of the media coverage of the incidents and their focus on the individuals' professions as police officers. There was an overall sense that the number of incidents had felt relentless for the officers in PaDP."
She wrote that some officers, including supervisors, did not acknowledge the levels of concern and impact on female officers following the convictions of Couzens and Carrick.
The Met Police's 'dark corner'
Baroness Casey wrote that PaPD officers and staff had limited contact with supervisors and colleagues, due to the shift system.
"Attempting to visit one PaDP site during the course of the review," she wrote, "we were told by a senior officer that PaDP officers 'don't like visitors' and prefer to be left alone. This creates an insular, stagnant culture in the command.
"It is a dark corner of the Met where there are limited opportunities to shine light on attitudes or behaviours."
She highlighted "inappropriate comments disguised as 'banter'" in the unit.
One Black PaDP officer who worked as an unarmed guard on a post was referred to as a "gate-monkey" by other officers.
"This is reported as being a long-standing, derogatory way of referring to an officer doing a perceived unskilled, guarding role, as opposed to carrying a firearm. It was received as a racist slur by the Black officer," says the report.
"Female officers spoke of feeling uncomfortable after overhearing male PaDP officers discuss their view that a victim who had alleged she had been raped was trying to make money. They heard other officers expressing the view that police officers arrested for rape should be bailed and allowed to return to work."
Officers and staff talked about being worried about speaking out, in case they became isolated or lost their 'blue card' which allows them to carry a gun, "and therefore access overtime and financial remuneration".
Senior officers were reported as wanting to "avoid cracking down too hard on poor behaviour, as this would create a boring workplace".
"These senior officers expressed a general attitude that what was classed as inappropriate, sexist language could be open to interpretation rather than being a matter of zero tolerance," said the report.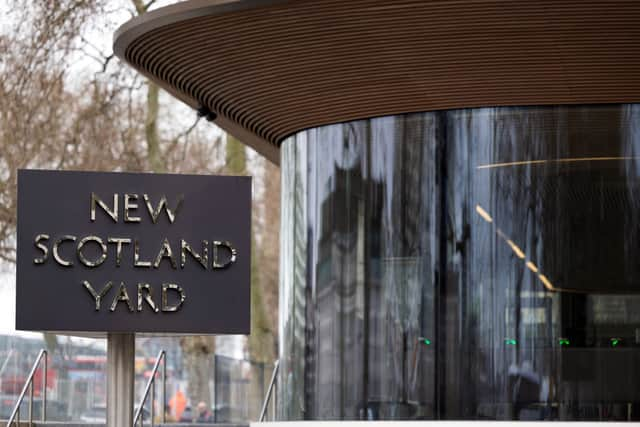 Met Police response
The Met launched Operation Leven as a "root and branch" review of PaDP after the sentencing Wayne Couzens for the rape and murder of Sarah Everard.
Baroness Casey wrote that she has provided extensive feedback on Operation Leven and that it has provided important work on how to reform the unit.
"However, the review found that it is striking that, to date, Operation Leven was not given the remit to specifically interrogate whether there is a prevalence of misogyny, other discrimination or conduct issues in the OCU (operational command unit)," says the report.
"The Met could have seen the enormity that two PaDP officers committing such heinous crimes would have on public trust in policing, and that every person in policing, and specifically in PaDP, could potentially be brought into disrepute without a visible clean-up and clear-out.
"They could then have set out to rapidly and thoroughly investigate the OCU for any officer or member of staff with potential red-flags or conduct issues. They could have ensured that every person working in the OCU had an opportunity to come forward to speak out in safety and in confidence to report where wrongdoing is taking place.
"Two years on since the death of Sarah Everard and 18 months since the sentencing of an officer for her murder, Operation Leven has not yet concluded."
Baroness Casey concluded that "despite well-founded public outrage and horror at the crimes of two serving PaDP officers against women, there has not been to date a thorough enough investigation to determine if there is an underlying management or conduct problem, particularly with misogyny, in PaDP".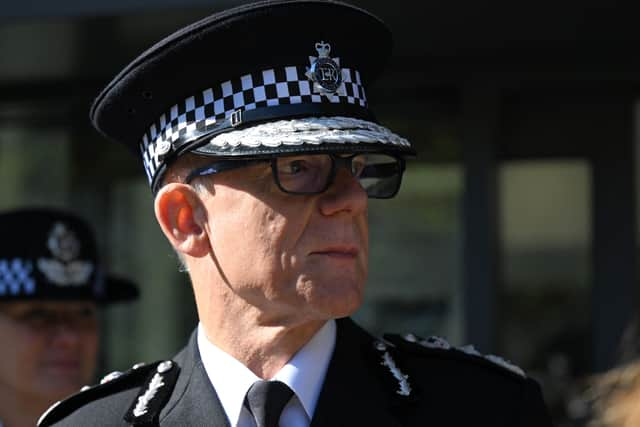 Sir Mark Rowley
The Met Police did not provide comment when asked about overtime at PaPD or Operation Leven.
Commissioner Sir Mark Rowley said today in a statement: "This report sparks feelings of shame and anger but it also increases our resolve.
"I am proud of those people, our officers and staff, whose passion for policing and determination to reform moved them to share their experiences with such honesty.
"This is, in many ways, their report. It must be a catalyst for police reform.
"This report needs to lead to meaningful change. If it only leads to pillory and blame of the exceptional majority of officers then only criminals will benefit.
"We need it to galvanise Londoners, the dedicated police majority and politicians to coalesce around reform and the renewal of policing by consent for the 21st century."
He added: "The appalling examples in this report of discrimination, the letting down of communities and victims, and the strain faced by the frontline, are unacceptable.
"We have let people down and I repeat the apology I gave in my first weeks to Londoners and our own people in the Met. I am sorry.
"I want us to be anti-racist, anti-misogynist and anti-homophobic. In fact, I want us to be anti-discrimination of all kinds.
"There are external factors – funding, governance, growing demand and resource pressures that shouldn't sit with policing – that the report has identified. Baroness Casey is right to identify the impact these have had on our ability to police London, but there can be no excuses for us."
A draft of the Met's 'Turnaround Plan' was published in January.