Thames Valley Police: 'I was told because I was a man I can't be raped,' says survivor
"The reason I want to share my story is so other male survivors will come forward."
Watch more of our videos on Shots!
and live on Freeview channel 276
Visit Shots! now
In January 2022, Ciaran Kenny was sexually assaulted and raped by a man he met on a dating app.
But after reporting it to police he was left feeling "shunned" and was told the rape charge was being dropped because he was a man.
"I was a bit confused because I didn't think such a crime had a gender attached to it," he said.
The 23-year-old fashion designer, who has bravely waived his right to anonymity, says he wants to speak out to give other male survivors the confidence to come forward.
Ciaran, from Walthamstow, said he didn't fully understand what had happened to him until he spoke about it with his housemates.
"I had started speaking to this guy on a dating app and we had been speaking for about three weeks, FaceTiming etc as he lived outside of London," he told LondonWorld.
"I felt I was in a comfortable situation to meet him in person and go on a date on a weekend as we had a good chemistry from Facetime etc.
However he said his date, who appeared to be drunk when he arrived, went on to sexually assault and rape him.
"In my idea it was just a chilled date, I didn't go there with any sort of specific things we wanted to do, there was no goal, it was just to get to know each other more," he continued
"Unfortunately going through what I went through, sort of coming back it was a month until I said it out loud to my housemates.
"I shared my experience and they looked at me and said that wasn't a bad date you had gone through that was sexual assault.
"The penny dropped. It took me a few days to take it all in, a lot of long night walks. Unfortunately my anxiety wasn't great at that time of the year."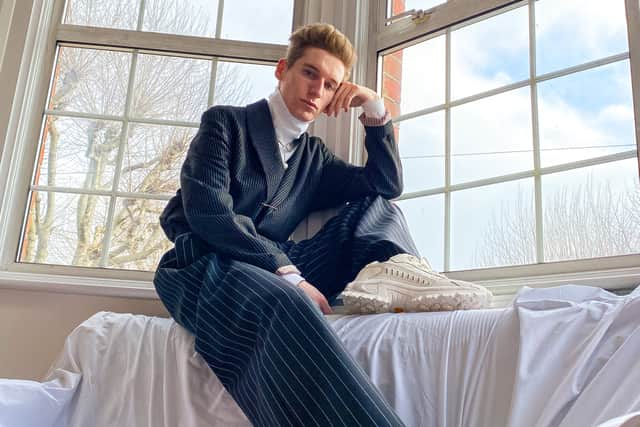 Ciaran first reported his assault to the Metropolitan Police in February 2022, about a month after the attack took place.
After waiting four hours he finally got the chance to report his attack to a female police officer who was "fantastic."
"She really took her time with me. She was ensuring I was okay going forward and then after explaining it a few days after I got in touch with the team who handle sexual violence," he said.
He was referred to Thames Valley Police, as the incident occurred in High Wycombe, and was told the rape charge was being dropped as he was a man.
"They were basically saying because I was a man I can't be raped," he said.
"I didn't think you had to be a certain person to go through such a thing.
"If you get robbed or assaulted they don't attach a gender to it.
"That really took me back and made me feel less confident in it (the police).
"The communication wasn't great from Thames Valley Police, every two months or so I would get an email on how the case was going.
"Eventually I was told if it went to court it would be a hung jury, a 50/50 decision, as they would either believe me or they would believe him.
"Even though I felt very strong feelings in my statement that I gave.
"It was a rollercoaster of emotions, but I wanted to stick with it because I really wanted to be able to help other male survivors - and also for the perpetrator to think he couldn't get away with it."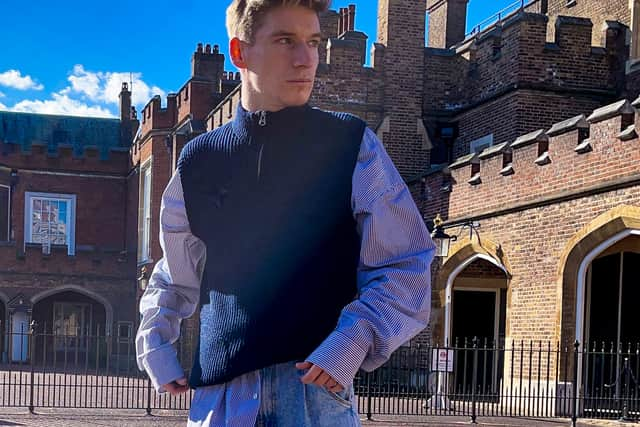 Ciaran has not filed a formal complaint with either force.
The report commissioned in the wake of Sarah Everard's murder by serving officer Wayne Couzens, has laid bare a series of grave concerns about the Met Police's standards and culture.
"There's got to be training on the language used by police officers and detectives because I think that could be a wall preventing other survivors from coming forward," said Ciaran,
"There needs to be more of an open mind as it can happen to everyone.
"The reason why I want to share my story is so other male survivors will come forward."
A spokesperson for Thames Valley police said: "Thames Valley Police does not comment about complaints, as it would be inappropriate to do so.
"The force has a complaints procedure, which allows members of the public to make a complaint about the force or a member of our workforce.
"Details of our complaints procedure can be found via our website."