Casey Report: 10 Met Police misconduct and failings revelations
In a "rigorous, stark and unsparing" report Baroness Casey lists failing after failing.
Watch more of our videos on Shots! 
and live on Freeview channel 276
Visit Shots! now
The review by Baroness Louise Casey could barely have been more critical of the force, following a series of scandals, including the convictions of rapist and murderer Wayne Couzens and serial rapist David Carrick, both of whom committed their crimes while they were serving officers.
Met commissioner Sir Mark Rowley, who came into the post since the review began, has accepted its findings. But he refuses to use the word "institutional" saying it is ambiguous and has become "politicised".
"Its findings are tough and for many will be difficult to take," she wrote. "But it should leave no one in any doubt about the scale of the challenge."
1. Met Police officer told rape victim she 'could have and should have done' more to protect herself
Many other victims also spoke of victim blaming behaviour, with one reporting that she was asked by an officer whether she did anything to provoke her assault. Another Met officer excused the behaviour of a perpetrator, commenting: "This is his first offence. You've got to remember they are really young."
2. Met Police officer told domestic abuse victim 'it's about time you moved on'
The victim was a Met Police officer herself, and was forced to work alongside her abuser. She frequently struggled to get basic updates on what was happening with her case, and on one occasion, was left in tears after an officer from the Directorate of Professional Standards told her it was "about time you moved on from all of this and got counselling."
3. Young female officers 'traded like cattle' in Met
One police officer revealed that she and her female colleagues were "traded like cattle" within the force - moved onto different units depending on which male officers found them attractive. She said there was a "horrific" misogynistic workplace culture, where male officers were "sex obsessed" and would openly rate and grade female colleagues and members of the public on their appearance.
4. Senior Met Police officers described racist abuse as 'character building'
One police officer raised concerns about the treatment of young black officers, who felt they were being targeted and bullied because of their race. Senior figures in the team said she had "misunderstood" and that the examples of racism she had given were "character building". She was also accused of having a "vendetta" against the perpetrators.
5. Gay police officer 'afraid' of his own organisation
A gay Met Police officer told of how he has been frequently targeted on social media with a range of homophobic slurs, and has seen Whatsapp messages between serving officers who were joking about trying to stop and search him off duty and using homophobic language. "This will sound quite laughable," he said. "I am scared of the police. I don't trust my own organisation. I will vary the route I walk to avoid walking past police officers when I am not at work."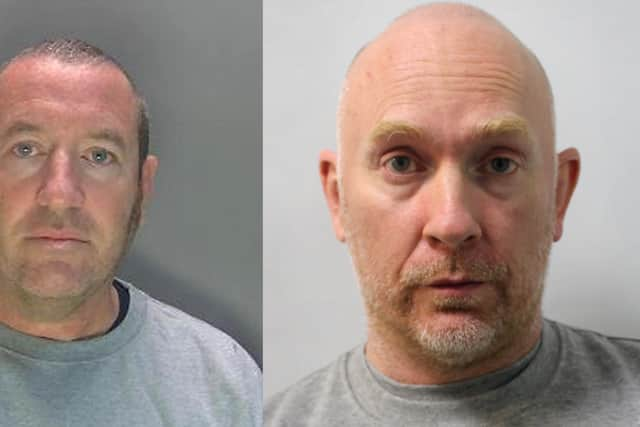 6. 'You're a diversity hire to fill a quota'
When a gay police officer was promoted, she was told by her colleagues that she was a "diversity hire to fill a quota". Many of them then ignored her in the office, and her superiors suggested she should just "weather" this behaviour. Baroness Casey's report also concluded that: "If a BAME police officer is promoted it is openly discussed how they only got the job because of diversity and quotas. BAME staff are viewed with suspicion and seen as outsiders."
7. Female Met officers told their success the result of 'sleeping with the right man'
Women in the force were treated in a similar way. One female officer described one such experience: "We were all required to introduce ourselves and to state what team [we] were on as an ice breaker. I stated that I was on a particular team and one of the male members of the group asked me, 'Who did you have to f*** or suck to get that job?' The entire group burst out laughing and no one challenged the group or defended me which made me feel degraded and undervalued. The insinuation was I was solely there as a sex object."
8. Unwanted sexual advances a 'daily occurrence' for female police officers
One female police officer described how she was sexually assaulted in the workplace on multiple occasions by a more senior male officer. She said he would force her to sit on his lap, touch her on intimate parts of her body, and deliberately bruise her arms while claiming he was demonstrating "officer safety moves". He also once masturbated in front of her in the communal changing room. When she reported the behaviour however, despite other officers being witnesses to it, her case was ultimately dismissed.
9. Rape 'may as well be legal in London' - Met Police officer
"If you look at our performance around rape, serious sexual offences," the officer said, "the detection rate is so low you may as well say it's legal in London. It's kind of reflective of how we treat and view our female colleagues. You get victim blaming, looking at a situation and not believing [them]."
10. Multiple rape cases were dropped after Met Police freezer containing evidence broke down
In addition to the traumatic experiences of victims, the report also shone a light on other failings within the Met. One of these was an occasion on which a freezer containing evidence from victims of rape and sexual assault - such as swabs, blood, urine and underwear - broke down, meaning the evidence was no longer viable and the cases were subsequently dropped.