Adele: Everything singer said about London, Grenfell and Amy Winehouse in Vogue interview
The superstar became the first person to appear in both Vogue's US and UK editions in the same month, in the build up to her new album 30.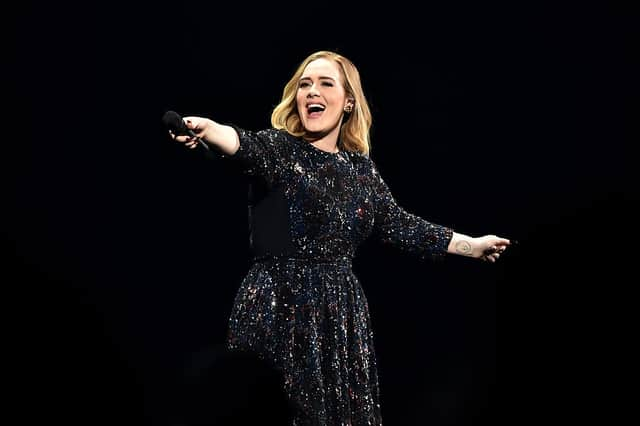 Superstar singer Adele has revealed she visited the Grenfell Tower site on multiple occasions and still feels deeply connected to London.
The multiple Grammy award winner made history as the first person to appear in both Vogue's US and UK editions in the same month..
In her first interviews in five years, the 33-year-old paid tribute to Grenfell survivors and Amy Winehouse in the November issues of the fashion magazine.
Adele is building up towards the release of her new album 30.
Adele on Grenfell
She revealed that after the Grenfell fire in 2017, which killed 72 people, she went down to the site every day after the disaster occurred.
"It was just absolute despair, and I'm telling you no one who should have been helping was helping," she told British Vogue.
"I just couldn't believe there was a building on fire in the middle of central London and it didn't cause more outrage."
Adele, who lived in council housing as a kid said she couldn't fathom the response.
"There are still a lot of buildings clad in that material.
"Grenfell aren't asking for money, they're just asking for that to be taken off the walls.
"I haven't seen people as resilient as them in my whole life."
Adele on Carnival-gate
The Someone Like You singer also addressed Carnival-gate" where she received criticism for posting a photograph of herself on holiday in Jamaica, wearing Bantu knots and a bikini top made out of Jamaican flags.
It was during the time of the Notting Hill Carnival, which was cancelled due to Covid.
"I could see comments being like, 'the nerve to not take it down,' which I totally get," Adele said.
"But if I take it down, it's me acting like it never happened."
"And it did. I totally get why people felt like it was appropriating,
"If you don't go dressed to celebrate the Jamaican culture – and in so many ways we're so entwined in that part of London – then it's a little bit like, 'What you coming for, then?
"I didn't read the f**king room.
"I was wearing a hairstyle that is actually to protect Afro hair.
"Ruined mine, obviously."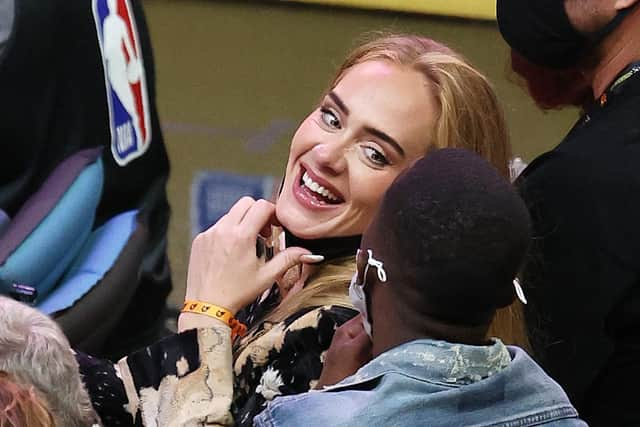 Adele on her dad
The Hello singer also spoke about her strained relationship with her father, Mark Evans, a Welsh plumber, who died from cancer in May this year.
Her mother, Penny Adkins, had split up with Evans shortly after Adele was born, leaving her to raise their daughter alone, first in Tottenham, then in Brixton, and later in West Norwood.
After Adele rose to fame, Evans sold a story about her to the Sun newspaper.
Adele did go to see Evans before he died.
"I know he loved me, and we actually got our peace before he died," she told Vogue US.
"When he passed, I had this sort of physical reaction.
"My mom was incredible when my dad was at the final stages.
"She was there and helping."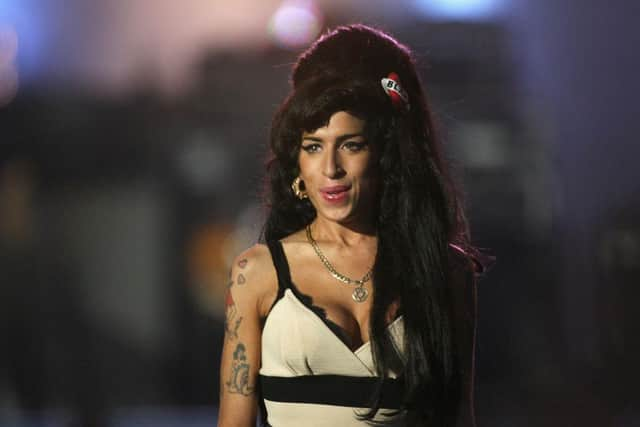 Adele on Amy Winehouse
She also referenced Amy Winehouse's death as a defining moment for her, as she had been battling with her relationship with alcohol at the time.
"It really offended me," Adele said.
"I picked up the guitar because of Amy's first album.
"She means the most to me out of all artists.
"Because she was British.
"Because she was amazing.
"Because she was tortured.
"Because she was so funny.
"I'm not having these people I don't know take my legacy, my story away from me, and decide what I can leave behind or what I can take with me."
Adele's new album 30 is set to be released soon, although no official date has been set yet.
However, the first track Easy on Me will be coming out on Friday.