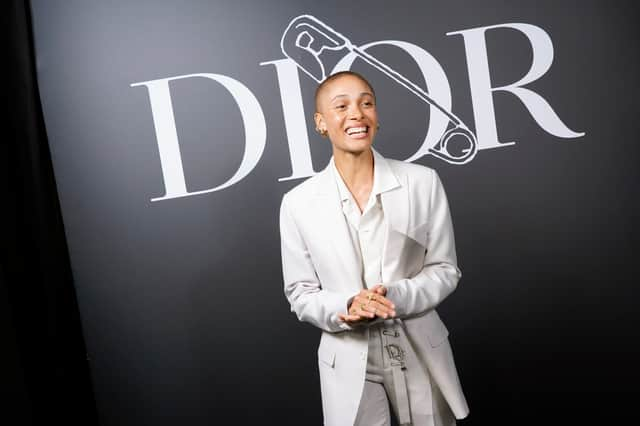 October marks Black History Month, which is a time when people around the world reflect on and celebrate the lives, histories and cultures of the black community.
This year organisers in the UK have launched a new campaign, encouraging people of colour of all ages to share what they are "proud to be" on social media.
As part of LondonWorld's series on Black History Month, we want to celebrate it by highlighting the work of 10 inspirational black Londoners.
Sheldon Thomas
Sheldon Thomas is the founder of Gangsline, an organisation that provides help and support to young men and women involved in gang culture.
The 56-year-old is a former gang leader, who now dedicates his life to engaging directly with gang members using a 'no holds barred' approach, to changing young people's lives.
Thomas is both an adviser to the Home Office and Scotland Yard on gang culture and violence, and to Trident which is a specialist unit dealing with gun-related crime.
Yvette Williams MBE
Yvette Williams MBE is a lead campaigner on the Justice 4 Grenfell campaign.
Williams and her daughter witnessed the fire at Grenfell Tower after being alerted by a family friend who was evacuated from one of the walkways.
She has played an important role in the campaign for accountability and justice for Grenfell victims ever since.
She is also a founding member of operation black vote – a national campaign encouraging BME communities to engage in the democratic process to get their voices heard and has worked with a number of campaigns including those for Stephen Lawrence and Frank Crichlow.
Williams was featured in British Vogue's 20 Remarkable Activists Ready to Change the World, September 2020 issue.
Adwoa Aboah
Adwoa Aboah is a British fashion model and activist and is one of the key faces in today's modelling industry.
The 29-year-old has appeared on the cover of British Vogue and has modelled for some of fashion's biggest names including Calvin Klein, Marc Jacobs and Alexander Wang.
Along with her modelling career, Aboah is the founder of Gurls Talk, a community-led non-profit organisation dedicated to promoting the mental health well-being of adolescent girls and young women.
Aboah often speaks openly about her battle with addiction and depression, making her one of the most influential women in the fashion industry.
Bernadine Evaristo
Bernadine Evaristo was born in Woolwich and is a writer and academic.
Her eighth novel Girl, Woman, Other won the Booker Prize in 2019, making her the first black woman and first black Brit to ever win the prestigious award.
Girl, Woman, Other was listed as one of Barack Obama's 19 Favourite Books of 2019.
Evaristo, 62, is professor of creative writing at Brunel University, London and is one of fewer than 30 black female professors in the UK, out of around 20,000 professors overall.
Patrick Vernon
Patrick Vernon is a social commentator and Windrush campaigner, who works in the voluntary and public sector.
He is a former Labour Councillor in Hackney and was appointed by Jeremy Corbyn as race equalities adviser to the Shadow Equalities Ministerial Team between 2015 to 2017.
Vernon is also founder of Every Generation Media and 100 Great Black Britons, which develops education programmes, publications and films on cultural heritage and family history.
Since 2010 Vernon has been leading the campaign for Windrush Day and in 2018 kick started the campaign for an amnesty for the Windrush Generation following the deportment scandal.
David Lammy
David Lammy has been the Labour MP for Tottenham since 2000.
He also has the role of Shadow Lord Chancellor and Shadow Secretary of State for Justice.
Lammy often speaks out about issues including inequality, crime, race, prejudice and other human rights issues.
He has written two books; Out of the Ashes: Britain After the Riots and Tribes and has featured as one of the 100 Great Black Britons in both the 2003 and 2020 lists.
Mo Farah
Sir Mo Farah, CBE, is a Somali-born British long-distance runner and the most successful British track athlete in modern Olympic Games history
Farah lives and trains in south-west London with his wife and their four children.
Malorie Blackman
Malorie Blackman was born in Clapham and is a writer specialising in children's literature and science fiction.
The trilogy has recently been adapted into a BBC television series.
In 2013, Blackman became the first black Children's Laureate, succeeding Julia Donaldson.
Stormzy
Michael Omari, otherwise known as rapper Stormzy, was raised by his mother in Thornton Heath
Stormzy has gone on to become one of the most influential British rappers of all time and was the first ever solo British black artist to headline Glastonbury Festival in 2019.
The 28-year-old rapper also funds the Stormzy Scholarship for Black UK Students at the University of Cambridge which covers tuition costs for two students and maintenance grants for up to four years
Buyako Saka
Buyako Saka was born in Ealing to Nigerian parents and is a professional footballer for Arsenal and the England national team.
The 20-year-old attended Greenford High School where he achieved high grades in his GCSEs, achieving four A*s and three As.