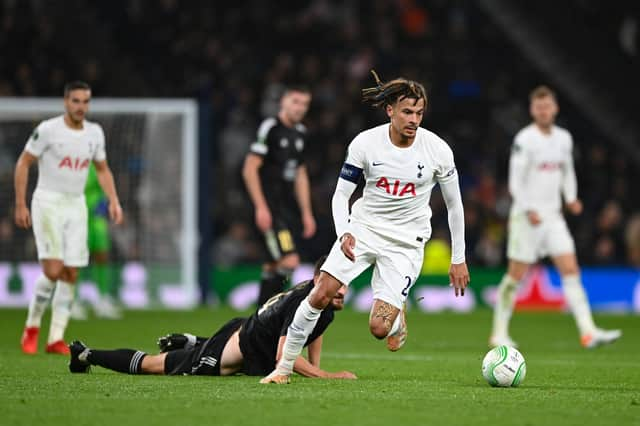 At the beginning of this season Dele Alli revealed that he was solely to blame for his poor form and no one else.
Aged just 25, it's scary to think Dele's best days are behind him, but there is enough to suggest he will need to try elsewhere to rediscover the form that made him the brightest youngster in Europe a few years ago.
In his first three seasons at Tottenham after arriving from Milton Keynes Dons, Alli scored 37 Premier League goals and provided 26 assists.
The last three seasons have only brought 13 goals and eight assists. This season he's started every league game and has only a goal to show for it.
Nuno Espirito Santo is the third manager he is attempting to rediscover his best form under, having fallen out of favour with Pochettino in his final days, he started brightly and faded quickly under Mourinho and now hoping Nuno Espirito Santo is the man to turn things around for him.
Dele's decline has painfully coincided with Tottenham's slump and it's easy to forget that he was a teenager when he scored that volley at Selhurst Park, the goal that caused Danny Rose to clutch his head in disbelief.
So with both club and player struggling, here are a few reasons why moving on will be the best for both parties.
A chance for a fresh start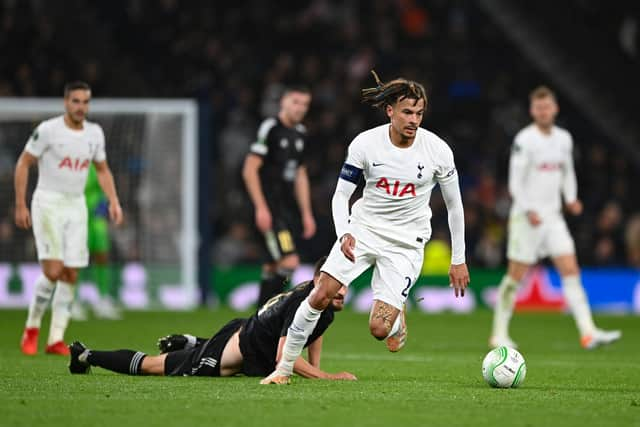 When Dele arrived at Tottenham in 2015 he was virtually unknown and he thrived on that, playing with freedom, maturity and bravery that most teenagers at his age wouldn't dare try in the Premier League.
By his second season, commentators were describing him as a generational talent, comparing him to established names like Mesut Ozil and Cesc Fabregas.
Those lofty standards are what Spurs fans expect whenever he takes to the pitch and that is clearly holding him back. Over the weekend against Arsenal, he was one of the players pulled out at half-time following another disappointing 45 minutes.
In the last two years, there has been an effort from both the player and club to make it work, but it's just not sticking at this point and moving on could be the solution.
Spurs need a creative midfielder, and Dele's sale will free up cash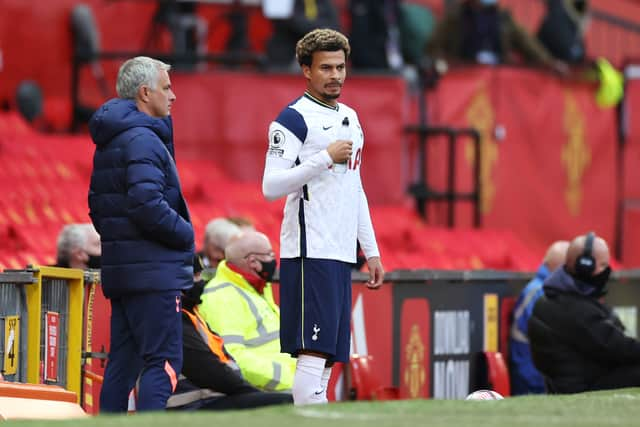 Despite Dele's recent struggles there are big teams in Europe and some Premier League clubs that will love to have him on their books. He is a home-grown player after all, and still only just 25-years old.
There is a growing feeling within his camp that he should have gone to PSG last season when he was frozen out of the team under Jose Mourinho.
A challenge like the one in Paris will suit his style and adding to the fact that he will be playing with some of the best players in the world, that should be enough to bring him back to life.
That PSG ship has sailed but his talent is clearly still there as shown by his performance against Mura in the Europa Conference League on Thursday night. He opened the scoring from the spot, helping his team to a much needed 5-1 victory.
There will be teams out there that will be willing to take him on and Tottenham can look elsewhere with his £100,000 a week wages, both win in such a situation.
Getting back into to the England National Team
This summer, Dele was out looking in when England made it all the way to the final of the Euros, that would have hurt him and somewhere in his personal goals will be looking to get back into the team ahead of next year's World Cup in Qatar.
On his current form, he won't stand a chance, the emergence of players like Phil Foden, Mason Mount and Bukayo Saka has heightened competition for places in the England squad.
This season at Tottenham, Dele has been playing in a deep midfield role with added defensive duties, robbing him of the chance to make the runs from deep that brought some of the best moments in his career.
His best chance of getting back into the England team is going to a club that will utilise his attacking prowess and get him playing in the role that brings out the best in him.
Dele has shown fight and even bulked up over the summer to try and get back to his best, but he and the club might have to come to a compromise and realise that it's in their best interest to bring an end to his time in North London.
Five facts that prove Alli is a generational talent
In each of his first two seasons at Tottenham Dele was voted PFA Young Player of the Year 
In 2018, he was a key member of the England team that reached the semi-final of the World Cup in Russia, the first time in 28 years. 
His first touch in professional football was a back-heeled pass. 
He won the Young Player of the Year in 2013 while with Milton Keynes Dons.
Despite his recent decline, Dele is the seventh player to reach 50 Premier League goals for Spurs-only Harry Kane reached the milestone at a younger age.