Arsenal v Tottenham: everything you need to know about the north London derby
The north London derby battle will commence at the Emirates Stadium on Sunday.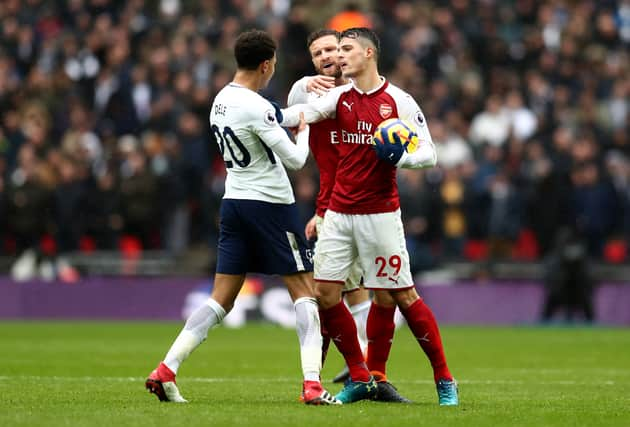 The north London derby is one of the fiercest rivalries in the English football calendar, with both clubs just 10 minutes away from each other.
This encounter dates back to the 19th century, and has produced some of the most entertaining matches in the Premier League era.
So what is the head-to-head record like? Who is the highest scorer? And who is coming into this with the best of form ?
LondonWorld brings you some of the key details heading into Sunday's derby.
History of the north London derby
Arsenal and Tottenham first played each other in 1887, but the rivalry did not begin until 1913 when Arsenal moved their home ground to North London.
Notable matches of the north London derby for the Gunners, include the games in which they won the league at White Hart Lane in 1971 and their invincible campaign in 2004.
Tottenham beat Arsenal 5–0 at home in 1983 and recently Spurs beat Arsenal at the Emirates to move forward in the League Cup
Arsenal v Tottenham: head-to-head record
Previous encounter
In the last league meeting between these two, Arsenal came from behind to secure a fully deserved north London derby win and inflict a 2-1 defeat  on Tottenham, derailing their hopes of a place in the Premier League's top four.
Erik Lamela gave Spurs the lead with a  curved magnificent 'rabona' finish beyond Arsenal keeper Bernd Leno.
But Martin Odegaard and Alexandre Lacazette scored to give the Gunners all three points.
North London derby Premier League top scorers
Tottenham striker Harry Kane is the leading scorer in the north London derby in the Premier League era with 11 goals, overtaking Emmanuel Adebayor who bagged 10.
Players to have played for both Tottenham and Arsenal
There have been a handful of players who have played for both clubs and even scored for both clubs.
Emmanuel Adebayor (Arsenal) 2006-2009 (Tottenham) 2011-2015
William Gallas   (Arsenal) 2006-2010 ( Tottenham) 2010-2013
David Bentley (Arsenal) 1997-2006 (Tottenham) 2008-2011
Rohan Ricketts (Arsenal) 2001-2002 (Tottenham) 2002-2005
David Jenkins (Arsenal) 1966-1968 (Tottenham) 1968-1970
Laurie Brown (Arsenal) 1961-1964 (Tottenham) 1964-1966
Jimmy Brain (Arsenal) 1924-1931 (Tottenham) 1931-1935