Behind the scenes: Five things Tottenham manager Antonio Conte is doing to get Harry Kane back to his best
Tottenham manager Antonio Conte is working creatively to get striker Harry Kane back to form.
Watch more of our videos on Shots! 
and live on Freeview channel 276
Visit Shots! now
The win means the Italian manager has won two of his first three Premier League games, with goals from Ben Davies and Son Heung-min doing the trick on a cold Thursday evening at the Tottenham Hotspur Stadium.
Kane has now only scored once in the league this season, and despite being on fire for England his league form needs addressing.
And the experienced Conte is putting in the work to get him back to his best.
LondonWorld brings you some of the creative ways Antonio Conte and his coaching staff are working to bring him up to speed.
Working on his Psychology
Harry Kane is obviously still recovering from not being allowed to join Manchester City, in a move that would have definitely been a British record.
The striker wants to win trophies, and knows he will be a better record-maker if he can add trophies to all the goals.
But Conte and his team are already convincing him to have a rethink.
They have even thrown in the idea that it would be worth much more to win the league with Tottenham, his boyhood club, than winning it elsewhere.
That sort of psychology is what the Italian winner is built on.
He got into the head of players like Lukaku, who he thought was under-valued at Manchester United, and took him to Inter Milan where he became a goal machine.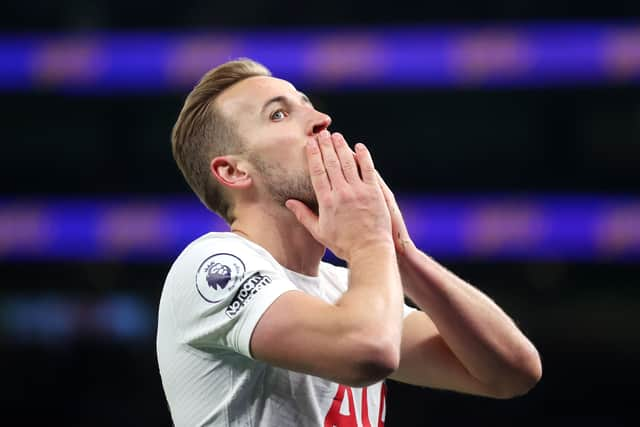 Keeping him in the box as much as possible
Another aspect of Kane's game Conte is trying to tweak is his tendency to drop deep and create space for other players.
Even though that in itself is a good trait to have, it doesn't quite suit what the Italian manager expects from his forwards.
He wants the English captain to start the press and remain in his designated space, instead of crashing into others because he wants to make things happen.
Conte micro-manages the space quite well and his eagle eyes can tell when a player is out of shape.
His brother, Gianluca Conte, always seated in the press box, provides information on the positions and details of players who are responding to the instructions and those who are not.
He uses sophisticated software that helps him capture real-time images of players who are in shape with or without the ball.
Gianluca Conte was feeding information to his brother throughout the Brentford clash about Harry Kane.
This is designed to improve the forward's position in the box and when on the press.
Creating an environment similar to England
Conte has been trying to create an open-door environment at Hotspur Way, which is quite similar to the approach Gareth Southgate used during England's Euro 2020 campaign.
There has been talk of using Steven Bergwijn as a centre-forward, and that is because Conte is quite open with who deserves to play and who doesn't.
He wants his players to fight for minutes.
At the moment, Conte doesn't feel there is enough competition for Kane.
The Italian believes that the form of players like Dominic Calvert-Lewin and Tammy Abraham is bringing the best out of their captain for England.
Conte wants a similar environment at Hotspur Way, where hard work is rewarded.
He thinks this will get the striker back to fighting for his slot.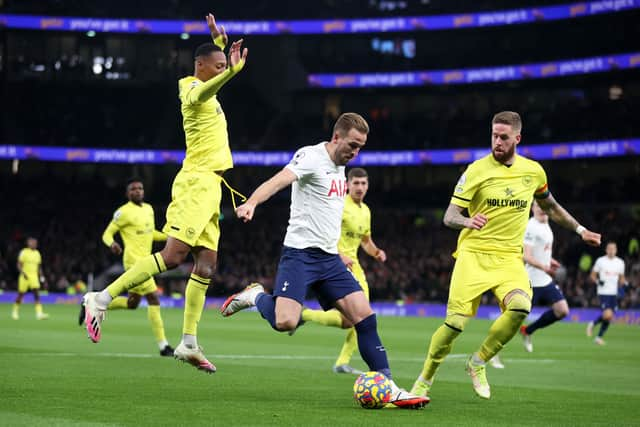 Making him much leaner
Since Antonio Conte's arrival at Tottenham, the players have been feeling the extra gym sessions.
The ideal body weight for a footballer in Conte's mind is that of right-back Emerson Royal, who has almost no fat.
Bring in players to lift the overall quality of the team
After the Europa Conference League defeat to Mura, there was a general acceptance that the quality of the team was very low and even Conte was brave enough to point out the deficiency to the press.
There are talks behind closed doors on bringing in some players that will compete with the established starters like Kane and Son.
Those signing will also instantly improve the team to give Kane a hand, and improve the service he receives in the final third of the game to make scoring much easier.