Former Tottenham player Jamie O'Hara said some of the players in the dressing room might feel a bit let down by the comments of their boss, while some fans have asked that he stops complaining to the press.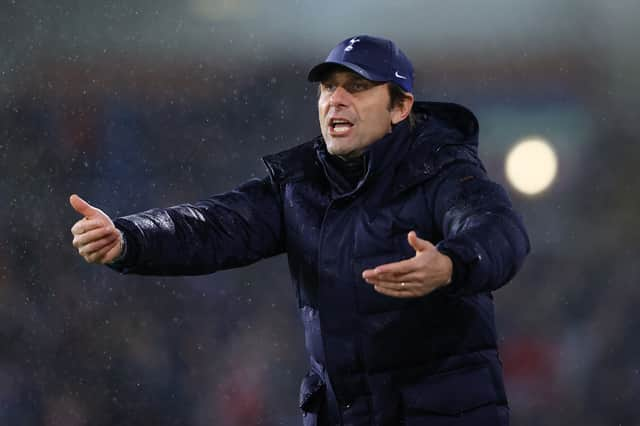 Asked if he felt his comments and reaction towards defeats could have a negative effect on his team, the Italian manager responded by saying his foundation is always to speak the truth
He insisted that he was brought up to be an honest person and that is what has made him the man he is today.
Conte said: "Why because I say the truth ? Because you tell the truth? You destabilise?
"I think that in my opinion, my education and my family tell me that with the truth you grow.
"With lies you destabilise the people, I think that it's the opposite of what you said and with the truth you grow.
"I will not destabilise the club or the players.
"If I destabilise someone, it means they are not good men and that is not a good club.
"I want a strong club, strong man, strong players and the truth is the only way that I know to grow."
Spurs have lost four of their last five games, with the only win coming against Manchester City.
But the manner of defeats to Wolves, Southampton and Burnley, in particular, have hit the Tottenham manager very hard.
The defeat to Burnley has left them eighth in the league table, seven points behind fourth-placed Manchester United, even if they have two games in hand.
They will now have to quickly get back on track when they travel to Elland Road to take on Marcelo Bielsa's Leeds side this weekend.
Both teams are in desperate need of win and Conte says it will be the wrong time to play them, given the disappointing nature of their defeat to Liverpool in midweek.
He added: "A tough game because it's not a good periods for them and it's not a good period for us.
"We want to try and stop this losing period and I remember very well my very first game against Leeds, and we were losing but we played a very good second half and we won the game 2-1.
"The atmosphere would be very, very hot.
"A tough game but we need to make an experience about the last game against Burnley and understand why we lost the game."