It comes after the opening of the new Elizabeth Line by Her Majesty the Queen and the agreement of a long-term funding arrangement with the government, following the pandemic.
Mr Byford will leave TfL at the end of October, and return to the USA, TfL said this morning (Thursday, September 22).
He became commissioner in June 2020.
Before this he was president of New York City Transit, and has had a career in transit spanning 33 years.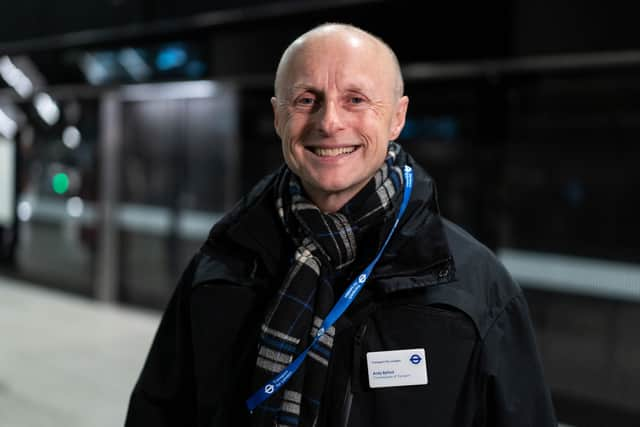 Chief operating officer Andy Lord will step into the commissioner role on an interim basis.
And mayor Sadiq Khan will now have to search for a replacement to continue My Byford's legacy.
He said: "Andy Byford deserves huge thanks for his hard work and dedication, leading TfL through an exceptional time in its history.
"From keeping the city moving during the pandemic, to the historic opening of the Elizabeth line, Andy has provided Londoners with exceptional service and his work has ensured that despite the challenges we have faced, our public transport network remains world-class.
"I want to thank Andy Byford for his service to Londoners and, as he and his wife move back to the United States, I wish them all the very best."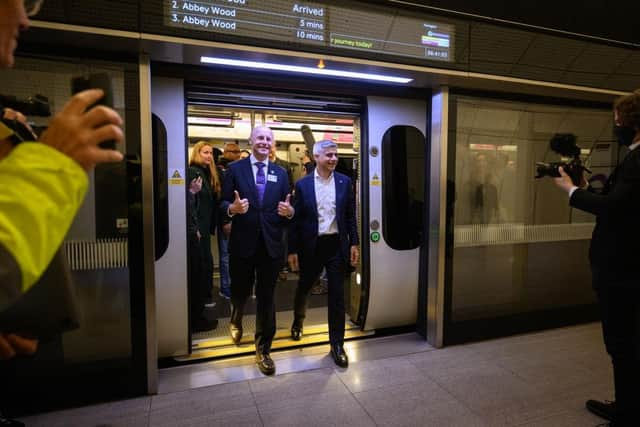 While Mr Byford said: "I set two clear priorities - to get the Elizabeth line open without further delay and to lead TfL out of the pandemic and into a financially sustainable future.
"The opening of the Elizabeth line was, without doubt, the highlight of my career - made truly poignant as it was one of the last major events attended by Her Majesty the Queen.
"It was an honour to meet her, and an honour to oversee the transport arrangements for the ceremonial events to mark her passing.
"With a longer-term financial settlement in place, I can leave with TfL set to move positively into the future - supporting London's recovery and becoming the green heartbeat of the city."
And Andy Lord added: "The work of TfL staff has been key to London's recovery from the pandemic so far.
"I am hugely honoured to take on this role and have the opportunity to steer the organisation as it continues this work and focuses on making our city a greener, safer and better place."
Nick Rogers, transport spokesman for the City Hall Conservatives, said: "Sadiq Khan's mayoralty is in chaos.
"Last month, evidence of his poor conduct towards the former Met Police commissioner came to light.
"Now he has lost his TfL commissioner, who was forced to spend two years navigating the mayor's needless political games over the TfL deal.
"Andy Byford deserves our gratitude for his hard work managing TfL; his departure is the city's loss.
"London, however, deserves a new mayor."