It comes as cost of living pressures and low wages increasingly force drivers to live outside of the city, and struggle to afford to support their families, Unite said.
Action will begin on Tuesday, October 4, and involve drivers at depots in Ash Grove, Barking, Clapton, Edmonton, Enfield, Palmers Green, Tottenham and Wood Green.
Unite general secretary Sharon Graham said: "Our members at Arriva have generated huge profits for the company for decades.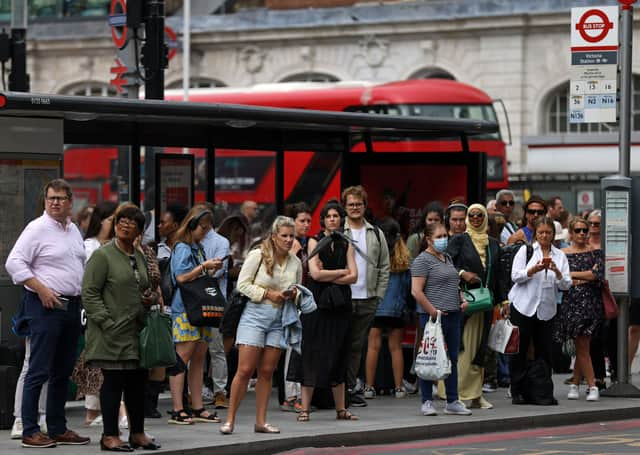 "Arriva can afford to offer a pay increase that meets the real rate of inflation, but it has put profits before people and declined to do so.
"Unite will leave no stone unturned in the support given to our members during this dispute."
Passengers are warned to expect widespread disruption across swathes of north London.
Drivers are demanding their pay rise in line with the real inflation rate (RPI) of 12.3%, and Unite says the walkout will "run continuously until the dispute is resolved".
Unite regional officer Steve Stockwell said: "Arriva has totally failed to address the strength of feeling among our members as they see their rates of pay eroded.
"The company needs to return to the negotiating table with an offer which meets workers' reasonable expectations."
Transport firm Arriva operates trains and buses across the UK and Europe and is owned by Deutsche Bahn, the German national rail company.
Unite says Arriva's UK bus division has paid Deutsche Bahn £560m over the last 10 years - and the German government received £5bn in dividends from the firm in the last decade.
Alex Jones, operations director for Arriva UK Bus London, said: "We are very disappointed we were unable to reach an agreement with our drivers, who have balloted to strike across London on 4th October.
"Our people play a hugely important role keeping London moving and they fully deserve a fair pay rise - especially with the cost-of-living increasing so much. 
"It's why despite the significant, increasing costs pressures on the bus sector, we have offered a generous pay rise – higher than any other London bus operator and an increase far higher than most workers are receiving from their employers at a time of considerable economic pressure.
"Any pay settlement must be affordable and strike action is counter-productive, harms the communities and customers we serve, and damages bus travel at a time when we should all be focused on building recovery from the pandemic. 
"We are continuing discussions with Unite, with the aim of securing a positive outcome that delivers a fair and affordable pay rise for bus workers across the region.
"We will continue to update when there's news."
TfL have been approached for comment.