TfL funding: What does deal mean for Tube fare rises and bus cuts?
Despite walking and cycling infrastructure and Tube upgrades, fare rises and bus route cuts will still go ahead.
Watch more of our videos on Shots! 
and live on Freeview channel 276
Visit Shots! now
While TfL commissioner Andy Byford described the deal as "hard won", the mayor of London, Sadiq Khan warned it was "far from ideal" and still leaves London with a £600m shortfall from its transport budget.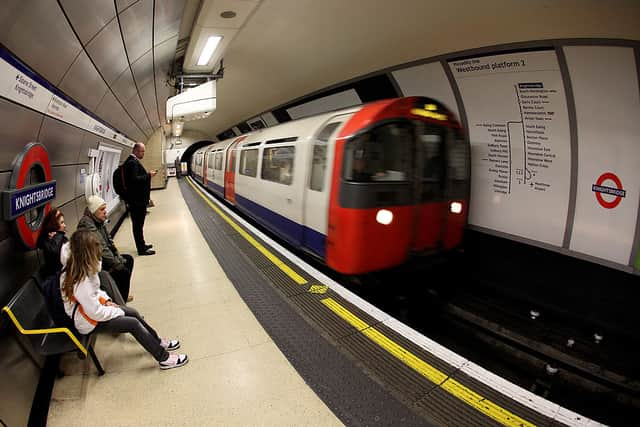 Transport secretary Grant Shapps said the agreement, which lasts until March 31, 2024, "more than delivers for Londoners," and matches the mayor's own pre-pandemic spending plans.
What projects will the deal deliver?
The new agreement includes £1.2bn of upfront funding which will guarantee passenger revenue until March 2024 and £3.6bn for maintenance and infrastructure projects.
It will fund the purchasing of new trains for the Piccadilly line and Docklands Light Railway and the completion of upgrades across the District, Metropolitan, Hammersmith and City and Circle lines.
It will also dedicate £80m every year to expanding the capital's walking and cycling infrastructure.
The settlement also sees the establishment of an independent property company that will start on 20,000 homes on TfL's land within 10 years.
TfL has also agreed to continue work on the introduction of driverless trains on London Underground.
How will Tube fares change?
Mayor Sadiq Khan has warned "the government is still leaving TfL with a significant funding gap, meaning we will likely have to increase fares in the future and still proceed with some cuts to bus services".
Earlier this month, the mayor said Tube and bus fares could rise by 14% in January.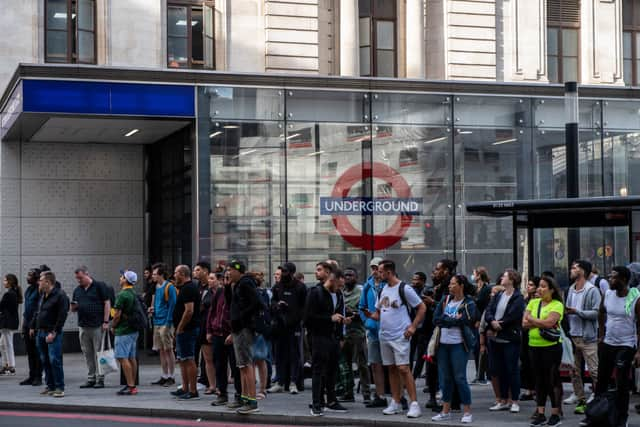 He previously said: "If the government insists on inflation plus 1%, that could see Londoners paying fare increases of 13% or 14% in January.
"That's not on, not fair, and I will resist that."
What will happen to bus routes?
According to the BBC, the funding means bus services will now be cut by 4% instead of 18%, which Mr Khan had warned was a possibility.
Mayor Khan said TfL had "no choice but to accept in order to get the deal over the line to avoid TfL becoming bankrupt, to save the jobs of thousands of transport workers and to keep trains, tubes and buses running across our city".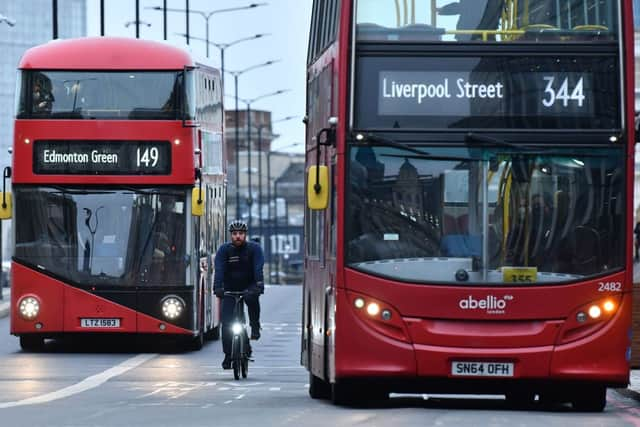 "The sole cause of TfL's financial crisis was the impact of the pandemic so it's simply wrong to punish Londoners and transport workers in this way.
"Levelling up the country should not be about levelling down London."
What has City Hall said?
Labour's transport spokesperson at the London Assembly, Elly Baker, said the deal was "punitive" and "comes too late".
She said: "It adds insult to injury for Londoners living through an unprecedented cost of living crisis who did the right thing by staying away from public transport during the pandemic.
"TfL will face tough choices over service cuts and fare rises in the future if they are to balance the books… Passengers will bear the brunt of the considerable funding gap.
"Conditions imposed around staff pensions and pay rises are stoking the fires of industrial action. This is not the deal Londoners deserved.
While Sian Berry, chairman of the London Assembly transport committee, said: "We welcome the news a deal has been done – it has been a long time coming.
"TfL made it clear to the government it would need £927m for the remainder of this year, as well as a long-term capital funding deal to support London's economic recovery.
"There is still a significant gap and we are concerned about potential cuts to services and transport improvements that may now follow.
"The committee will examine this deal in great detail and question TfL over the coming weeks."
Nick Rogers, from the City Hall Conservative group, added: "I'm pleased the Mayor has seen sense and agreed to a long-term funding deal for TfL.
"He now needs to roll up his sleeves and do what needs to be done, stop threatening Londoners with damaging bus cuts, and reduce the wasteful spending on excessive staff perks."
And Sadiq Khan said while the deal included "a number of key concessions" and would avoid TfL going into a "managed decline", there was still a "significant funding gap".
He said: "There are also onerous strings attached, such as the Government's condition requiring TfL to come up with options for reform of TfL's pension scheme at pace, which could well lead to more industrial action and more disruption for commuters.
"We will now be working flat out to mitigate the impact of the conditions required by the government so that we can maintain a world-class transport network in our city, as we strive to continue building a greener, fairer and more prosperous London for everyone."