A London council said it is "using every tool we have to tackle the housing crisis", after new figures showed it has the most long-term empty homes in the capital.
City Hall research found that there are more than 30,000 long-term empty properties across the capital, with an estimated total valuation of £20 billion.
The mayor of London, Sadiq Khan, said it is a "scandal" that so many homes lie empty during a housing crisis, while Conor O'Shea, policy and public affairs manager at Generation Rent, described the numbers as "concerning".
According to the City Hall data, the borough with the fewest long-term empty homes is Harrow, with 61. At the other end of the scale is Southwark, with 2,422, equating to an estimated value of more than £1.3bn.
The leader of Southwark Council, Kieron Williams, said the local authority is "using every tool we have to tackle the housing crisis".
He said the council is building thousands more homes across Southwark, with the highest number of new council homes started last year in the country, and that it has been rolling out its empty homes strategy to bring privately owned empty properties into use.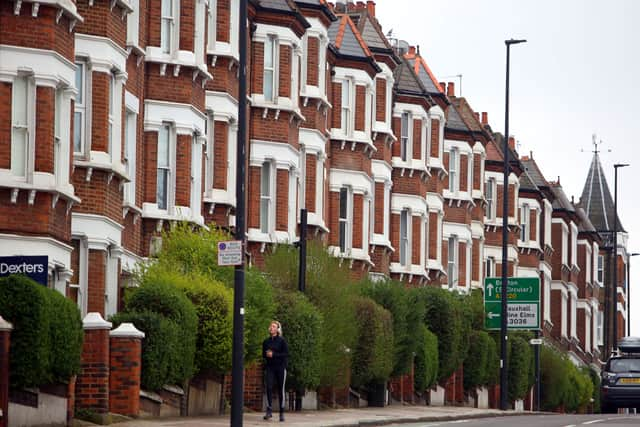 "We are having real success through that work, with the number of empty homes in Southwark down by a third over the last four years, the second biggest reduction in the country," he continued.
"The majority of council homes listed as 'long-term empty' in Southwark are in fact on our large scale estate renewal sites where old, poorly built, housing at the end of its life is being replaced by modern council homes for our residents.
"There is more to do including on homes that are empty long-term and we are determined to do it, including through our empty homes Compulsory Purchase Fund."
'Scandal'
The City Hall data was released as Mr Khan and Westminster City Council called on the government for stronger powers to prevent homes in the capital lying empty.
While Southwark had the most recorded long-term empty properties, the highest density was to be found in Kensington and Chelsea, where 1,564 homes are collectively worth almost £2.2bn.
Mr Khan said he is working with Westminster City Council "to call on the government to implement a range of measures to crack down on long-term empty homes, including the devolution of powers so that local councils can set higher rates of council tax on vacant properties".
"This would not only deter absentee international investment, but would free up housing stock across the capital for Londoners," he said. "We are also urging ministers to make it easier to allow the temporary take-over of empty homes using Empty Dwelling Management Orders, which have been restricted in recent years.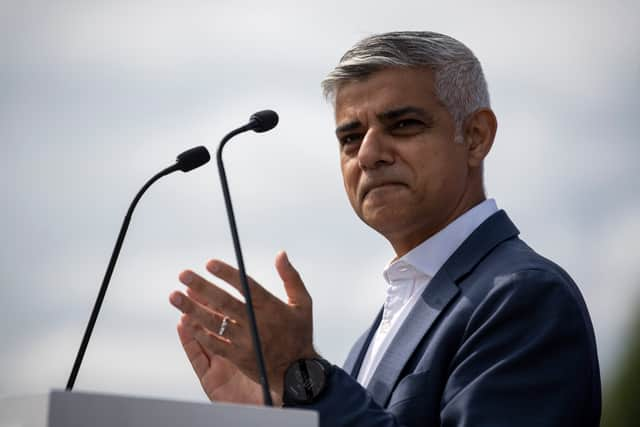 Cllr Adam Hug, leader of Westminster City Council, said it "cannot be right that large homes in Westminster sit empty…while thousands of people face years on waiting lists".
"A fairer Westminster means doing all we can to meet the housing needs of our residents, and today's joint call with the mayor of London is a significant step in that direction."
Mr O'Shea added: "As long as people are moving house or refurbishing properties we'll always have some empty homes, but it's particularly concerning that the number of long term empty homes in London has increased by 10,000 since 2019, at a time when rents have been surging to historic highs.
"We need to make it more difficult for owners to leave properties empty and deprive locals of much needed homes. A healthier supply of homes will dampen rents which are forcing people on ordinary incomes further out of London."