Renters' Reform Bill: Londoner served Section 21 eviction notice says ban will be 'huge boon' for renters
"I would still be living in disrepair [if the bill had been introduced earlier], but I would have the time to work out something myself."
Watch more of our videos on Shots!
and live on Freeview channel 276
Visit Shots! now
A London renter has said how a Section 21 'no-fault' eviction has left her feeling "terrified" and "ashamed", as long-awaited plans to ban them are unveiled by the government.
Implemented under the 1988 Housing Act, Section 21 enables landlords to evict tenants without having to give a reason to repossess the property.
Sam, who did not want to give her second name, told LondonWorld she was recently served a Section 21 eviction notice despite having lived in her Greenwich flat for more than 12 years.
She said there had been issues with disrepair for years, including an instance when she had to hire a private company to deal with mice getting into her home.
When she was told earlier this year that her rent was to go up by £100 a month, Sam said she asked her letting agent: "Hang on a minute, how about we do the repairs?"
It was after querying the disrepair, Sam added, that she was issued the Section 21 notice.
"It's not like the landlord has invested in this property at all," she said.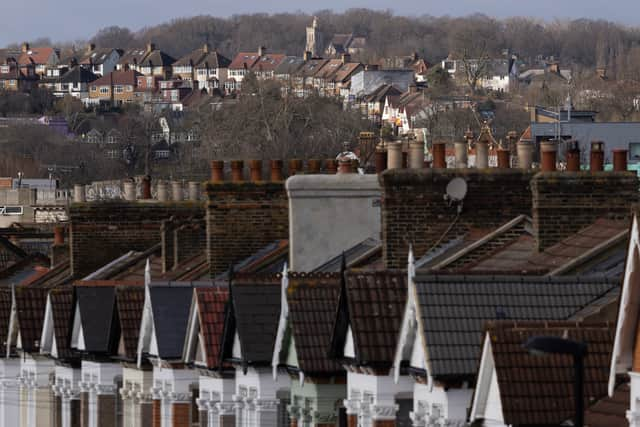 Sam said she is now having to look at properties one-and-a-half hours away due to the rental costs in London, and, with a looming deadline by which she has to vacate the property, she described the experience as "terrifying" and leaving her feeling "ashamed".
Renters' Reform Bill
These include abolishing Section 21 evictions, first promised under Theresa May in 2019, making it illegal for landlords and agents to have blanket bans on renting to tenants receiving benefits or with children, and giving councils' more powers to target criminal landlords.
Housing secretary Michael Gove said the bill has "quality, affordability, and fairness at its heart", and that it "will ensure that everyone can live somewhere which is decent, safe and secure – a place they're truly proud to call home".
Commenting on the bill, Sam said banning Section 21 will be "a huge boon to tenants like me".
"I would still be living in disrepair [if the bill had been introduced earlier], but I would have the time to work out something myself."
Siobhan Donnachie, spokesperson for the London Renters Union (LRU), said abolishing Section 21 evictions is "long overdue".
"Too many families have been forced into homelessness in the four years since the Tories promised to end this cruel legislation. But there is nothing in this bill banning the huge and unfair rent increases our members are facing all of the time."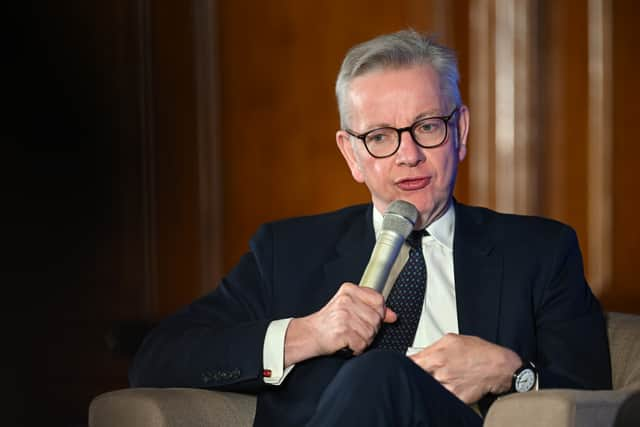 Ms Donnachie added: "If the government is serious about bringing renters security in our homes, it must recognise how insecure renters feel speaking out against unsafe housing or planning for the future with the threat of inflation-busting rent increases hanging over our heads."
The necessity of banning Section 21 evictions was echoed by Cllr Darren Rodwell, London Councils' executive member for regeneration, housing and planning, who described the move as "an essential step forward".
"Too often we've seen Londoners turfed out of their homes for no good reason and made homeless, turning their lives upside down. With London's homelessness pressures at near-record levels, we cannot afford for things to continue as they are."
Landlord groups have expressed concerns about some of the reforms, though have praised commitments such as the assurance that properties can be repossessed quickly in certain circumstances.
Ben Beadle, chief executive of the National Residential Landlords Association (NRLA), said: "We welcome the government's pledge to ensure landlords can swiftly recover properties from anti-social tenants and those failing to pay their rent. Plans to digitise court hearings will also improve the speed at which legitimate possession cases are processed.
"The NRLA will continue to work with the government to ensure the detail of the bill is fair for responsible landlords and tenants alike."