Housing crisis: Kwajo Tweneboa praises Sadiq Khan, backs rent freeze amid 'unaffordable' costs
Kwajo Tweneboa said he has seen people having to endure "shocking conditions that not even animals should be living in".
Watch more of our videos on Shots!
and live on Freeview channel 276
Visit Shots! now
A London housing campaigner has backed Sadiq Khan's calls for a rent freeze and praised his focus on improving housing standards, as he warns of tenants having to endure conditions "that not even animals should be living in".
Kwajo Tweneboa, who has spent the last two years campaigning for improved housing conditions across the UK, told LondonWorld that there has been insufficient focus on ensuring properties are of a high-quality and are safe, with lessons still not learnt from the Grenfell Tower tragedy.
"For a very long time it simply hasn't been the case, and I don't think it has been treated as the priority it should be. Housing is an absolute fundamental to all of us. It is a necessity, not a luxury, and that's exactly what it should be."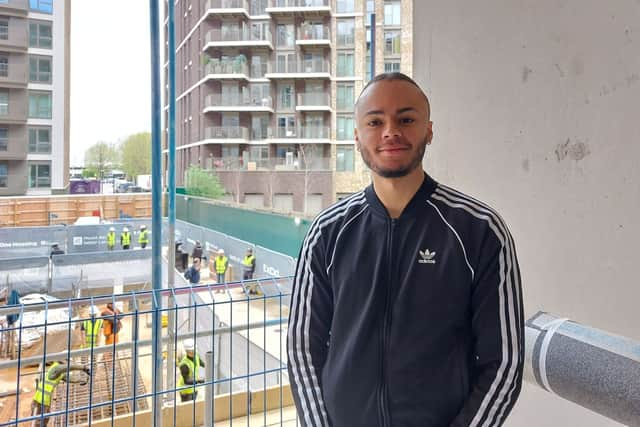 While noting he is not a fan of the term "affordable", due to wanting more clarity between what is going to be for rent, to buy, and for social housing, Mr Tweneboa said the announcement is nonetheless a "huge start".
He added the public have for a long time been "screaming out" for cheaper and better-quality homes, amid ongoing reports of properties across the country riddled with issues such as damp and mould.
"Honestly, it's been the worst experience ever," she said. "My youngest boy, he doesn't even live with me.
"The family has been split up."
Mr Tweneboa said: "[I've seen] shocking conditions that not even animals should be living in that people are having to be housed in due to a lack of priority when it comes to quality by providers, but also a shortage of housing too. So I'd like to see policy introduced where it's made a priority."
Mr Tweneboa confirmed he backs a rent freeze in the capital, saying: "It's simply become too unaffordable. People aren't able, in some cases, to feed themselves, heat their homes and pay their rent. And ultimately, that's something that needs to be addressed."