A "furious" former Home Secretary lobbied to have Sadiq Khan impeached from his role of Mayor of London following the resignation of Cressida Dick as Met Commissioner earlier this year, it has been revealed.
Mr Khan was once again summonsed to face questions from the London Assembly's police and crime committee on Tuesday alongside Sir Tom Winsor over the circumstances surrounding the former commissioner's resignation.
It follows a meeting last month which saw the pair clash over the report authored by Sir Tom which found that Mr Khan failed to follow due process and that Cressida Dick felt "intimidated" into stepping down.
Sir Tom, whose report included nine recommendations, told Assembly Members that a "tenth option" was presented to him by a former Home Secretary, though he did not clarify which former Home Secretary.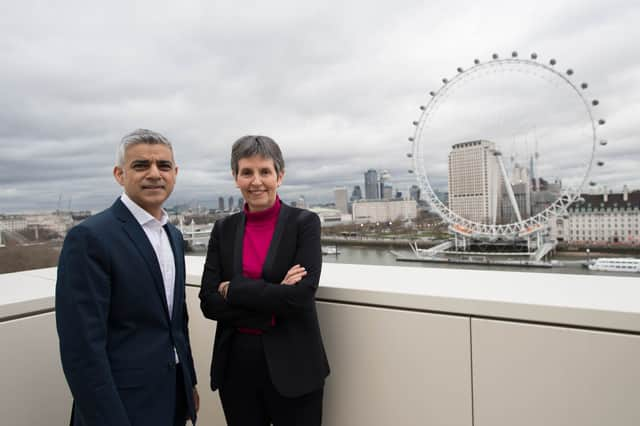 He said: "There is a tenth option. I decided not to include it in my report because I thought it would distract from the rest of the report and I don't think it is democratically realistic. This option was not one of my devising, it was given to me by a former Home Secretary who was furious with what happened in the case of Cressida Dick."
Sir Tom told Assembly Members that the option recommended that the Home Secretary should be "empowered" to make an address to the House of Commons if an independent report, such as his, came to "severely, adversely critical" conclusions about a mayor or Police and Crime Commissioner (PCC).
In the event that such an address to the Commons is passed, it would mean that "the office of mayor or PCC is, by virtue of that vote, vacated and the vacant office is therein subject to a new election".
Responding to Sir Tom, Sadiq Khan said it "beggars belief" that a Home Secretary would be able to sack an elected mayor.
He said: "The Government said, in it's own words, that… the introduction of PCCs – I am the PCC – is 'the most significant democratic reform of policing in our lifetime'. So, Parliament must have intended for there to be a gamechanger with the PCCs being developed.
"What the protocol says is the establishment of PCCs has allowed the Home Office to withdraw from day to day policing matters, giving the police freedom to fight crime as they see fit, and allowing local communities to hold the police to account by the elected mayor doing that."
In his closing remarks, Mr Khan took a final parting shot at Sir Tom, who he once again accused of being "biased" and said his report would "gather dust on shelves and not go anywhere".