The London mayor accused the City Hall Tory group of being motivated by politics when they voted to formally demand he be questioned over the circumstances surrounding the former commissioner's departure from the Met Police earlier this year.
It comes after a report commissioned by the Home Office from ex-police chief Sir Tom Winsor found Dame Cressida was not "treated fairly" and was "denied dignity in departure".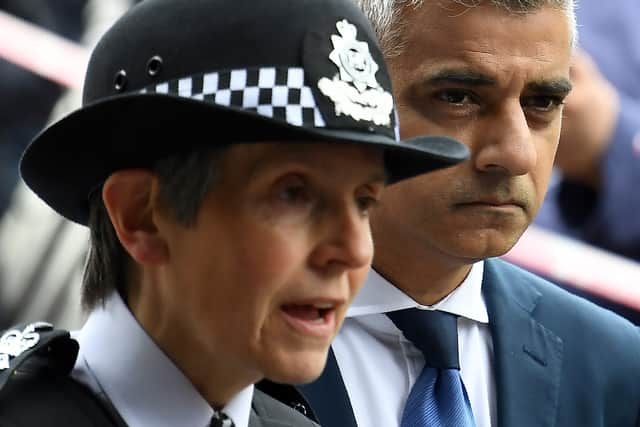 He said: "The commissioner faced political pressure from the mayor to resign, that pressure being of a character and intensity which was effectively his calling on her to leave office, outside the established statutory procedure and contrary to the wider legislative scheme."
Deputy commissioner Sir Stephen House wrote to then home secretary Priti Patel with "grave misgivings" that due process had not been followed, after Dame Cressida resigned. And Sir Tom said: "I have concluded that he was correct."
Mr Khan has since been formally summonsed to attend the police and crime committee at City Hall to answer questions from assembly members on the contents of the report, and has previously told LondonWorld he was "looking forward" to it.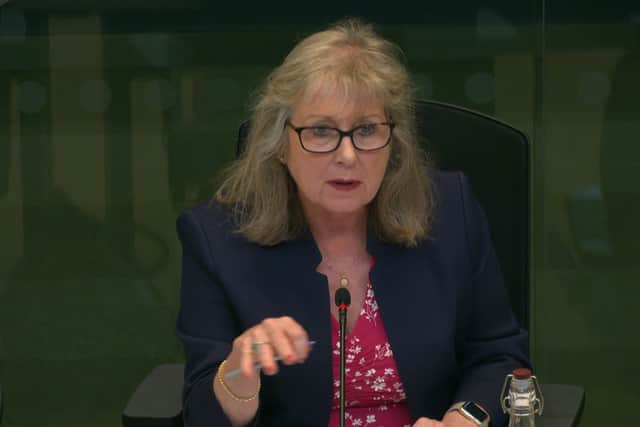 But speaking at Mayor's Question Time at City Hall this morning (Thursday, October 13), Mr Khan struck a different tone.
Conservative group leader Susan Hall asked the mayor: "What reflections do you have on your actions and decisions following Sir Tom Winsor's review into the circumstances of Dame Cressida Dick's departure? Do you accept that the findings are serious and warrant investigation by the committee?"
The mayor said: "The so-called summons is politically motivated, but I'm more than happy to come. You could have just picked up the phone and rang me."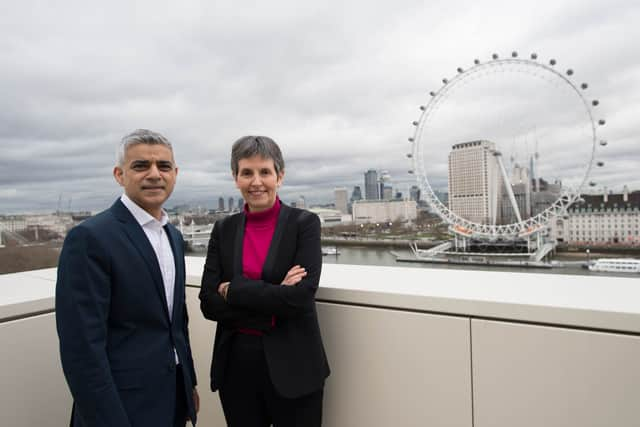 And Ms Hall added: "Are you confident that all the procedures were followed properly regarding the former commissioner's departure?"
Mr Khan answered: "Yes, I am."
Addressing the assembly on Dame Cressida's departure, Mr Khan said: "London elected me to hold the Met commissioner to account. That's what I've done and will continue to do."
He continued: "I make no apology for demanding better for Londoners. I have a legal duty as London's policing and crime commissioner to scrutinise the Met commissioner's performance. This is what I did with the former commissioner. On the former commissioner's watch, trust in the police fell to an all-time low.
"We now have a new commissioner who has demonstrated to me that he's determined to be a reforming commissioner. Sir Mark's clear and comprehensive plan to win back trust and confidence includes pursuing wrongdoing by officers of all ranks."
Sadiq Khan will appear at the police and crime committee next month. Due to the statutory nature of his formal summons, if he fails to attend he could face a fine or up to three months in prison.