'Incapable of reform': MPs and activists react to Met Police being placed into 'special measures' by watchdog
"Rebuilding public support is essential for the Met to be fit for purpose. The Met must tackle the problems of misogyny, racism and homophobia that have been highlighted through recent shocking reports."
Watch more of our videos on Shots!
and live on Freeview channel 276
Visit Shots! now
Labour MPs and feminist campaigners have shared their reactions to the news of the Met Police being placed into special measures.
Her Majesty's Inspectorate of Constabulary and Fire & Rescue Services (HMICFRS) told Scotland Yard it had been ruled a failing force, it emerged on Tuesday.
The emergency services watchdog made the decision following a string of scandals that shook public trust in officers.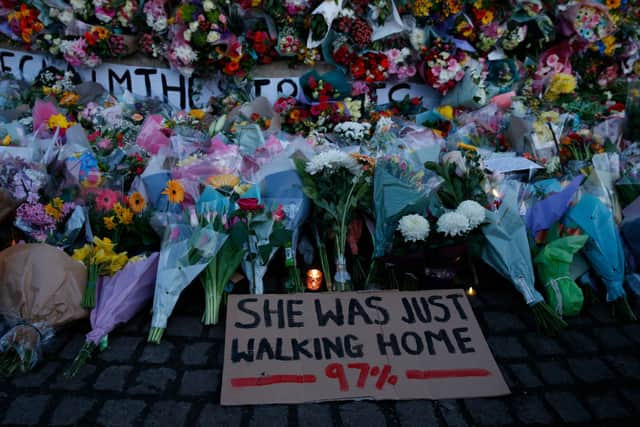 Feminist organisation Reclaim These Streets, relatives of the victims of serial killer Stephen Port - who police failed to investigate - and MPs have responded to the news.
Brent Central MP Dawn Butler wrote in a letter to home secretary Priti Patel co-signed by London Labour MPs that "we welcome the conclusions" of the inspection of the Met.
She said: "For several years now, as a collective group of London MPs we have been calling for changes in the Met in the public interest and we were often met with resistance.
"Rebuilding public support is essential for the Met to be fit for purpose. The Met must tackle the problems of misogyny, racism and homophobia that have been highlighted through recent shocking reports.
"The situation has not been helped by the Conservative government who has presided over a decade of austerity, cuts to policing and cuts to youth services."
While a spokesperson for Reclaim These Streets (RTS) said: "We're astonished it took HMICFRS this long.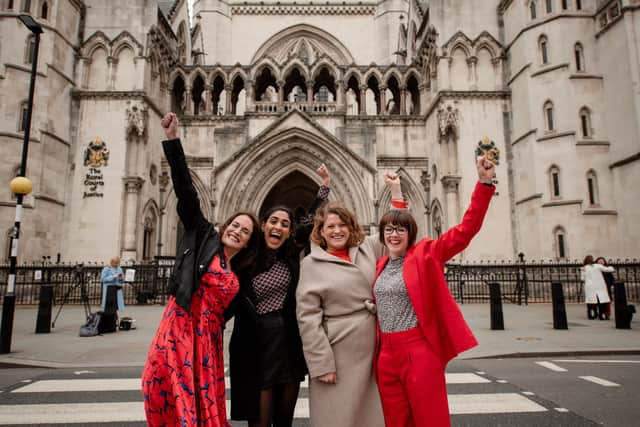 "Trust and accountability in the Met have been absent for a long time, from being forced to apologise to Mina Smallman, to their refusal to accept the high court ruling criticising their decisions surrounding the vigil for Sarah Everard.
"At every step they have shown themselves incapable of the reform that is so desperately needed to tackle issues of misogyny and racism within their ranks. However, we hope this is not simply another case of the police marking their own homework.
"To build trust with women in the capital, the special measures must involve full transparency and genuinely independent oversight, including representatives from outside of policing.
"The brutal killing of Zara Aleena just underlines how important it is to get this right: women must not be fobbed off with another smokescreen which treats women's safety like a PR exercise."
And activist Jamie Klingler from RTS added: "Interesting that when the HMICFRS did their report about police supposedly NOT acting horribly at the vigil they made these awful graphics but when the entire Met Police force is put into special measures they haven't posted anything?"
Police misconduct watchdog the Independent Office for Police Conduct (IOPC) recently agreed to reopen its investigation into the police officers involved in the Stephen Port case.
John Pape, a friend of Gabriel Kovari, one of Port's victims, said: "The Met Police have been placed under 'special measures' by HMICFRS.
"I doff my cap and I'll excuse their unfeasibly large acronym on this occasion since I love London.
"It's still an open, enlightened, tolerant place and we don't deserve an incompetent & prejudiced police force."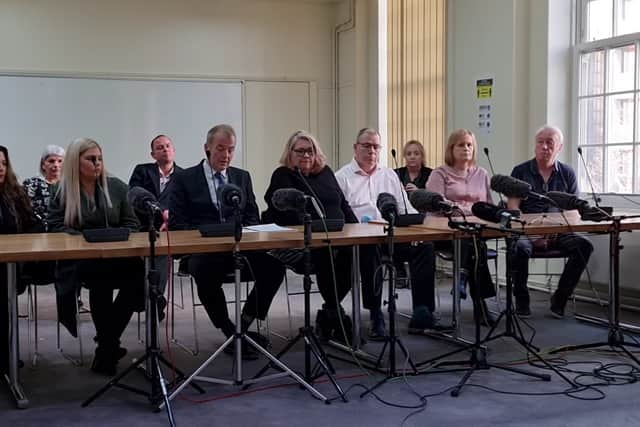 While Jenny Taylor, sister of Jack Taylor, Port's final victim, added: "Met Police 'in special measures' after scandals including Sarah Everard, Stephen Port and Child Q.
"Please sign if you haven't already and please keep sharing our petition for our brother Jack and the boys."
Caroline Pidgeon, Liberal Democrat London assembly member, said the move was "long overdue".
She said: "The Met's failings are deep and long standing and being put into 'special measures' must be the wake up call the Met's leadership needs.
"When only 49% of Londoners have confidence in the police, something is very wrong.
"The next Met Commissioner cannot be a Boris Johnson and Priti Patel stitch-up.
"Instead, the next Commissioner must be someone who can command cross-party support, through votes by both the home affairs select committee and the London Assembly."
And the mayor of London Sadiq Khan said: "It's clear that wide-ranging reforms are urgently needed for the Met to regain the trust and confidence of Londoners.
"I'll continue to hold the Met to account to ensure it delivers the step change in policing performance and culture that Londoners deserve."
While City Hall Conservative group leader Susan Hall said she agreed with policing minister Kit Malthouse that "the mayor needs to raise his game".
She said: "He is absolutely correct. The Met Police being taken into special measures is deeply worrying and Khan can't shirk his responsibilities."
And in response to Mr Khan stating that special measures were "welcome", she added: "Special measures are welcome ??? - what part of 'you are the Police and Crime Commissioner for London' do you not get?
"Unbelievable, truly unbelievable."
Nickie Aiken, a London Tory MP, told the Evening Standard: "Sadiq Khan cannot continue to pass the buck and blame others.
"Crime continues to climb on his watch, neighbourhood policing has been decimated.
"Perhaps it's not the commissioner who needs changing but his deputy mayor for policing."
Ms Patel said: "The process to recruit a new commissioner is well under way and I have made clear that the successful candidate must demonstrate sustained improvements in the Met Police in order to regain public trust both in London and across the country.
"The new commissioner will need to deliver on the public's priorities for the police - making our streets safer, bearing down on crime and bringing more criminals to justice, while continuing to recruit thousands of new officers to protect local communities."