Renters Reform Bill: London tenants still 'vulnerable' despite government plan to overhaul lettings
"Because demand continuously outstrips supply it feels like renters are constantly in a position of vulnerability."
Watch more of our videos on Shots!
and live on Freeview channel 276
Visit Shots! now
Renters could still be left "vulnerable" to eviction and in "fear" of retaliation from landlords despite a government plan to overhaul private lettings, tenants and charities have warned.
Housing secretary Michael Gove revealed draft proposals to "fundamentally reform the private rented sector and level up housing quality in this country" earlier this month.
It comes as housing charity Shelter and pollsters YouGov revealed that 75% of private renters in England - or 8.5m people - have endured poor or dangerous conditions in their home, such as mould, broken boilers, and electrical hazards, in the last year.
The charity also found of the 11m private renters in England, one tenant is given a Section 21 eviction notice every seven minutes, while homelessness due to no-fault evictions is up 37% on pre-pandemic levels.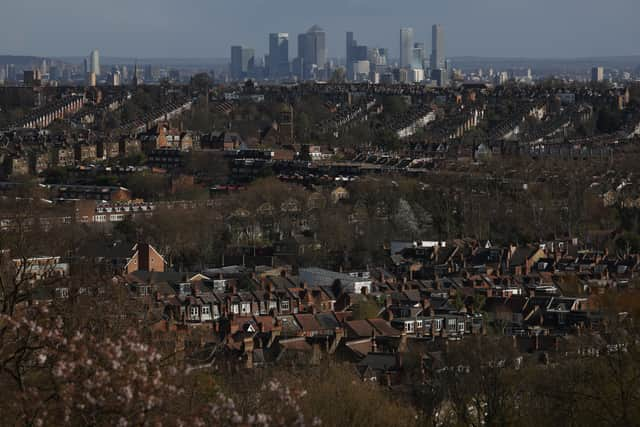 Plans for the Renters Reform Bill include abolishing Section 21 no-fault evictions; requiring rentals to meet a decent homes standard; and limiting rent rises to once a year.
Landlords must join a new ombudsman, while tenants may be repaid rent for "non-decent" homes and have the right to request a pet - which landlords must not "unreasonably refuse".
Council enforcement will be toughened and rogue landlords' offences may be published, while blanket bans on renting to those with children or on benefits, will be made illegal.
The policy paper on 'A Fairer Private Rented Sector', also says the government will look into creating "passport deposits", meaning tenants can move security payments between homes.
However, the government wants to reform repossession rules, ensuring landlords' abilities to evict antisocial tenants, or those in "persistent arrears" are "expedited".
And renters and charities have warned tenants risk being left in a "position of vulnerability", with "facing the hardship of unwanted moves", and in "fear of retaliatory evictions".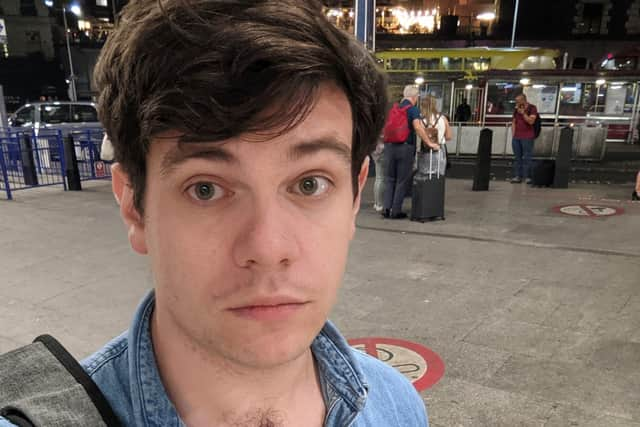 Tenant Kit Thompson, who lives in Finchley, north London, told LondonWorld he moved in and out of four rental properties between 2020 and 2021, after being evicted via Section 21.
The 31-year-old receptionist, originally from Bradford, moved to London at 15.
But in the last few years, the difficulties of the property market began to take their toll.
After moving out of a student house, a short-term sublet, his then-partner's grandmother's former bungalow, and another short-term tenancy, he was finally able to settle in Finchley.
"It was the first time I'd lived somewhere for more than a few months in a year," he said.
"Especially during lockdown, you're not able to call on people to help with the move, so you're very much on your own.
"I was evicted under Section 21 in the summer of 2019, living with my then-partner, after living there for a year-and-a-bit."
Kit and his partner needed to stay in the borough - due to health needs - but after attempting the council social housing services, ended up finding a private rental under their own steam.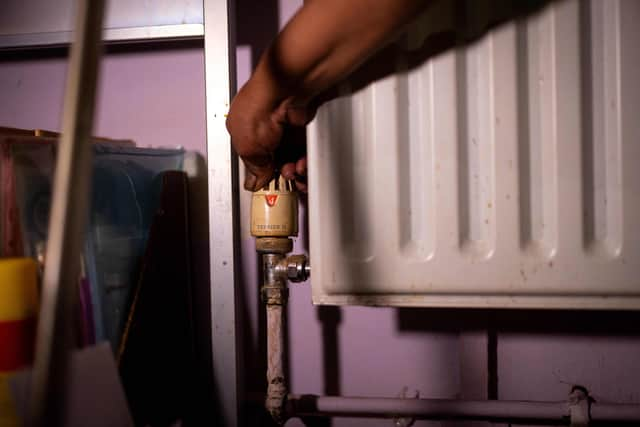 He said: "The system is really designed to keep people from trying to use it.
"They really make it as difficult as possible for you to try and navigate those services- and they will at any point try and claim they no longer have a responsibility to you.
"English is my first language and I'm not a genius but I'm not an idiot either and I found it difficult and labyrinthine to try and navigate all of this stuff.
"For lots of people, with kids, or for whom English isn't their first language, it's much worse."
While Kit said he was pleased the government was trying to improve things for renters, he didn't have much confidence in the system changing.
He said: "Because demand continuously outstrips supply it feels like renters are constantly in a position of vulnerability.
"Even prior to these changes that they're proposing, the existing safeguards, you have to feel capable of standing up for yourself in order to get them.
"At one flat viewing, the landlord said the DPS 'isn't a service I offer'.
"I was thinking to myself, well, it isn't a service, it's a legal requirement.
"I didn't push back because I didn't feel able to. One on one hand, I could push back on my legal rights, but still be in a vulnerable position, and on the other, I needed a place to live."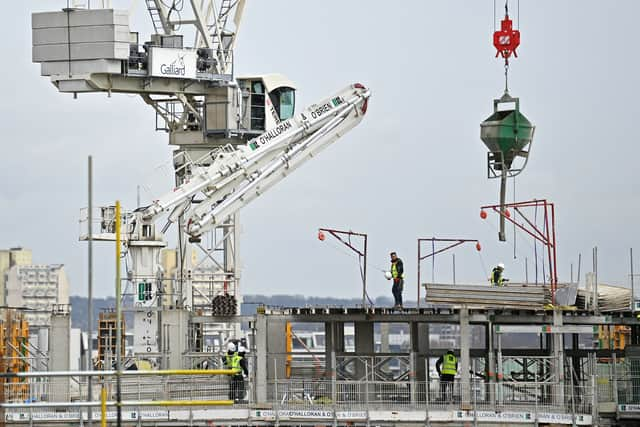 Kit also said he was worried that landlords would simply allow the standard of rental properties would deteriorate if more tenants were permitted to keep pets.
"Places will just get worse," he said.
"If you are compelled to accept pets as a landlord and potentially your furniture is going to get damaged then you won't replace that furniture or you won't get as nice stuff."
Alicia Kennedy, director of housing charity Generation Rent, said she welcomed the plans.
"It has been more than three years since the government first committed to getting rid of Section 21 evictions," she said.
"Thousands of tenants have lost their homes on their landlord's say-so in that time and many more will live with uncertainty until this legislation is passed."
But she added: "However we're disappointed with the detail around the new proposed 'no fault' grounds which allow landlords to evict tenants to sell or move family in.
"The government proposals still mean a renter could be evicted every eight months due to no fault of their own.
"Renters, especially those with children in local schools, need longer than a few months to pack up and move out. With every unwanted move costing around £1700 this is too much to pay without compensation when it's not your choice to move.
"Without proper safeguards we could still see thousands of tenants facing the hardship of unwanted moves, and more staying quiet about disrepair out of fear of a retaliatory eviction."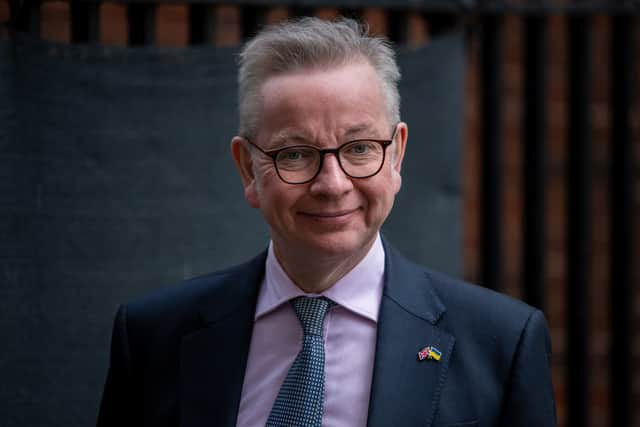 While Polly Neate, chief executive of Shelter, said the bill was a "game changer".
She said: "As these plans move through Parliament, they've got to keep their teeth to drive up standards and professionalise private renting.
"For every renter trapped in a never-ending nightmare of moving from one shoddy rental to the next, the Renters' Reform Bill cannot come soon enough."
And Jasmine Basran, policy manager at Crisis, said: "We are pleased to see the government stick to their promise to ban section 21 evictions.
"Measures proposed on rent rises and stopping the discriminatory practice of landlords refusing to rent to people with children and those receiving benefits are a significant step forward.
"We look forward to looking at the details and getting a fairer deal for tenants passed in law."
Mr Gove, who is also levelling up secretary, said: "Too many renters are living in damp, unsafe and cold homes, powerless to put it right, and under the threat of sudden eviction.
"The new deal for renters will help to end this injustice, improving conditions and rights for millions of renters.
"This is all part of our plan to level up communities and improve the life chances of people from all corners of the country."