Hackney family STILL living in mouldy flat two months after promised move
After LondonWorld reported on the family's story in early April, Hackney Council promised the family were a "high priority" and said they expected to be able to offer a temporary move "in the coming weeks".
Watch more of our videos on Shots!
and live on Freeview channel 276
Visit Shots! now
Leakage from an upstairs property left the first-floor flat riddled with severe black mould, peeling paint and plaster and electrical damage, after the family moved in in July 2018.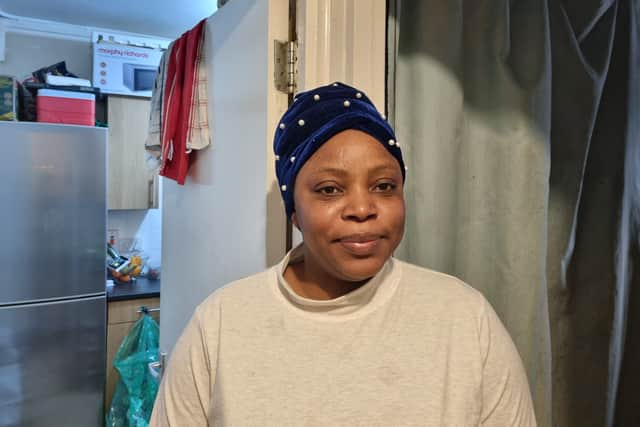 Ms Adebayo, 51, who works as a carer, has been battling to rehome the family, due to her fears for her children's health if the mould is removed while the family are still living there.
And after LondonWorld reported on the family's story in early April, Hackney Council promised the family were a "high priority" and said they expected to be able to offer a temporary move "in the coming weeks".
But just last week, Ms Adebayo told us - despite being told the process was starting - she and her children were still waiting to be moved out.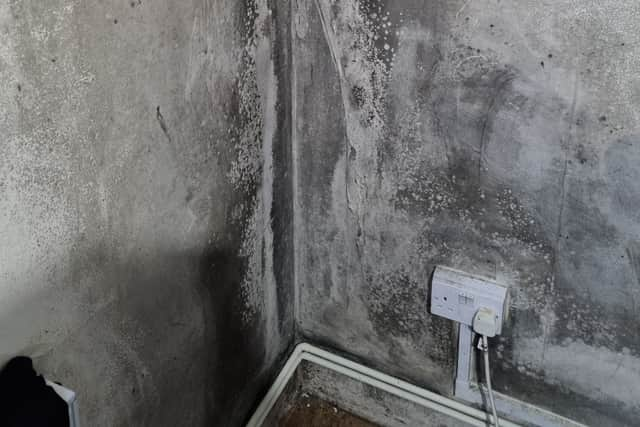 And now - after LondonWorld contacted Hackney Council - Ms Adebayo has receieved a letter dated yesterday (Wednesday, June 15), informing her she and her family will be temporarily relocated within the E5 postcode, while her current property is repaired, before moving back.
It read: "You have been approved for temporary alternative accommodation whilst we carry out the repairs in your present home.
"You will be required to return once repairs are completed."
Speaking to LondonWorld before the council's letter arrived, she said: "They only told me four weeks ago they were starting the process of moving me so I've not heard anything since then. The repair team called me as well but nothing's changed.
"I can't say anymore. I'm hoping it happens. I'm not the only one in this situation - I hear the same thing from other people.
"We just have to keep waiting. We've done everything and it hasn't changed. It's so sad. I would have expected better from the council but we have to wait for their process."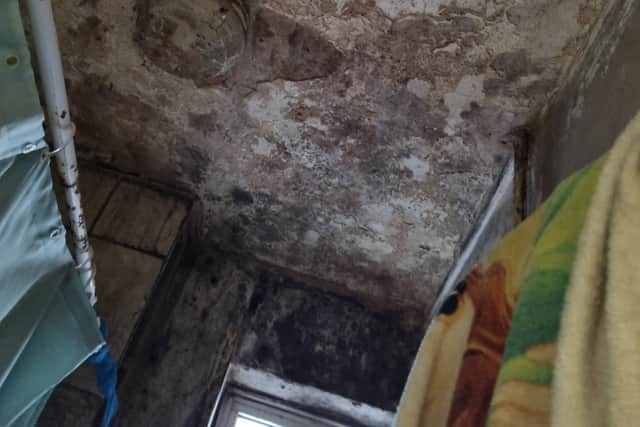 The council have told Ms Adebayo she will be rehoused in the E5 area, so that she is still able to work while looking after her children, who attend local schools.
Ms Adebayo's eldest daughter, who is in the middle of taking her A-Levels, now even refuses to come home due to the condition of the flat.
"She prefers to stay with her friends so that's what she does mostly when she has exams," her mother said.
"When she has finished, she still doesn't like to come home because here she is sleeping on the sofa. I know why she's not coming back, but as a mother you still want her to come home."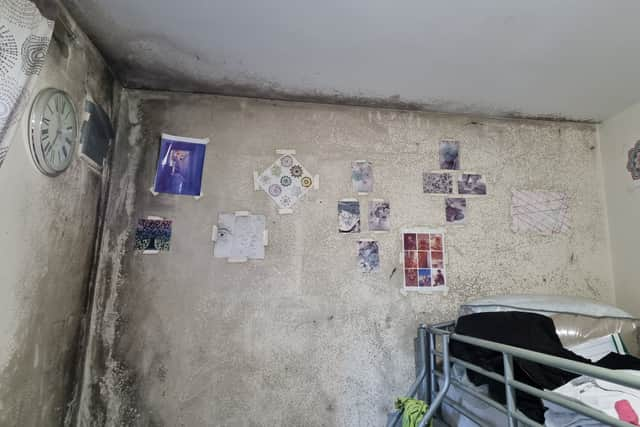 And her younger children are also desperate to be moved out of the property.
"The little ones are always asking me when I pick them up from school if I've heard anything from the council," Ms Adebayo said.
"We are all hoping within a week or two we will hear something.
"But I have to keep telling them no."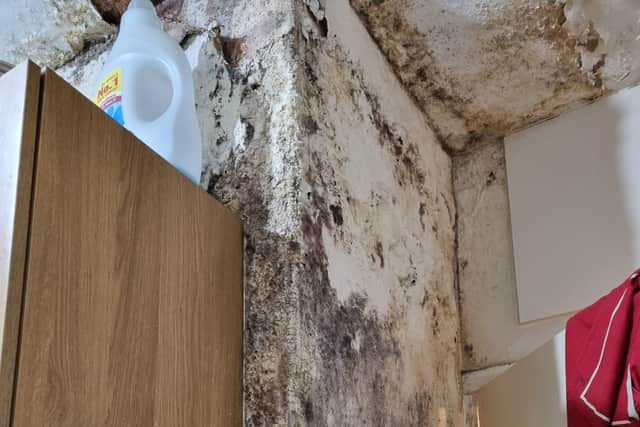 Green Party councillor Alastair Binnie-Lubbock said: "It's incredibly frustrating that Abi and her family have been held in limbo in a property that is so clearly unsuitable for their needs and their health for so long.
"I understand that the council is under lots of pressure with limited housing stock but these delays and lack of clarity on any timeline for repairs adds to what was already a very distressing situation.
"I'm disappointed that the council is refusing to consider a permanent alternative property for Abi's family, citing that this one meets their needs.
"This ignores the additional serious inconvenience caused by having to move twice, and the prospect of having to move back into this property that has been quite traumatic, with no guarantee that after any repair works the problems of damp and mould won't resurface."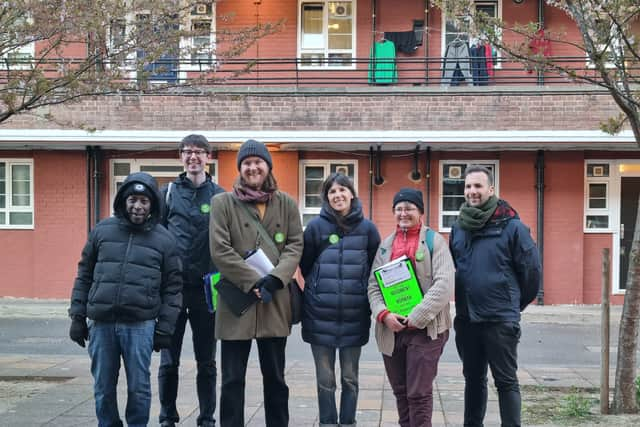 The housing ombudsman's service, an independent complaints watchdog, produced a report last year on damp and mould in social housing - and called for a "zero tolerance approach".
Richard Blakeway, the housing ombudsman, said: "You can see the distress, disruption, even embarrassment, felt by the resident. You can see the evident concern about their health and well-being, especially mental health; the impact on any children.
"Our call for evidence revealed an immense frustration and sense of unfairness at the information residents are sometimes provided by landlords about issues like condensation and mould.
"This reoccurred so often it is appropriate to call it systemic. I met with residents who spoke about feeling patronised, even stigmatised."
After receiving the council's letter, Ms Adebayo said: "They finally showed me a flat in the building opposite mine. Repair would be completed next week.
"I am happy but at the same time sad, because they are insisting on moving me back into the present flat."
A Hackney Council spokesperson said: "We are sorry for any inconvenience caused by the length of time it has taken us to find a suitable temporary residence for Ms Adebayo and her family, this was down to the specific location requests from Ms Adebayo.
"Other properties in Hackney have been offered but Ms Adebayo felt these were unsuitable due to their locality.
"We can confirm that Ms Adebayo has been informed that we will be offering her a suitable home on the same estate she currently lives on as a temporary residence whilst repairs and maintenance are completed on her home.
"The temporary home is being fully serviced and will be decorated throughout and is due to be completed by Wednesday 22 June.
"If Ms Adebayo decides to accept this offer, arrangements will be made by the council to move her belongings to her new temporary home and storage space will also be offered.
"Once the move has taken place, we anticipate that repairs at her current residence will take four weeks to complete at which point Ms Adebayo will move back to her home."