London is being "punished for voting Labour" under landmark government plans to tackle entrenched inequality, an opponent has claimed.
Critics of the government's landmark strategy on solving regional inequity have blasted the plans as "punishing", "disappointing" and "a joke" for Londoners.
Levelling up minister Michael Gove unveiled the long-awaited policy programme aimed at closing the gap between rich and poor in England today (Wednesday, February 2).
The strategy contains 12 'missions' intended to even out prosperity across the country - but analysis today showed poorer areas are receiving less of the £4.7bn of cash allocated so far.
While Labour voices in the capital have hit out at the government, claiming that Londoners are being treated unfairly and "left out in the cold".
Assembly member Unmesh Desai said: "Londoners are being punished for having the temerity to vote for a Labour mayor."
Mr Desai, who represents Barking & Dagenham, the City of London, Newham and Tower Hamlets at City Hall, added: "It's a clear anti-London agenda.
"Newham and Tower Hamlets had some investment but this has only scratched the surface.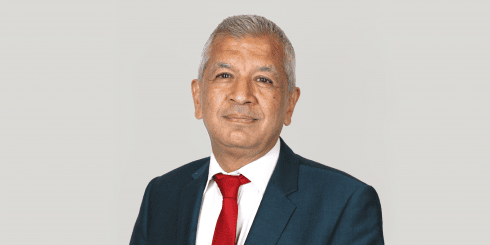 "They know we have deprivation and poverty levels here similar to in the north - it simply comes down to an anti-London agenda."
Speaking in the House of Commons, Mr Gove said the 332-page document, which mentions the capital 260 times, would "shift both money and power into the hands of working people".
Plans will take until 2030 and aim to improve education, broadband and transport services.
The levelling up plans describe the capital as "an economic powerhouse… containing significant pockets of high deprivation".
"Far worse" overcrowded living rates are highlighted - with 8.3% of households overly full, compared to just 3.4% in the West Midlands, the country's next closest region.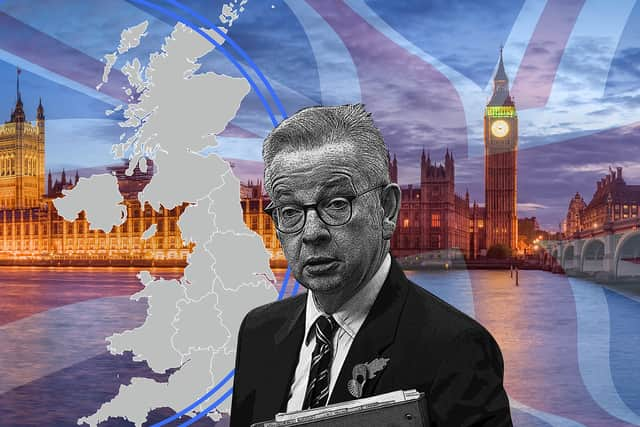 While the city has higher skills, more money and better digital and transport infrastructure, it scores lower for social relationships and "transport and housing is under the greatest strain".
London is "less safe and more expensive, congested and polluted than elsewhere," the report found.
While 'levelling up' the average Londoner's quality of life to the UK average, would mean an income-equivalent pay rise of up to £2,200 each per year.
Six projects in London are already benefiting from a £65m cash injection via levelling up projects, including transport schemes in Newham and a new music centre in Nine Elms.
And £56m has gone to London's high streets, including in Southwark and Sutton.
But Marina Ahmad, City Hall Labour's economy spokesperson, hit out at the proposals, and said: "It doesn't make sense that Hackney is set to receive just 16p per head from levelling-up funding, whereas somewhere wealthier like Bromsgrove will get £148 per head.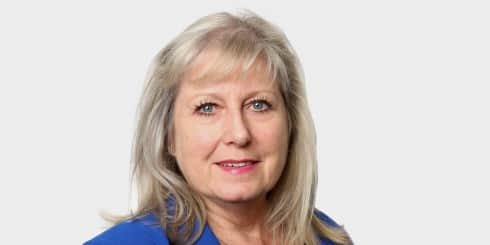 "Disappointingly, this strategy will leave Londoners out in the cold and do little to address the real poverty that exists in our communities".
While Krupesh Hirani AM, who represents Brent and Harrow, said the "plans are a complete joke" and "the amount of money they are taking out of our community is difficult to stomach".
London mayor Sadiq Khan said he welcomed the announcement.
"When London succeeds our whole country benefits – and vice-versa," he said.
"However, if the government is to succeed, it must recognise that levelling up the UK must not be about levelling down London and withholding funding our capital desperately needs.
"London has some of the most deprived communities in the country and they deserve support and funding just as much as other parts of the UK."
Experts have also criticised the funding breakdown, with a charity chief claiming London has been "conveniently forgotten".
Laurence Guinness, who runs The Childhood Trust, said: "London has the highest rate of child poverty in England, with 37% of children living in poverty
"In the words of one impoverished young mother of three who we support, when asked what would happen if she couldn't access the foodbank she said, 'it's death innit,…death'.
"If this government can't solve devastating issues such as starving children on its own doorstep, how can it ever be taken seriously about levelling up Boris's 'left behind towns'?"
And thinktank director Joanna Corfield warned "the proof is going to be in the pudding".
Ms Corfield said: "On first glance, the report does look at London's income disparities and productivity. There are large gaps between London and other regions but there are also massive differences in living standards within boroughs."
But she added: "The fact that they chose to spotlight Kensington and Chelsea which is a Conservative borough within the paper is probably quite telling of how they are going to position this with voters.
"London is going to benefit but we don't really know the modelling behind those decisions and how they are reaching conclusions about these left-behind regions."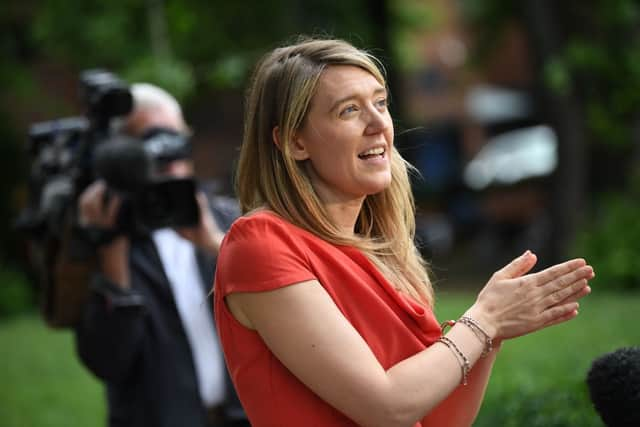 Camden council leader Georgia Gould, who chairs the London Councils network, said: "The white paper leaves serious concerns about London's place in the government's plans.
"The decision to redirect funding for new housing supply risks undermining affordable house building in the capital and hampering our shared ambitions to tackle homelessness.
"The cost of living crisis weighs heavily on the shoulders of families in the capital, with four in 10 children living in poverty and an unemployment rate higher than the national average."
Responding to the comments made by Labour, City Hall Conservative group leader Susan Hall said: "I think they would have criticised it whatever it said.
"Unlike my Labour colleagues I'd rather read the details of it, before I make comments that are clearly showing they've made up their minds before they've read it through.
"They can't have read 400 pages already and I suspect they had a press release before it was even published - which I think is disingenuous."
And in a statement accompanying the release, Mr Gove said: "For decades, too many communities have been overlooked and undervalued.
"As some areas have flourished, others have been left in a cycle of decline - levelling up and this white paper is about ending this historic injustice.
This will not be an easy task, and it won't happen overnight, but our 12 new national missions will drive real change in towns and cities across the UK, so that where you live will no longer determine how far you can go."
What do you think of the levelling up plans? Email us [email protected] with your thoughts.