'Like a beggar': Hackney mum's torment of mould-damaged council home
Leakage from an upstairs property left the first-floor flat riddled with severe black mould, peeling paint and plaster and electrical damage, after the family moved in in July 2018.
Watch more of our videos on Shots! 
and live on Freeview channel 276
Visit Shots! now
A Hackney mum has told how she has been left feeling like "a beggar" after her council flat has been destroyed by black mould and water damage, forcing her children to spend months sleeping on sofas.
Abiodun Adebayo, 51, lives in Carey House, Hackney Downs, with her four children.
Leakage from an upstairs property left the first-floor flat riddled with severe black mould, peeling paint and plaster and electrical damage, after the family moved in in July 2018.
Ms Adebayo has been battling the council to rehome the family, as she is worried about her children's health if the mould is removed by the council while the family are still living there.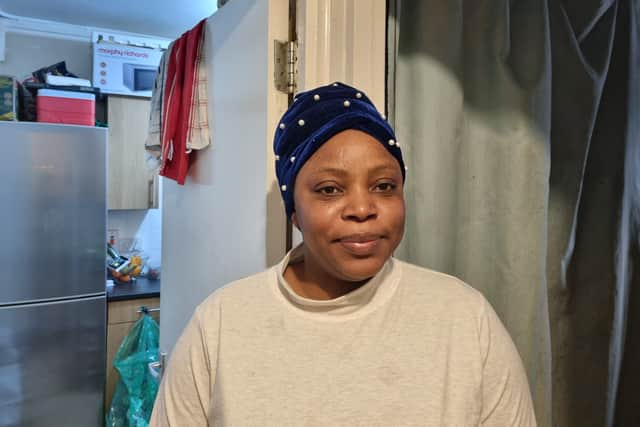 It comes as Hackney council faces a housing crisis, with 8,500 families on the waiting list - while only 650 council homes became available last year.
"I don't want my kids to see me crying," she said.
"If I have to, it's after they've gone to bed. I hold my head in my hands and let the tears come.
"I don't want them to see things like this. I don't want them to worry about me."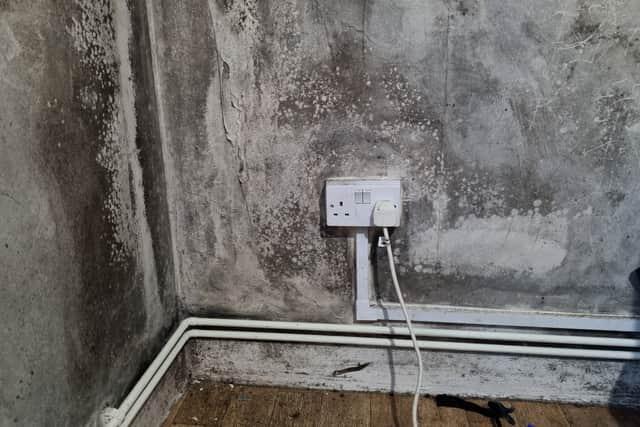 Problems have been going on since August 2019, so the family, including girls aged 18, 15, and 10 and a boy of eight, have endured these conditions during three national lockdowns.
Ms Adebayo says she has asked the council to move her out but has only been offered accommodation too far from her children's schools, which will leave her unable to work.
"When you're a single mother with four kids, you don't have anyone that you can go to for help," she explained.
"I have to go to work. They must move me out before they do the work."
The torment has left Ms Adebayo suffering emotional stress, and she has begun taking heart medication - while her middle daughter, who has eczema cannot even bear to take a shower.
"I tell my friends not to visit," Ms Adebayo, who works as a care assistant to the elderly, said.
"I can't allow someone to visit me here, like this.
"My kids ask me when I pick them up from school if I've heard from Hackney Council yet.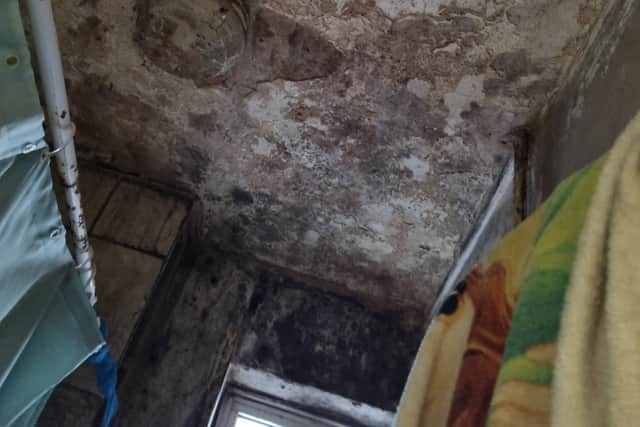 "I feel like a beggar with no choice. I'm still paying rent but they are still treating me like this.
"That's not what the council is supposed to do, but especially to families with children."
Two of her daughters have been forced to sleep on the sofa for months due to the severity of the mould coating their bedroom walls - despite one being about to take her A-Level exams.
Ms Adebayo said the situation has left her feeling desperate for help - and offer her and her children a new, permanent home.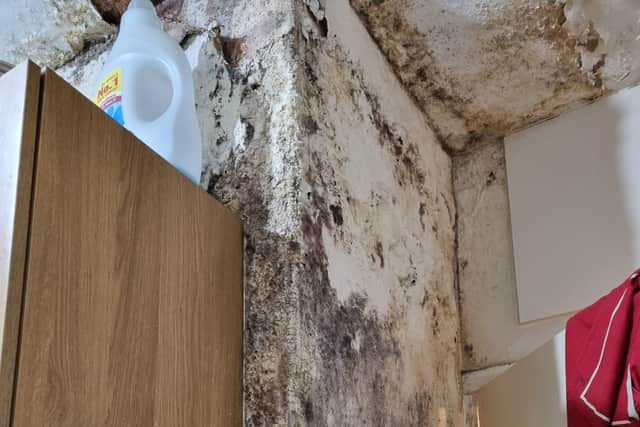 She told LondonWorld: "I'm thinking, there's racism in this. Maybe it's because I am black.
"My daughter says, 'mum, maybe they can hear you're not from here'."
And she urged the council to visit her at home to see the extent of the problems, saying: "They don't see exactly what we go through.
"They fixed it and painted it and it came back again. It's spreading through the walls.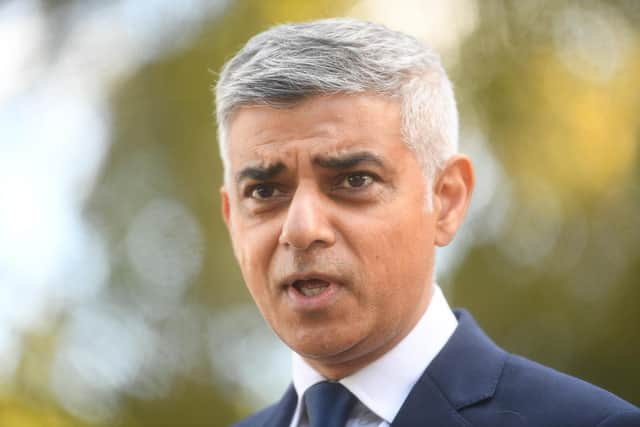 "If they come here to see this, they might know the right thing to do."
Neighbour Alastair Binnie-Lubbock, who is standing as a Green Party councillor, said: "To me, Abi's case isn't really about addressing the repairs to her flat, it's about addressing the injustice, stress and trauma that her family has been through these past years.
"I believe it is imperative that the council offer her the first available suitable permanent residence within a reasonable distance from her work and children's school, that isn't riddled with damp and mould.
"It doesn't seem like too big of an ask and anything less is failing to recognise Abi's dignity and love of her family.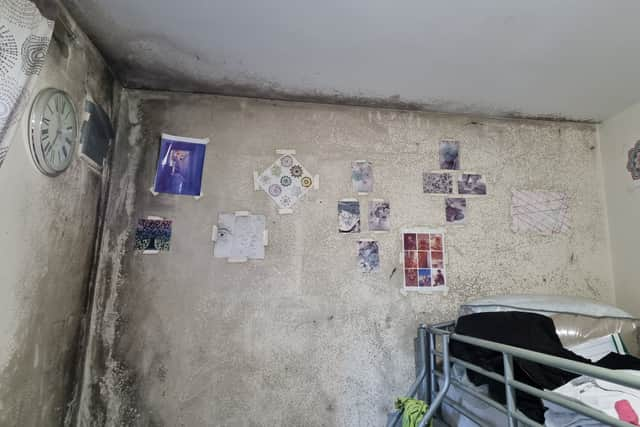 "She shouldn't need to turn her world upside down for untold repairs with her family in place, be decanted with an unclear timeline and then move back into a place which holds so many awful memories of waiting for someone to do the right thing."
After seeing photographs of Ms Adebayo's living conditions at the launch of Labour's local election campaign, London mayor Sadiq Khan said: "Those conditions are unacceptable but Hackney council have been working incredibly hard to bring all the houses up to a decent standard - that's not a decent standard - but also to build new council houses.
"We are the most centralised democracy in the western world, almost three quarters of councils' money comes from central government and they've had it cut by more than half in the last 12 years.
"The people responsible for poor quality maintenance is those who are cutting the pipeline of money for a great council like Hackney to do a great job in repairing these homes.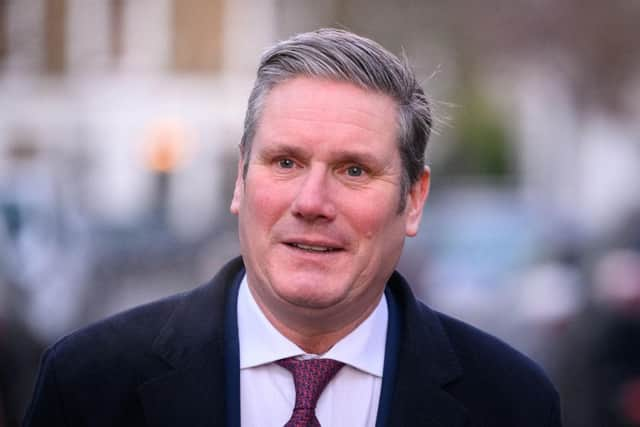 "It's not good enough and it's important the council takes steps to rectify that particular property, but we've got to recognise the context which is massive cuts in public services."
And Keir Starmer, Labour party leader, added: "We want higher standards and we want security for those renting - or anyone living - in London, that's a fundamental and a fundamental right that goes to the heart of Labour values.
"Labour councils are working hard on that.
"I'm not going to excuse individual examples where it's obvious that the conditions aren't what they should be, and I'm thinking about the families that are living in those conditions - but there is a political issue here about the money that's available to councils and the cuts they've had over many years.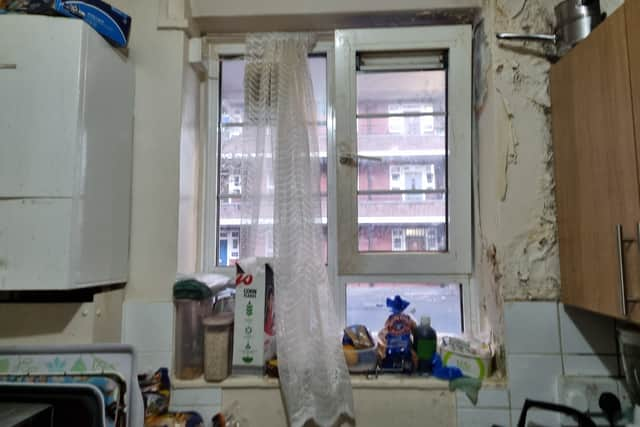 "What the government is trying to do is outsource the problems from government and put them at the door of local authorities.
"But I'm not going to try and excuse those conditions and I'm not going to get away from the impact that will have on those living there."
Steve Waddington, housing director at Hackney Council, said: "The conditions Ms Adebayo and her family are living in are unacceptable and we have been working with her to try and address the repair issues.
"The initial cause of the water penetration was a leak from a neighbouring leasehold property, which was repaired by British Gas in November 2021. Since then, we have completed maintenance work on windows and improved the ventilation in her home.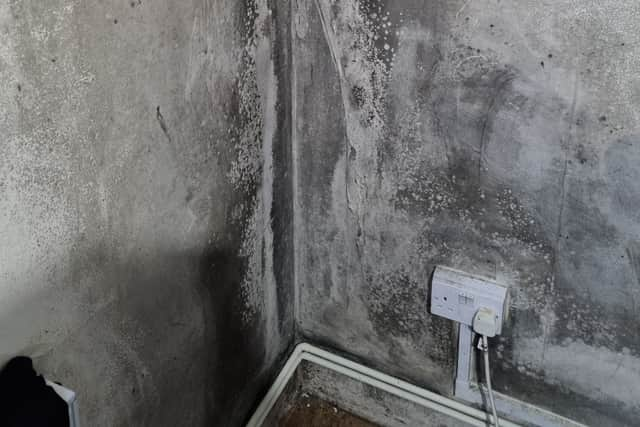 "We have offered two temporary properties to Ms Adebayo to move into while we rectify the issues with her home, however Ms Adebayo declined these properties, stating that she wished to remain closer to where she lives at the moment."
He said both properties were in Hackney and that the council had also offered Ms Adebayo and her family a hotel, or to begin work while they were in the property, which she declined.
The council said improvements, including washing the walls, were safe, but Ms Adebayo is concerned about the mould being disturbed while her children are living in the flat.
They also say their policy is not to offer new permanent housing in these situations, but say they are building new council homes and have called for urgent action on the housing crisis.
Mr Waddington added: "Unfortunately, the shortage of council housing means that no suitable nearby properties have been available for Ms Adebayo to move into temporarily.
"She remains a high priority to be temporarily moved into any property that becomes available so we can undertake the work to remove the mould.
"We fully recognise that this is a situation that needs to be resolved as quickly as possible.
"We anticipate being able to offer a temporary move in the coming weeks."