'Living nightmare': Newborn babies forced to sleep on floor amid London's overcrowded housing crisis
One borough saw an increase of almost two thirds in serious overcrowding in the last five years, while some homes are crammed with "mattresses all over the floor like carpet".
Watch more of our videos on Shots!
and live on Freeview channel 276
Visit Shots! now
Families are being forced to put newborn babies to sleep on the floor or share a bed with disabled children due to the "living nightmare" of the overcrowding crisis, City Hall heard.
Council housing bosses and charity chiefs have told of the "horrifying" impact of living in overcrowded housing across the capital and urged action to tackle the "housing emergency".
One borough saw an increase of almost two thirds in serious overcrowding in the last five years, while some homes are crammed with "mattresses all over the floor like carpet", the London Assembly's housing committee heard on Tuesday.
A report published by poverty charity the Joseph Rowntree Foundation found 500,000 more children are living in "very deep poverty" over the last decade.
City Hall figures showed more than one in seven London households lived in overcrowded conditions in 2020, up from one in 12 in 2018-19.
Charles Trew, head of policy at Shelter, told the assembly: "Those on low incomes are forced to choose between affordable or quality homes, without damp or mould.
"There's not enough actually affordable housing for those on low incomes … you've got so little available housing that you're having to choose which desperate people to help.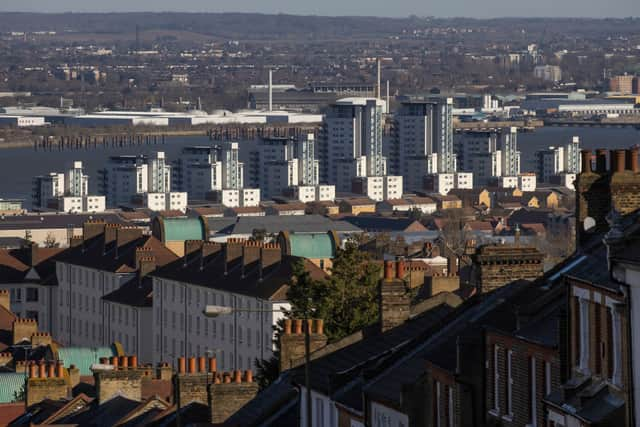 "Parents often ring us up to tell us about the living nightmare of being trapped in housing that's not big enough. It can mean not having anywhere for their kids to play or even crawl.
"This has a major impact on people's lives, their health and their well-being.
"It's a horrifying experience and it needs to be addressed."
He shared the experience of a woman living in a one-bedroom flat with four children.
'Alice', from London, told "how she has just two small square surfaces and can't put her plates on surfaces to dish out food", he told the assembly.
"She's got a lot of depression and can't remember the last time she had friends over.
"She has absolutely no social life and always has to meet people outside."
He said 'Alice' described "feeling unhappy and like I've failed my kids by not giving them a proper home or sense of stability".
The assembly heard how she sleeps on a mattress on the living room floor every night, "with newborns having to sleep on the floor in their moses basket in the very little gap provided".
While he said a woman, living in a two-bed flat with her partner and three children, including a child with a disability who attends a special school, shares a bed with the disabled child.
Assembly members (AMs) heard how the child's social worker complained to the council - but nothing was done for five years.
'Venus', also from London, is "wondering if they have to spend the rest of their lives sleeping in the same bed", Mr Trew said.
Jamie Carswell, housing director at Greenwich Council, said: "That story does not surprise me and my heart goes out to that mother and thousands of other families across London."
He told AMs: "Over the last five years, this increase in serious overcrowding needs - [those] who need two bedrooms more - has doubled from 360 up to 590."
Housing committee chairman Sian Berry said a measure known as the bedroom standard was used by councils to determine how many rooms people are short of.
"If you have one bedroom, and in practice that's often one room or a studio flat, you can live there with a parent and two children up to the age of ten or two parents and one child up to the age of ten, and that's not even considered an overcrowded home," she said.
The Green AM added: "That's very overcrowded, in my view, and that makes life very difficult… living in such close proximity in a small space all together like that."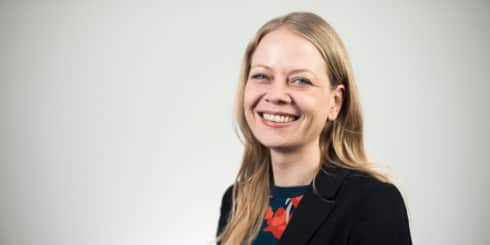 Living in overcrowded homes can be disastrous for residents' health, the assembly was told.
Two fifths of overcrowded homes have significant mould problems, while children living in overfull accommodation are ten times more likely to contract meningitis, Mr Trew added.
"Living in those cramped and overcrowded homes can put a major strain on the physical and mental health of you and your family," he said.
"If your home is overcrowded, you're more likely to be living in bad conditions, making you more likely to contract health conditions, respiratory illnesses and infectious diseases."
While the impact on people's mental health also takes a "huge toll".
The housing expert said overcrowding could drive up homelessness, and added: "It can mean not having anywhere for your kids to do homework, play or even crawl in some circumstances.
"It can impact the development of toddlers, the life chances of kids who can't concentrate.
"And it puts mental strain on those parents who are fighting to give kids a good life, knowing they cant get privacy or give their kids privacy.
"The lack of space and sleep will result in arguments. It can mean sleeping on the floor or sofa; no escape from any noise and nowhere to be alone."
Sem Moema, Labour's housing spokesperson, said: "There is an epidemic of families stuck in overcrowded homes, with children and parents struggling for privacy and a place to study whilst waiting for permanent, affordable housing that meets their needs.
"If we are going to make a difference, the government must devolve powers to City Hall to implement vital measures such as rent controls and a Londonwide landlord licensing scheme.
"An increase in the level of funding for council house building programmes is essential if we are going to make sure Londoners' lives aren't blighted by poor housing."
The Conservative group's housing spokesperson has been contacted for comment.