Labour leader Keir Starmer has vowed to "clear up Boris Johnson's mess in Downing Street" at the party's launch of his London local elections campaign.
Voters have been urged to "send a message to the Tories" ahead of the May local elections, over their "pathetic" response to the cost of living crisis, according to Labour figures.
Starmer and London mayor Sadiq Khan both spoke about the upcoming ballot as a foundation to winning a future general election, describing a Labour prime minister as "the ultimate prize".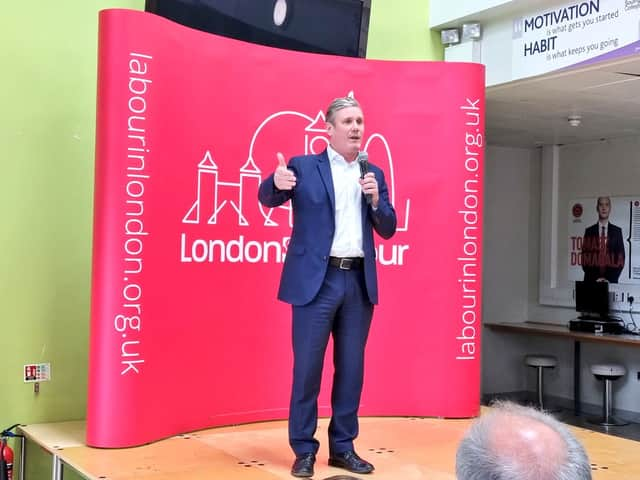 Speaking at Barnet Southgate College this morning (Friday, April 9), Sir Keir said: "Sadiq's had to spend a lot of his time clearing up the mess of his predecessor.
"His predecessor, making a mess of London, and Sadiq is clearing up and showing what a different London looks like.
"His predecessor now, of course, is making a mess of the country.
"The sooner I can clear up his mess in Downing Street when we have a Labour government coming in the better."
While mayor Mr Khan added: "A good set of elections on May 5 are the perfect foundation for the ultimate prize of a Labour government with Keir Starmer in 10 Downing Street."
Local elections on May 5 are just weeks away, with voters across London and the UK set to elect their local councillors.
While Londoners will also select local mayors in five boroughs, Hackney, Newham, Tower Hamlets, Croydon and Lewisham.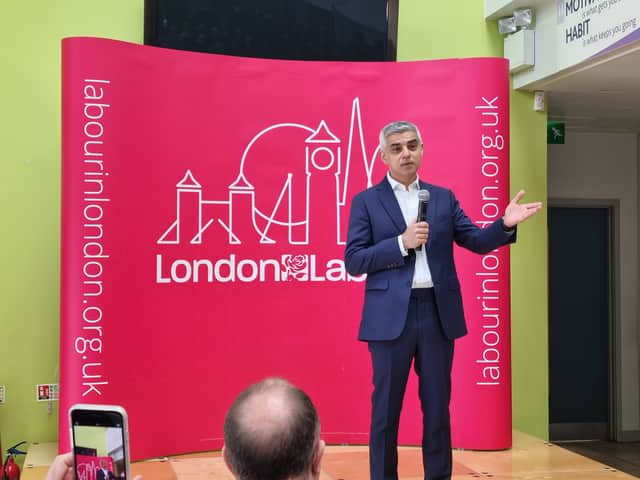 The politicians joined forces alongside London Councils chairwoman and Camden leader Georgia Gould, London assembly Anne Clarke, and MPs Tulip Siddiq and Bambos Charalambos at today's launch event.
Addressing the crowd of activists, students and media in north London, Starmer said: "This is our chance to turn Barnet red, to keep London red and show what a difference it makes.
"We've got just under four weeks to send a message to the Tories that they can't ignore about their pathetic response to the cost of living crisis.
"Prices through the roof, wages through the floor and inflation as high as it's been since last time the Tories were in government.
"What are they going to do about it, with living standards dropping to as low as they've been since the 1950s and tax the highest its been for 70 years.
"What's their response? To take more than they give. To take more from families."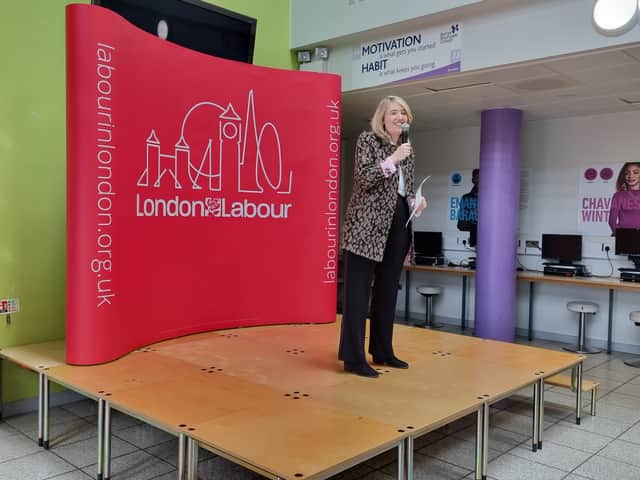 He added: "This is our chance to show what we can do, to show the alternative, to show what it's like to have a party, to have councils and councillors that are on your side across the country.
"If I was prime minister of this country I would tax the oil and gas companies in the northeast who make more money than they're expected to make and my government would put that straight into the pockets of those that need it by taking £600 off the bills of those most in need.
"The Labour Party and the Labour government would be on your side. We've got the chance to do something historic in Barnet.
"Vote Labour on May 5 to send a message to the Tories."
Mr Khan added: "The Tories may have the money, but we have you. You are our secret weapon. Labour activists and trade unions coming together to work for a Labour victory."
And London Councils chairman and leader of Camden council, Georgia Gould, who introduced herself as "the woman who makes sure Keir Starmer's bins get emptied", said: "I can't think of a more passionate and committed group of people to bring hope and leadership back to Barnet.
"In 2011 just over 11,000 Londoners used foodbanks, now it's over 400,000.
"Every year they are in power people are worse off. That is the Conservative legacy.
"Whatever they say, they level down this country."