In a landmark victory - which could have far-reaching implications on the right to protest - Lord Justice Warby said Scotland Yard's decisions were "legally flawed" and "had a chilling effect" on the claimants' human rights.
Scotland Yard revealed it is considering appealing the judgement.
The group was told that the gathering on March 13 2021, which was also intended to highlight the issue of violence against women and girls, was illegal under the lockdown rules.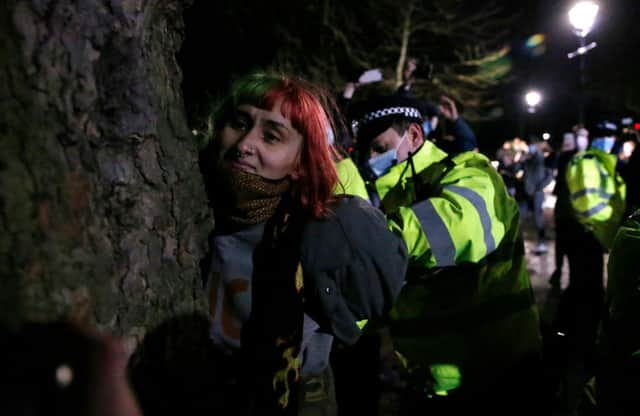 Attendees risked £10,000 fines, and RTS said it was forced to withdraw from organising the event.
RTS brought a judicial review claim to the High Court, arguing rights to freedom of speech and assembly were violated, which Lord Justice Walby and Mr Justice Holgate upheld.
The judges found that the Met should have carried out a proportionality assessment to decide whether freedom to assembly would have been deemed a "reasonable excuse" to breach Covid rules.
The court analysed the legitimacy of each of the six decisions taken by the police, between March 11 and 12 2021 around the vigil, and concluded at that every point the police proceeded on the basis of an incorrect interpretation of the law.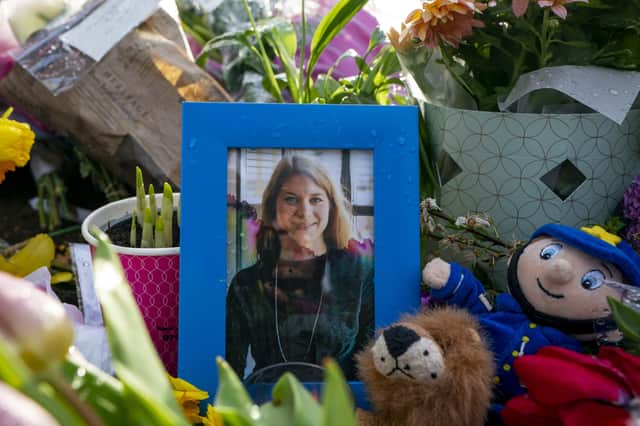 Lord Justice Warby summarised: "I have reviewed all the evidence about the six decisions under scrutiny, bearing in mind these principles and the need to avoid an unduly strict interpretation of things that may have been said or written in some haste, under pressure.
"My conclusion is however that none of the decisions complained of was in accordance with the regulations, properly interpreted in the way that I have identified.
"I would uphold both the claimants' grounds of challenge in relation to each of those decisions.
"The decisions of the Met Police were legally flawed in that they did not give proper effect to the 'reasonable excuse' provision in the regulations and the Met Police failed to carry out a fact-specific proportionality assessment in accordance with [the Supreme Court judgment in] Ziegler.
"Those decisions had a chilling effect on the exercise by the claimants of their rights under articles 10 and 11 [of the Human Rights Act], which have been violated.
"The claimants have been deprived of a decision by the MPS in accordance with the law."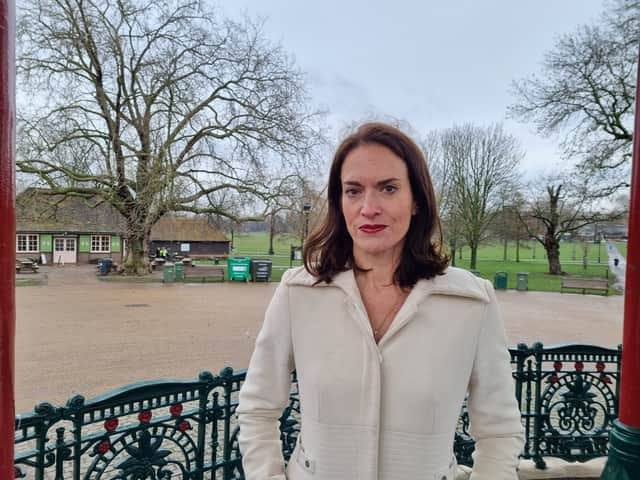 RTS said: "Last March, women's voices were silenced. Today's judgment conclusively shows that the police were wrong to silence us.
"We came together, one year and one day ago, to organise a vigil on Clapham Common because Sarah Everard went missing from our neighbourhood. We felt sad and afraid.
"We were angry that women still weren't safe and we were tired of the burden to stay safe always weighing on our shoulders.
"We organised it because as women we needed a space to stand together in solidarity, grief and defiance. And above all we organised it because it's wrong that women face violence and harassment every single day.
"We feel vindicated by today's judgment. This case exposes the Metropolitan Police's total disregard for women's human rights to assembly and expression.
"We hope that as Parliament considers giving the police greater powers to curb protests, in the Police, Courts, Sentencing and Crime Bill, that this ruling reminds everyone the importance of upholding our human rights."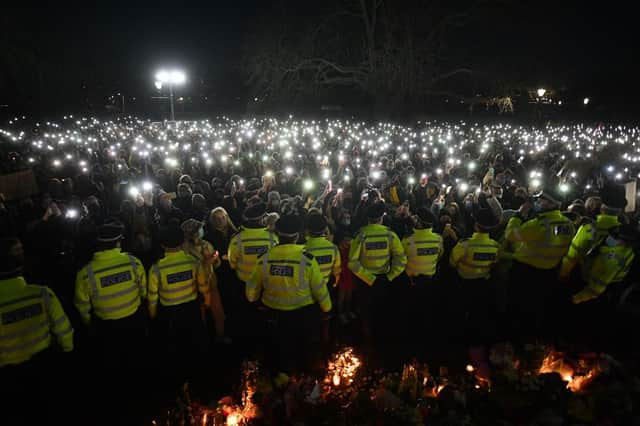 Theodora Middleton, a solicitor at Bindmans LLP who represented RTS, said: "This is a resounding vindication of our clients' rights, and of the rights of all those whose rights to protest trampled during the pandemic.
"From the outset, and at every stage, the police's interpretation of the law and the actions they took as a result were legally wrong.
"The police made not just one, but six different unlawful decisions, which prevented our clients and others from gathering to express their sadness and anger about endemic violence against women.
"They deprived many hundreds of women and allies of the opportunity to gather in solidarity and mutual support, and build momentum for change.
"A year on, it is heartening that the courts have delivered this important condemnation of the police's actions, but our clients should never have had to fight this case."
Scotland Yard said it could potentially appeal the decision.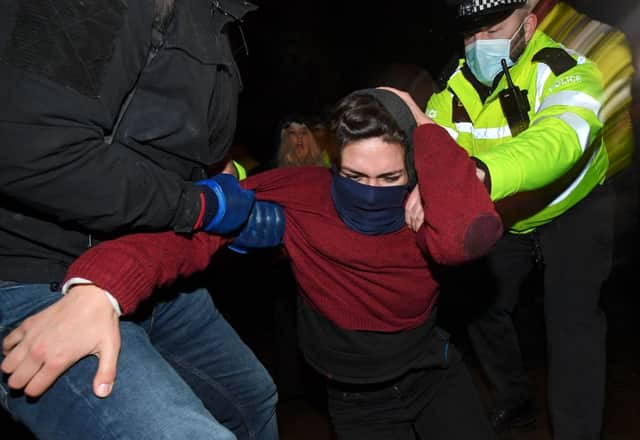 Assistant Commissioner Louisa Rolfe said: "We are considering the judgment very carefully before deciding whether to appeal the court's decision.
"The Met is mindful that this judgment has potential implications in other circumstances for how a proportionality assessment is to be carried out when considering enforcement action.
"This may apply beyond policing the pandemic. Even in the context of the regulations that kept us safe during the pandemic, this may have important consequences.
"The Met unreservedly endorses the principle that fundamental freedoms, such as those exercised by the claimants in this case, may only be restricted where it is necessary and proportionate for a lawful purpose.
"Consideration of an appeal is in no way indicative that the Met do not consider such protections to be of the utmost importance.
"It is, however, incumbent on the Met to ensure that this judgment does not unduly inhibit its ability, and that of police forces across the country, to effectively balance competing rights in a way that is operationally deliverable."
Ms Everard was kidnapped near Clapham Common while walking home towards Brixton on March 3, 2021.
Human remains were discovered a week later next to a defunct leisure and golf complex around 55 miles away near Ashford in Kent, with dental records confirming the body belonged to Ms Everard.
Serving Met Police firearms officer Wayne Couzens, was sentenced to a whole life term at the Old Bailey in September after pleading guilty in July.
He exploited the police's Covid powers at the height of lockdown to falsely arrest Ms Everard before kidnapping, raping and murdering her.
CCTV images captured the moment Couzens, who had worked shifts on Covid enforcement patrols, flashed his police warrant card at Ms Everard before handcuffing her and leading her to his hire car.
Her killing led to an outpouring of anger about violence against women and girls with campaigners organising a string of protests around the country.