Police officer Wayne Couzens given whole-life term for Sarah Everard murder
Wayne Couzens is the first police officer to receive a whole-life order.
Watch more of our videos on Shots! 
and live on Freeview channel 276
Visit Shots! now
Killer cop Wayne Couzens was told he will die behind bars for raping and strangling Sarah Everard after staging her arrest.
Couzens transferred terrified Sarah to his own car near Dover and raped her in the back seat.
Couzens returned to the scene to incinerate her body in the fridge and then threw two halves of it into a nearby pond in builder's bags.
The married father-of-two took his wife and two children on a Sunday outing to Hoads Wood with the sacks submerged in the water nearby.
Couzens was a firearms officer in the Parliamentary and Diplomatic Protection Command and had worked a 12-hour overnight shift at the American Embassy, on the day of the kidnap.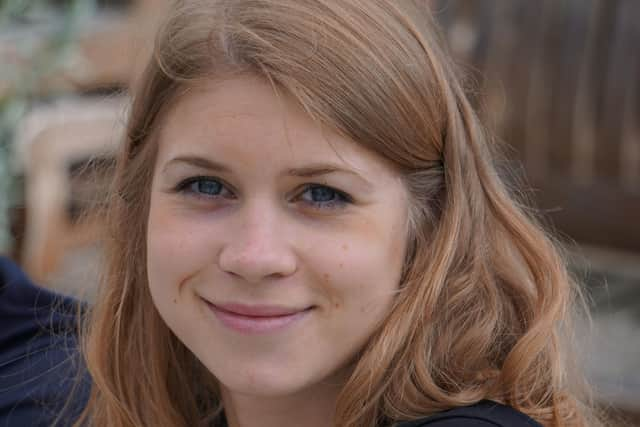 He allegedly exposed himself in a McDonald's restaurant in south London on February 28, just three days before the murder and had been accused of a similar crime in Swanley, Kent in 2015.
In 2002, colleagues reported him after he was caught with abusive pornography and he earned the nickname "the rapist" at work.
They were among members of Sarah's family in court as Lord Justice Fulford told Couzens he would never be released from jail.
"Sarah Everard was a wholly blameless victim of a grotesque series of offences," he said.
"She was simply walking home."
Lord Justice Fulford said what Sarah had to endure in the final hours of her life "would have been as bleak and as agonising as it is possible to imagine".
Ordering Couzens to serve a whole life term the judge took into account his "unique position" as a police officer.
He said: "Wayne Couzens, you kidnapped, raped and murdered Sarah Everard, having long planned a violent sexual assault on a yet-to-be-selected victim who you intended to coerce into your custody.
"You have irretrievably damaged the lives of Sarah Everard's family and friends, in the ways to which I have, at least in part, referred.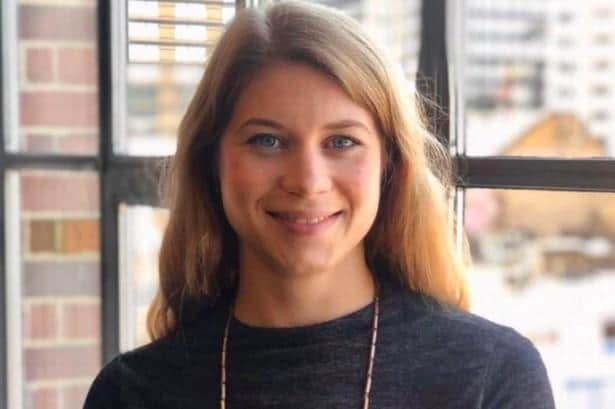 "Mrs Everard devastatingly referred to how the wider world has now lost its appeal for her and, I would add, no doubt for many others who cared for your victim, and Sarah Everard's sister referred to the inescapable reality of the many lives you have ruined.
"You have eroded the confidence that the public are entitled to have in the police forces of England and Wales.
"It is critical that every subject in this country can trust police officers when they encounter them and submit to their authority, which they are entitled to believe is being exercised in good faith.
"You have very considerably added to the sense of insecurity that many have living in our cities, perhaps particularly women, when travelling by themselves and especially at night.
"During the period before your arrest, there was never a moment when you gave the slightest indication of regret, following perhaps the realisation of the enormity of the dreadful crimes you had committed.
"Instead, you simultaneously attended to the inconsequential details of family life whilst grimly covering your tracks, with all the appearance of a man acting with quiet and unconcerned determination.
"The substantial CCTV footage and similar material does not give the slightest hint of someone in trauma, who has started to have second thoughts in the cold light of day about what they have done.
"Notwithstanding your guilty pleas, therefore, I have seen no evidence of genuine contrition on your part as opposed to evident self-pity and attempts by you to avoid or minimise the proper consequences of what you have done."
Jim Sturman, QC, defending, told the court: "He is filled with self-loathing and abject shame and so he should be. There is little mitigation in this case."
Sarah was abducted after she had spent an evening out with a friend.
She left a friend's home in the Clapham Junction area on March 3 at around 9pm for a walk of two and a half miles to her flat in Brixton.
Sarah was reported missing at 8.10pm on March 4 after she failed to meet her boyfriend as arranged.
CCTV caught Everard with Sarah next to his white Vauxhall Astra hire car, which was later tracked driving to Tilmanstone in Kent.
When police officers checked with Enterprise Car Hire they were horrified to find the man who had booked it out was Couzens.
Sarah's body was found 100 metres away from the piece of land owned by Couzens and his wife.
The Independent Office for Police Conduct (IOPC) has served 12 notices for allegations of misconduct to police officers investigating matters against Couzens before Sarah's murder.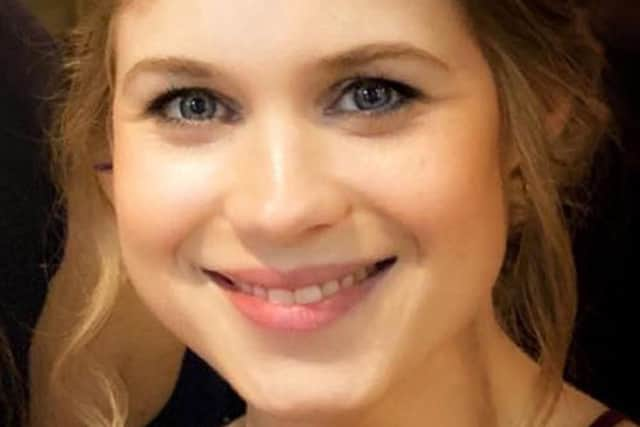 The matters relate to failed investigations into Couzens allegedly exposing himself in a McDonald's restaurant in south London on February 28, just three days before Sarah vanished, and a similar indecent exposure claim in Swanley, Kent in 2015.
Couzens joined the force in 2018, covering the Bromley area, after he was transferred from the Civil Nuclear Constabulary at Dungeness nuclear power station.
Mr Sturman added: "Nothing I say today is intended to minimise the horror of what the defendant did that night or after.
"He makes no excuse for his actions. He accepts he will receive and that he deserves severe punishment.
"No right-minded person reading these papers of hearing the statements of the Everard family yesterday could feel anything but revulsion."
The barrister added there was "little mitigation" and said the former officer deserved nothing less than a life sentence, but argued he should not die in prison.
He said Couzens did not attempt to "bamboozle" a jury or subject the Everard family to weeks of lies and additional pain through a trial.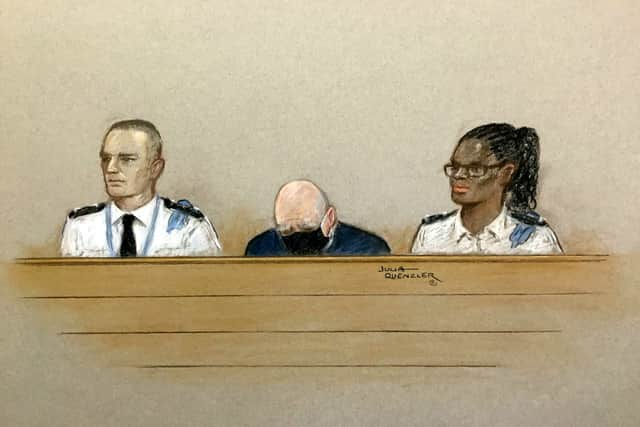 "While there is ample evidence he travelled from Kent to London with kidnap and rape in mind, there very little evidence he travelled there with murder in mind," said Mr Sturman.
Mr Sturman urged Lord Justice Fulford to impose "a finite but lengthy sentence" on his client, under which he would not be eligible for parole until his 80s.
"He is ashamed. What he has done is terrible," he said.
"He deserves a very lengthy finite term but he did all he could after he was arrested to to minimise the wicked harm that he did and in our respectful submission, that is a reason to draw back from what the prosecution invite you to do."
Mr Sturman added that there are 73 people in the country currently serving whole life terms and all of them had killed more than once.
Married to Ukrainian-British scientist Elena Couzens, he was a member of the Army Reserve, serving the 3rd battalion, the Princess of Wales' Royal Regiment, for two years from 2002.
Couzens, of Freemen's Way, Deal, admitted kidnap, rape and murder.