Sarah Everard: Vigil organisers challenge Met Police in High Court
Reclaim These Streets has brought a judicial review claim to the High Court, arguing that the Met Police breached the rights to freedom of speech and assembly when officers prevented them from organising a vigil to mourn Sarah Everard.
Watch more of our videos on Shots!
and live on Freeview channel 276
Visit Shots! now
The group was told that the gathering on March 13 2021, which was also intended to highlight the issue of violence against women and girls, was illegal under the lockdown rules.
Attendees risked £10,000 fines, and RTS said it was forced to withdraw from organising the event.
Officers' actions sparked anger and criticism but the force was subsequently cleared by the police watchdog, Her Majesty's Inspectorate of Constabulary (HMICFRS), who said the Met had "acted appropriately" in policing the vigil, in a report published in March 2021.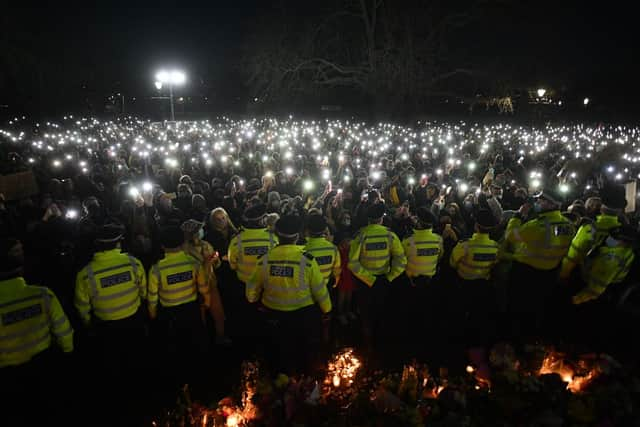 Now RTS has brought a judicial review claim, which is today being heard in the High Court, with lawyers arguing before Lord Justice Walby and Mr Justice Holgate in a two-day hearing.
Organisers are arguing that their rights to freedom of speech and assembly were breached when they were prevented from holding the vigil, under the Human Rights Act 1998.
Jessica Leigh, Anna Birley, Henna Shah and Jamie Klingler, represented by solicitors at Bindmans LLP, Tom Hickman QC, Adam Wagner and Pippa Woodrow, are also seeking "modest damages" which will go to a charity for violence against women, if successful.
It comes after a parliamentary group found a number of issues with the Met's policing of the event, in a report published in July 2021, including "not proportionate" use of force.
Titled 'Police Power and the Right to Peaceful Protest', the paper found the Met "did not take proper account of the right to protest… [and] did not engage productively with RTS".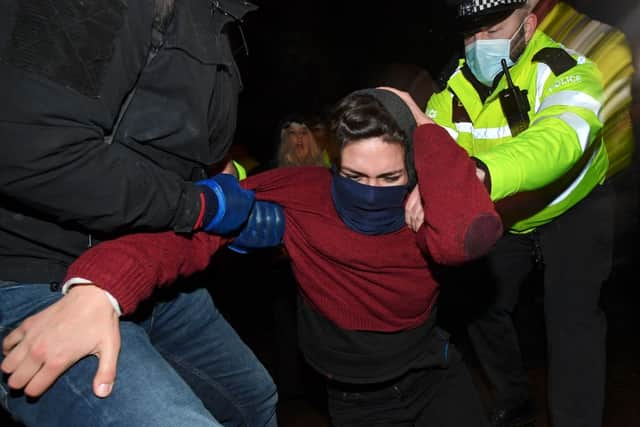 Judicial review application papers, published by Bindmans, claim: "The requirement that any interference with the rights to freedom of expression and freedom of assembly be 'in accordance with law' was not satisfied in this case."
But the Met Police, who are defending their policing of the vigil, say they do not believe their interpretation of the Covid rules was inaccurate, or that their approach was "unlawful".
Organiser Jamie Klingler set up a crowdfunding page seeking to raise £120,000 to pay for the legal costs of bringing the challenge, which has so far raised more than £44,000.
She wrote the vigil "was intended to allow women's voices - which are too often silenced - to be heard by politicians, policy makers and the police authorities through a collective expression of grief and anger at the fate of Ms Everard and of other women in our society.
"Above all, [it] was about collective physical presence of women coming together."
Speaking ahead of the hearing, organiser Anna Birley said: "When we organised the vigil, we never imagined we would end up in the High Court.
"We believed then, as we believe now, that we have a very clearly defined right to protest, and that if there was ever a reasonable excuse for exercising this right, it was last March when a young woman was abducted, raped and killed by a then serving police officer.
"At its heart, this case is about the police accepting their responsibility under human rights law to facilitate peaceful protest - rather than their consistent attempts to silence and threaten women.
"Women were robbed of their chance to come together in solidarity to mourn Sarah and to stand up to the epidemic of violence against women and girls. We hope that the ruling will help set an important precedent that protects our right to come together in protest and solidarity in the future."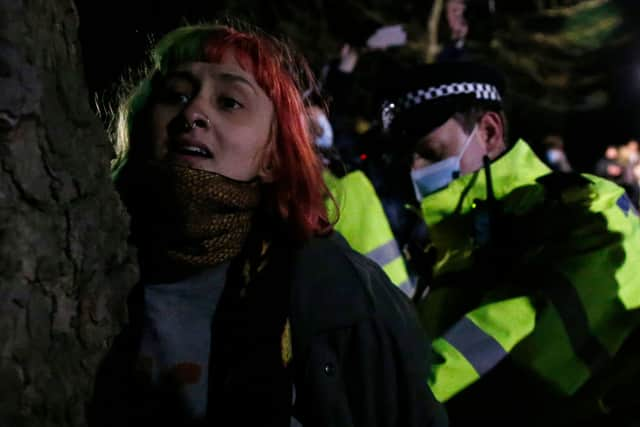 A Met spokesperson said: "The claim relates to discussions between the claimants and officers in the days prior to the proposed vigil about the impact of the restrictions imposed by the Health Protection Regulations.
"The Met was unable to give an advance assurance to the claimants that their involvement in organising the vigil would not put them at risk of enforcement action during, or subsequent to, that event.
"We do not believe our approach was founded on an inaccurate interpretation of the Regulations or that this constituted an unlawful interference with the claimants' rights.
"Throughout the pandemic, officers worked to balance the need to safeguard the public at large from Covid, with the rights of individuals protected by the Human Rights Act 1998.
"Policing of public order events is highly complex and is one of the most scrutinised areas of law enforcement. We believe we are world leaders in this area.
"We will comment further once the proceedings have concluded."
Ms Everard was kidnapped near Clapham Common while walking home towards Brixton on March 3, 2021.
Human remains were discovered a week later next to a defunct leisure and golf complex around 55 miles away near Ashford in Kent, with dental records confirming the body belonged to Ms Everard.
Her killing led to an outpouring of anger about violence against women and girls with campaigners organising a string of protests around the country.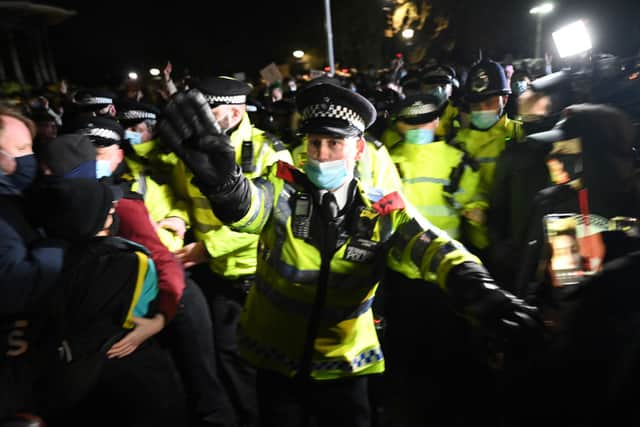 RTS said in a statement earlier this week ahead of its legal action: "The evidence in our case shows nonetheless that the Police failed to discharge the responsibilities they have in a democratic society in the context of Article 10 and 11 rights - to facilitate peaceful protest.
"Rather than starting from the premise that the vigil represented an important exercise of individual rights to freedom of expression and association and seeking to facilitate the lawful exercise of those rights, they adopted the stance that the proposed gathering was unlawful and that they should actively deter those organising it and attending it from doing so.
"We therefore ask the court to make a declaration that our rights under Article 10 and 11 of the HRA [Human Rights Act] were breached.
"If we succeed, this will set an important precedent - not only on policing during the pandemic, but also on the importance of the police not using high level decisions Parliament has made as reason to evade their human rights responsibilities."
Couzens served with the Met from 2018 until his guilty pleas in court and was attached to an armed unit responsible for guarding the London parliamentary estate and embassies.
His first posting was in a Safer Neighbourhood Team, before joining a response team covering Bromley, south east London, in February 2019.
The killer then moved to the Parliamentary and Diplomatic Protection Command last February where his primary role was to patrol diplomatic premises, mainly at embassies.
After his arrest, a review confirmed he passed vetting processes, Scotland Yard said. The checks confirmed there was nothing to indicate at the time that would have changed the vetting decision, the force added after an investigation.
An official inquiry into how Couzens was able to abduct, rape and murder Ms Everard will focus on whether any 'red flags' were missed and if colleagues knew about his behaviour, Home Secretary Priti Patel announced earlier this month.