The death of Baby P was a shocking child abuse case that deeply shocked the country.
The toddler tragically died on August 3 2007 in Tottenham, Haringey, at the house of his mother, Tracey Connelly.
According to the Parole Board, Tracey Connelly is no longer a public danger and is being considered for release.
The Government, however, has stated that it will appeal to this decision.
Here is the latest update on the shocking case of Baby P: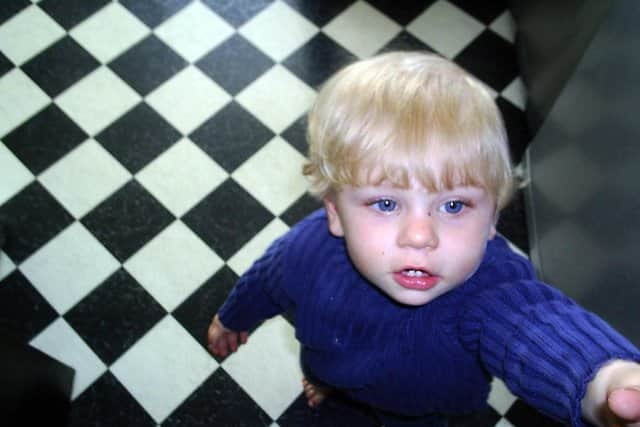 What happened to Baby P?
Peter Connelly, known as Baby P, was a toddler of 17 months, when he sadly died at his home in Tottenham.
He was on the at-risk register, and over eight months received a total of 60 home visits from police officers, social workers and health care professionals. Despite this, he still suffered, and sustained more than 50 injuries.
Over the eight-month period in which professionals "missed any signs" of abuse, he suffered a broken back, a ripped ear, mutilated fingertips, a fractured shinbone, tooth knocked out, and cuts on his neck.
There were signs that he had been choked repeatedly until he had turned blue, and his post-mortem also revealed that he had swallowed a tooth as a result of being punched in the face.
Who is Tracey Connelly?
Tracey Connelly, 40, was jailed in 2009 for causing or allowing the death of son Peter at their home on August 3 in 2007.
This resulted in her being imprisoned for the intention of protecting the public, for a minimum of five years.
Her son Peter was born on March 1 2006. Connelly had met Peter's father at just 16, and he was born, but after three months . When Peter was three months old, his father left the family home.
Connelly met her new partner, Steven Barker, soon after the split and they moved in together. The abuse started in December 2006, as a GP noticed that bruises had appeared on Peter's face and chest.
As a result, Connelly was arrested and Peter was put into the care of a family friend. This was only temporary however as he was back with his mother by January 2007.
The abuse continued as Peter was admitted to hospital on two occasions over the next few months, after he suffered more bruising and swelling on the side of his head.
On August 3 2007, Connelly called an ambulance as Peter was found lying in his cot, blue and unresponsive.
Potential release and backlash
After the Parole Board revealed that it is satisfied that Connelly is now suitable for release - there has been major backlash from the public, and government officials.
Even members of her own family believe that it is the wrong decision.
Baby P's Grandmother, Mary O'Connor, 72, who has cancer, told the Sun that her dying wish is for her evil daughter to stay in prison.
This comes as a result of the Parole Board ruling that her daughter, Connelly is no longer a danger to the public, and could be released.
During the trial, the judge said Connelly was "manipulating and calculating" for all that she did, which resulted in the death of her own child.
Her own mother, Mary O'Connor said: "She won't have changed. To let her out for what she did? You have to be joking. She needs to be in jail for life, she shouldn't be out."
Within two hours of the announcement being made, justice secretary Dominic Raab, announced that the government will be appealing the decision.
What did the Parole Board say?
A spokesperson for the Parole Board said: "We can confirm that a panel of the Parole Board has directed the release of Tracey Connolly following an oral hearing.
"Parole Board decisions are solely focused on what risk a prisoner could represent to the public if released and whether that risk is manageable in the community.
"Parole reviews are undertaken thoroughly and with extreme care. Protecting the public is our number one priority."