The killer of schoolteacher Sabina Nessa has been sentenced to at least 36 years' imprisonment for battering and strangling her to death in a "pre-meditated sexually motivated murder".
Koci Selamaj, 36, from Eastbourne, East Sussex, admitted killing Ms Nessa as she walked through Cator Park in Greenwich, on her way to meet a friend on September 17, 2021.
The 28-year-old was making the five-minute journey from her flat in Kidbrooke Village to the Depot Bar, but never arrived.
Her body was found nearly 24 hours later, covered with grass near a community centre in the park.
She was hit an estimated 34 times with a metal triangle that Selamaj chose to use after buying a rolling pin from Sainsbury's, before finally strangling her to death.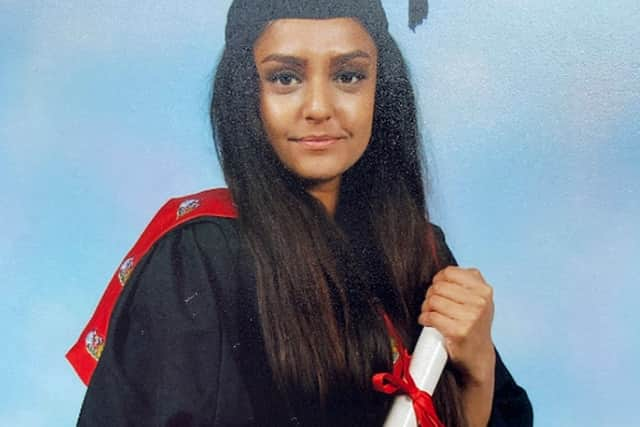 The ex-Domino's delivery driver didn't know Ms Nessa and had never visited Kidbrooke before, with the prosecution describing the attack as "a premeditated and predatory attack on a stranger".
Her callous killer murdered her just weeks after his wife left him due to his domestic abuse, including "throttling" her at least three times.
Petrol station worker Selamaj pleaded guilty to the "cowardly and evil" attack on the 28-year-old primary school teacher in Kidbrooke, south east London.
Selamaj had previously accepted responsibility for her death while denying murder - but changed this to a guilty plea in February.
Mr Justice Sweeney today sentenced Selamaj to life imprisonment - with a minimum of 36 years - at a hearing at the Old Bailey.
And he slammed the "predatory" killer as cowardly for refusing to attend the hearing or appear via video link.
The judge said: "Yesterday the defendant refused to leave the prison to attend court or to attend from the prison via video link.
"However cowardly those refusals may be, I have no power to force him to attend.
"It may be that he will never be released.
"Sabina's was a life that mattered, a life that did not deserve to be taken in such a heinous and cowardly way.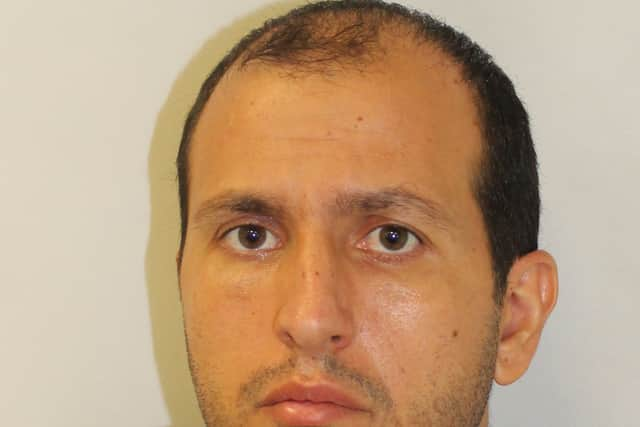 "She had every right, as her family say, to be walking through the park all glammed up and going to enjoy herself after a long week of work.
"She died in a way that no one should. It is not suggested by him that he has any remorse for what he did to Sabina Nessa."
Mr Justice Sweeney added that Selamaj has "selected Sabina Nessa as she was an attractive young woman on her own".
"She tried to defend herself but he hit her some 34 times with an emergency triangle," he told the court.
"I have no doubt he gained considerable pleasure from what he did therefore it this was a particularly serious murder."
Detectives said Selamaj had booked a £300-£400 hotel room, five minutes from where he lived, at The Grand Hotel where his wife worked.
Staff at the hotel raised the alarm with police, phoning 101, when he booked the room.
Police said officers did not attend at the time, as there was no immediate cause for "any great concern" and defended their actions, saying: "Police can't go to everything."
His wife told police she had left him "weeks before" due to at least three incidents of domestic violence.
Det Ch Insp Neil John said: "She revealed that there was domestic violence in that relationship.
"Part of that domestic violence had involved up to three occasions where she was throttled at the neck."
Police said one of the biggest gaps in their knowledge was Selamaj picking Kidbrooke when it appeared he had never been there before, which had "frustrated the family deeply".
The car he used had never even gone to London, officers said.
Forensic evidence also discovered Ms Nessa's blood on Selamaj's trainers, a pair of black Sketchers.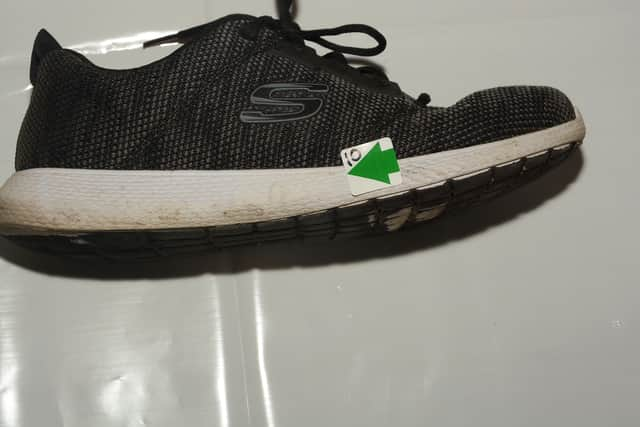 Using ANPR cameras, officers were able to track Selamaj's return to Eastbourne via Kent, and the murder weapon was found in the Teise River in Kent, but no forensic evidence could be retrieved.
Det Sgt Mark Johnson said: "When he was cautioned, he said, 'what would happen if I open up now'. That is the only thing that he has said to the police all throughout the investigation."
Outlining the case, Det Ch Insp John described the killing as "shocking and harrowing" and said grainy black and white imagery captured the incident.
He said cameras in the park showed Selamaj entered 22 minutes earlier and was "skulking in the shadows".
Ms Nessa then crossed paths with Selamaj, who ran after her before attacking her with a red warning triangle, hitting her 34 times and knocking her unconscious, before manhandling her out of sight.
The officer added that Ms Nessa's underwear was missing and her dress was pulled up, exposing her bra.
He described the killing as a "pre-meditated sexually motivated murder".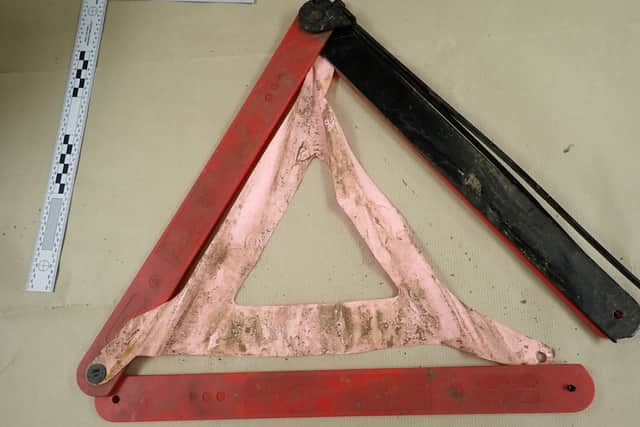 Paying tribute to Ms Nessa, the officers said: "Sabina was just 28 years old when her life was cruelly taken away.
"She was a sister, daughter, aunt. She was a teacher loved by her pupils and a friend to many. Her family described her as fun, determined and kind."
Of Selamaj, Det Ch Insp Neil John said: "He is an evil coward who cruelly took away the bright future of a young woman and has never given any explanation for his actions.
"We are pleased he will now spend the majority of his life in prison, unable to cause this kind of pain and heartache to any other families."
He added: "We also know that thankfully, cases like this are incredibly rare.
"Women and girls have the right to feel safe at any time, day or night, in public or at home. Sabina had every right to feel safe walking through Cator Park.
"It is for her, and for all those who have lost their lives at the hands of violent offenders, that we will continue our relentless effort to identify those who carry out these crimes and bring them to justice."
"Everyone kept saying to us she was in the wrong place at the wrong time. But she wasn't, she had every right to be walking down that path, all glammed up and going to enjoy herself after a long week of work.
"She had the right to feel safe."