Hotel staff called the police on Sabina Nessa's twisted killer Koci Selamaj just hours before he murdered her, but officers did not attend "as there was no great cause for concern".
Detectives have defended officers who did not attend the 101 call from hotel staff when Selamaj booked the room, saying they "did the right thing".
Selamaj, of Eastbourne, East Sussex, admitted killing Ms Nessa as she walked through Cator Park in Greenwich, on her way to meet a friend on September 17, 2021.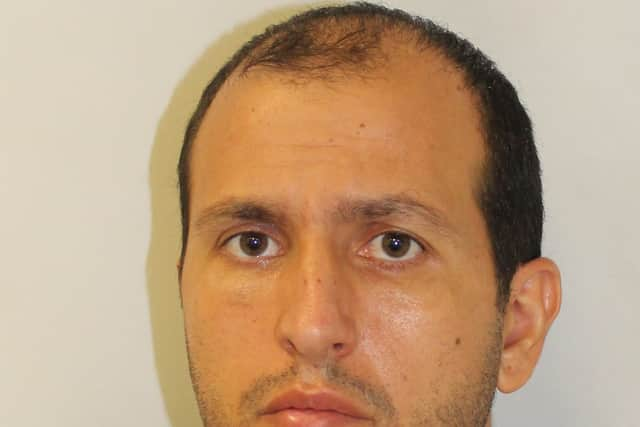 The callous killer murdered her just weeks after his wife left him due to his domestic abuse, including "throttling" her at least three times.
He had booked a £300-400 pound hotel room, five minutes from where he lived in Eastbourne, Sussex, at The Grand Hotel.
Now police have admitted hotel staff raised the alarm about his behaviour hours before the murder took place - but defended their actions in not attending the call.
Det Sgt Mark Johnson said: "A member of the hotel staff called 101.
"They were a bit uneasy about him.
"They knew he lived close by so there was something not quite right about him."
And Det Ch Insp Neil John added: "The hotel staff was uncomfortable with his demeanour.
"He was questioning and querying why they wanted him to pay now.
"Police can't go to everything.
"The police operator did the right thing as in that moment there was no cause for any great concern.
"The operator informed the staff that the call had been reported, and if there was more cause for concern to call the police back and they would reassess."
Petrol station worker Selamaj had pleaded guilty to the "cowardly and evil" attack on the 28-year-old primary school teacher in Kidbrooke, south east London.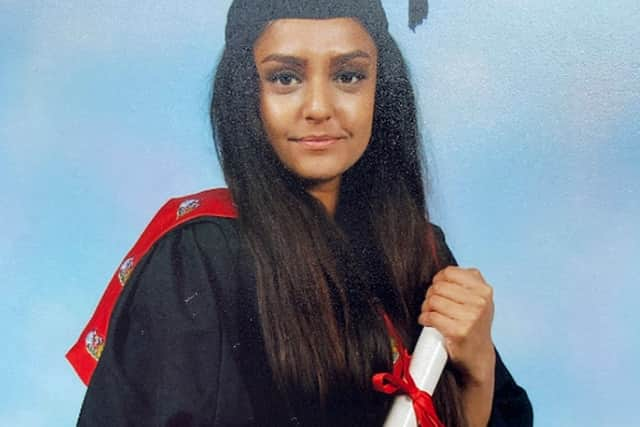 The Albanian national had never even visited the suburb where she lived before that night.
Selamaj had previously accepted responsibility for her death while denying murder - but changed this to a guilty plea in February.
Mr Justice Sweeney today sentenced Selamaj, who is an Albanian national, to life with a minimum of 36 years' imprisonment at a hearing at the Old Bailey.
Speaking in court, he said Selamaj has "selected Sabina Nessa as she was an attractive young woman on her own".
"She tried to defend herself but he hit her some 34 times with an emergency triangle," he told the court.
"I have no doubt he gained considerable pleasure from what he did therefore it this was a particularly serious murder."
Sabina's sisters Jebina Islam and Sadia Nessa told the court: "Our sister Sabina Nessa was more than just a sister, a daughter, teacher - she was a life that mattered. A life that did not deserve to be taken in such a heinous and cowardly way.
"Everyone kept saying to us she was in the wrong place at the wrong time. But she wasn't, she had every right to be walking down that path, all glammed up and going to enjoy herself after a long week of work.
"She had the right to feel safe."
They continued: "You snatched her from us without a second thought. We will never forget the pain in our parents' eyes when they heard their daughter's body was found dead.
"How do we continue with life? Days are going past but knowing our sister will never walk through our mums' front door again. We lay awake thinking did this really happen to us."
"Our family will never forget what you did, but we will not let you take anymore from us."