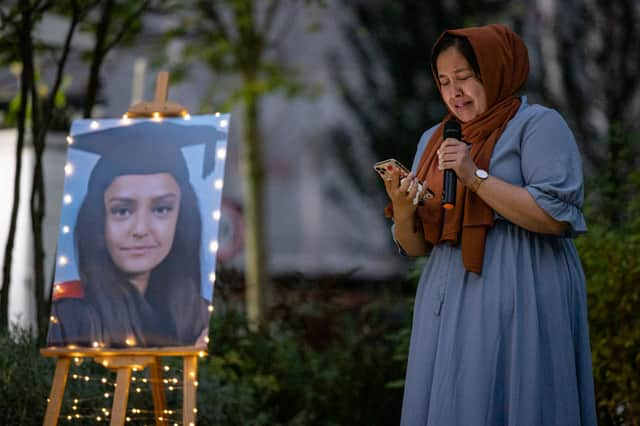 A memorial is being organised to celebrate the 29th birthday of teacher Sabina Nessa who was killed in Kidbrooke last month.
She had been reportedly walking to meet a first date at the nearby Depot Bar, in Peglar Square, at around 8.30pm the evening before but never arrived.
Jebina Islam, Sabina's sister, is organising a birthday memorial for her sibling at 1pm on Saturday October 23, in Cator Park South, Kidbrooke.
In a Twitter post she wrote: "A celebration for our beloved sister Sabina Nessa.
"You are all welcome to join us to celebrate her 29th birthday to remember our beautiful and amazing sister."
She said: "We have lost an amazing, caring, beautiful sister, who left this world far too early.
"Sabina loved her family. Words cannot describe how we are feeling, this feels like we are stuck in a bad dream and can't get out of it – our world is shattered, we are simply lost for words.
"No family should go through what we are going through."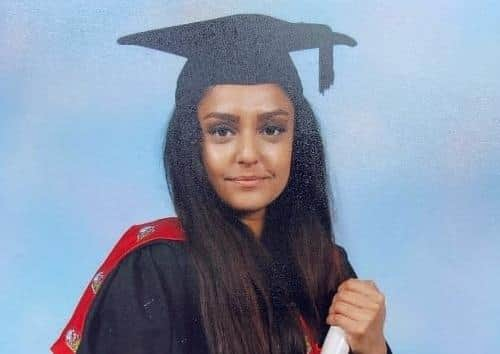 A spokesperson for the Reclaim the Streets told LondonWorld: "We are angry and heartbroken about the death of Sabina Nessa.
"There is an epidemic of violence unfolding in front of our eyes and all we are getting from the Government are empty words and reports.
"The Government is fully aware of what is needed because countless frontline charities have been repeating it for years.
"We need a reformed criminal justice system that does not let women down – especially women of colour.
"Misogyny should be a hate crime.
"Rapes should no longer go unprosecuted and unpunished. Women should be able to walk into a police station confident that they will be believed and taken seriously.
"It is our responsibility, the public and the media's, to keep up the pressure for change until we don't have to mourn any more women taken by male violence.
"We need to stop putting the burden of staying safe on women. This is not a women's issue, it is everyone's responsibility."
Sabina studied at the University of Bedfordshire, and had been a teacher at Rushey Green primary school, in Lewisham, for a year.
Headteacher Lisa Williams said: "We are devastated by Sabina's tragic death.
"She was kind, caring and absolutely dedicated to her pupils.
"She had so much life ahead of her and so much more to give and her loss is desperately sad."