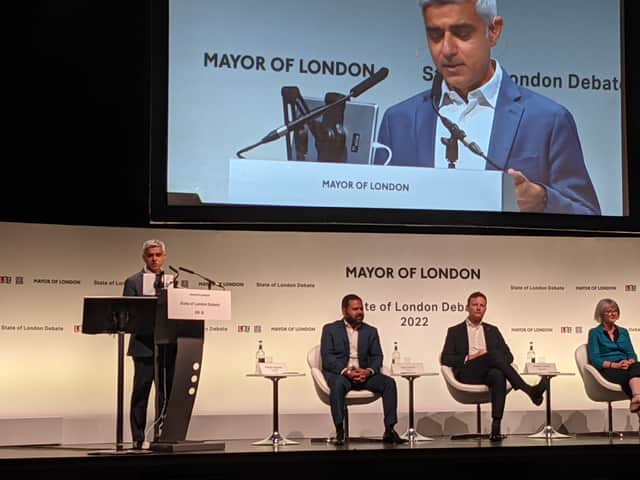 Speaking at the State of London debate, hosted by LBC's James O'Brien, Sadiq Khan said: "I welcome this decision from the police inspectorate.
"Because I've been calling for some time for systemic and cultural changes in our police service in the face of opposition from Priti Patel and Boris Johnson.
"That's one of the reasons why we have an action plan to win back trust and confidence from Londoners.
"Particularly making sure that we're more accountable to our communities.
"That's why I asked the police inspectorate to look into the shortcomings of the Stephen Port investigation, where four gay men were murdered.
"That's why ultimately I lost confidence in commissioner Cressida Dick because of her failure to address these issues and win back the trust and confidence of Londoners.
"We need the next commissioner to get it and the next commissioner to be a reforming commissioner to win back the trust and confidence of those Londoners and communities where we lost it."
The force, which is the largest policing unit in the country, has seen public faith fall to new lows over the past year.
The HMICFRS is reported to have said: "We can confirm that we are now monitoring the Metropolitan Police Service through our Engage process, which provides additional scrutiny and support to help it make improvements."
"It's understood the Engage process is authorised when a police force is "not responding to a cause of concern, or if it is not succeeding in managing, mitigating or eradicating the cause of concern".