According to a 2021 report nearly half of London's 300 youth centres have closed down and last year analysis by YMCA England found that Britain has cut money for youth services by almost £1bn in the last decade.
City Hall says it has invested in several local partnership programmes and is supporting dedicated neighbourhood police officers to help tackle youth violence.
But teenage violence continues to be a colossal issue in London, with two teenagers losing their lives within a seven hour period last Friday May 5.
So far this year a total of five teenagers have allegedly been murdered in London.
These are the names and faces of every young person killed in the capital in 2023 so far.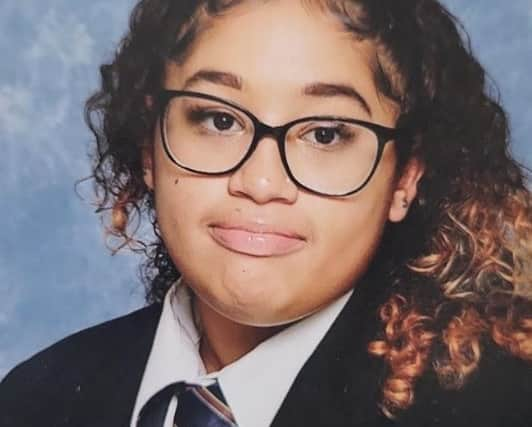 Tiffany Regis, 15
The fire broke out in the late afternoon on April 6, with the Met Police called at around 5.30pm.
A post-mortem examination was held and formal identification took place at East Ham Mortuary on April 8. Police said the identification was not conclusive, but they believe that Tiffany Regis died in the fire.
The fire is being treated as arson and an investigation has been launched. A 16-year-old male was arrested on April 6 on suspicion of murder. He was released on bail until a date in early May, pending further enquiries.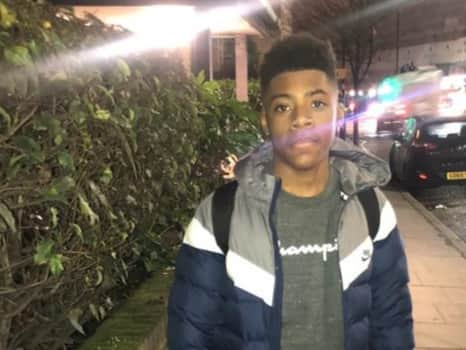 Chima Osuji, 17
Police were called to Longshaw Road in Chingford, at about 9.20pm on Easter Monday to reports of a stabbing.
Despite the efforts of members of the public and emergency services, who provided first aid, Chima died at the scene.
Three teenage boys were arrested. Two 16-year-old boys were charged with murder on April 14.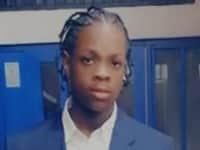 Tyler McDermott, 17
He was taken to hospital but died of his injuries on the afternoon of April 14.
Six men were charged with murder between April 16 and 23: Tyrese Barnett, 19, of no fixed address; Leo Reid, 19, of Tulse Hill; Tyrese Matthews, 20, of Black Prince Road; Damaris McBeth, 19, of Lucern Close, Hammond Street, Cheshunt; Rhys Antwi, 19, of Prentis Road; and Alfred Coker, 20, of Bowen Drive.
Renell Charles, 16
The attack happened at around 4.09pm on May 5 as he was leaving school. He was pronounced dead at the scene at 4.39pm.
A 16-year-old boy has been charged with his murder.
In a statement, a Met spokesperson said Renell lived locally and that his family were being supported by specially trained officers.
Headteacher Sam Jones said the attack marked the "darkest of days" for the school community.
"A Kelmscott student was tragically killed in a senseless knife attack," he said.
"Kelmscott is a large and tight-knit family and this loss will be felt for a long time to come. I know we will come together as a community and support one another through this."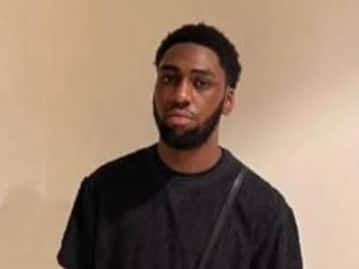 Wazabakana Elanda Jordan Kukabu, 18
Police were called at 11:47 pm on Friday to reports of men armed with machetes near to Dagenham Heathway tube station.
They found Jordan suffering from stab injuries. Despite the efforts of emergency services, he sadly died at the scene.
A post-mortem examination was held on Sunday May 7 and gave a cause of death as a single stab wound to the chest.
A second man, aged 20, was taken to hospital with a stab injury. His condition has been assessed as non life-threatening.
A 20-year-old man, who was arrested on suspicion of murder, has been released with no further action. But the same man was also arrested on suspicion of violent disorder and has been released on bail for this offence.
His death came just less than 12 hours after 16-year-old student Renell Charles was stabbed outside the school where he was a pupil.
The Met Police
A spokesperson for the Metropolitan police said: "Each and every homicide is devastating – these victims are not just statistics and not just numbers. They all have families, and they all should have had their lives ahead of them.
"Tackling violence is front and centre of our focus. Officers see first-hand how violent crime destroys the lives of victims and their families. This is exactly what motivates officers to remain dedicated to stopping these crimes from happening in the first place.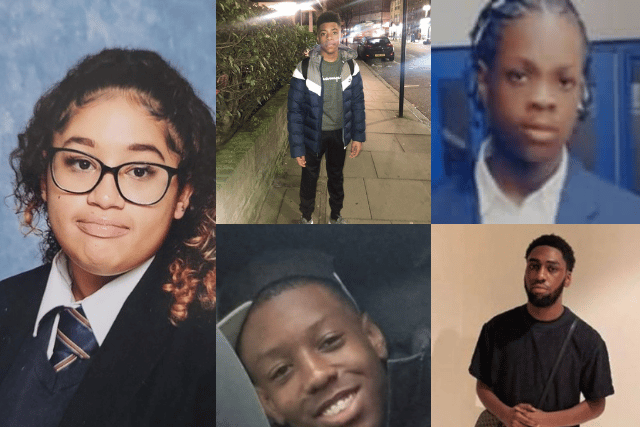 "Officers have been deploying into known hotspot locations where violence takes place, using innovative tactics and high visibility patrols to keep communities safe. They have also been focussing on prevention and diversion, to help young people turn away from a life of crime.
"There are also bespoke operations taking place across London, tailored to the local concerns of the community. In response to the high level of teen homicides last year, the Met's Violent Crime Taskforce launched Operation Denali where officers carry out a range of proactive activity in Croydon, Haringey, Greenwich and Newham – areas identified as having high volumes of serious youth violence.
"We will not stop using all the tactics available to us to keep our young people safe, while also working with partners to target the root causes of these devastating crimes."