Writers including Monica Ali, Nigella Lawson and Julian Barnes will gather this week in an event to celebrate author Salman Rushdie, two months after his attack.
Other writers taking part include Mona Arshi, Melvyn Bragg, Mariella Frostrup, Meena Kandasamy, Hanif Kureishi, Kathy Lette, Pauline Melville, Margie Orford, Philippe Sands, Burhan Sönmez and Alan Yentob.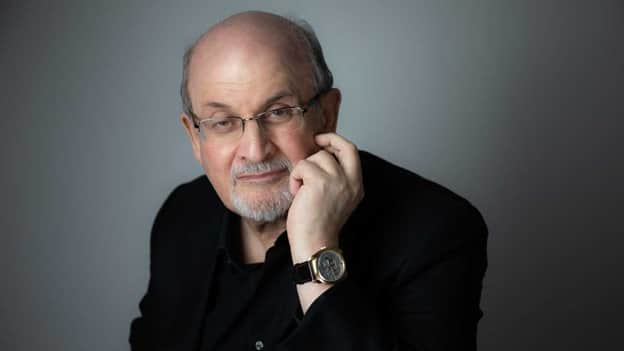 The event takes place two months after the Satanic Verse writer's attack in New York.
Sir Salman, 75, was stabbed in the neck and torso shortly before giving a lecture at the Chautauqua Institution on August 12.
He was hospitalised with "life changing" injuries after the attack, which he is recovering from.
Hadi Matar, 24, was accused of stabbing him at least 10 times in the face, neck and abdomen. The New Jersey resident is being charged with second-degree assault and second-degree attempted murder. He pleaded not guilty to attempted murder.
Sir Salman published his famous and controversial novel The Satanic Verses in 1988, sparking outrage among some Muslims, who considered its content to be blasphemous.
The book's release prompted Iran's late leader Ayatollah Khomeini to issue a fatwa calling for the writer's death.
The British Library's event is being held to celebrate the writer's "strength and dedication as a writer, activist, and a champion of free expression".
It has been organised by English PEN, PEN International, Index on Censorship, ARTICLE 19, Humanists UK, and Rushdie's publisher Penguin Random House UK.
A similar event was held in New York a week after his attack.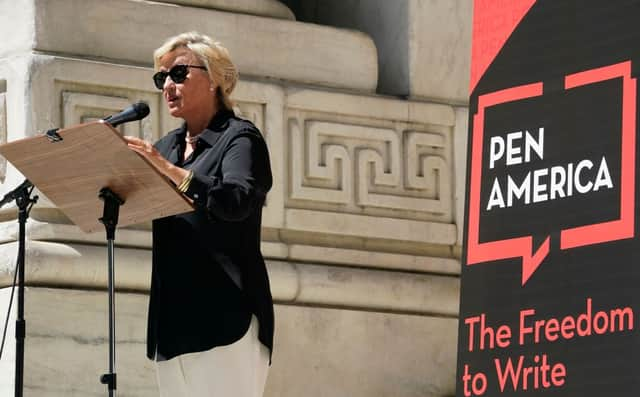 At the event titled, Stand With Salman: Defend the Freedom to Write, a number of literary figures read from his works on the steps of New York's public library to show solidarity with the novelist.
Tina Brown, Paul Auster, Kiran Desai, Andrea Elliott, Hari Kunzru and Gay Talese were amongst those taking part.
In person tickets for the British Library event are sold out but there are still free spaces to book for the virtual livestream.