Five police officers were seriously injured and 12 people were arrested during demonstrations outside the Iranian embassy in London on Sunday.
Amini was arrested and allegedly tortured for wearing her hijab too loosely in the capital of Tehran.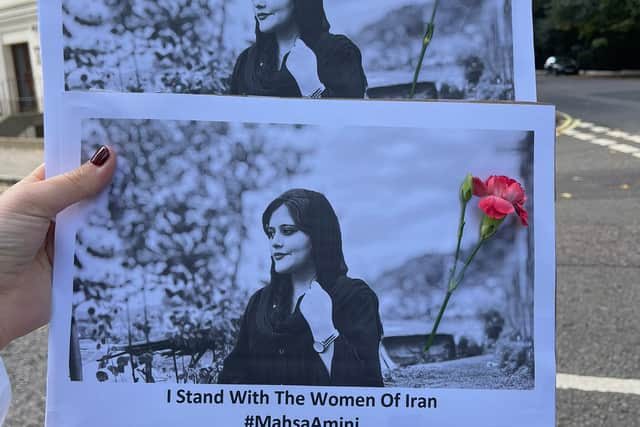 The protest started outside the embassy on Sunday, September 25, before moving to Marble Arch and then to Maida Vale where the Islamic Centre of England was targeted.
Crowds chanted 'Death to the Islamic Republic' and waved Iran's former national flag from before 1979.
Several hundred people also gathered in Trafalgar Square for a demonstration on Saturday, September 24, and protests have been seen worldwide from Tehran to Paris and New York.
Scotland Yard said masonry, bottles and other projectiles were thrown and a number of police were injured.
At least five officers were in hospital with injuries including broken bones, the force said, while 12 people have been arrested on suspicion of violent disorder.
The Met Police have put a Section 35 dispersal order in place in the area for the next 48 hours.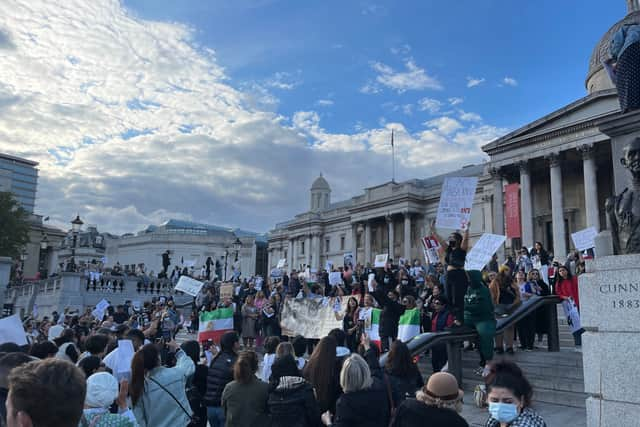 Commander Karen Findlay said: "We respect the right of people to protest peacefully and always work with organisers to make that possible, but we will not tolerate unprovoked attacks on our officers as we have seen today or protests that leave other communities feeling unsafe.
"We have officers in hospital tonight because they were attacked in what was a significant outbreak of violent disorder. We will make sure they get the support they need.
"We have already made a number of arrests, but we know there are people who were not caught tonight who committed serious offences."
She added: "In the coming days, we will be using all the tools at our disposal – including CCTV and other footage – to identify those people and bring them to justice."
The Mayor of London, Sadiq Khan, said: "The scenes that took place last night were completely unacceptable. The selfish minority who attempted to hijack a peaceful protest must be brought to justice.
"The right to protest is a cornerstone of our democracy, but violence and attacks on our police and communities will never be tolerated.
"I am in close contact with the Met Commissioner and the police have my full support in pursuing those behind the disorder."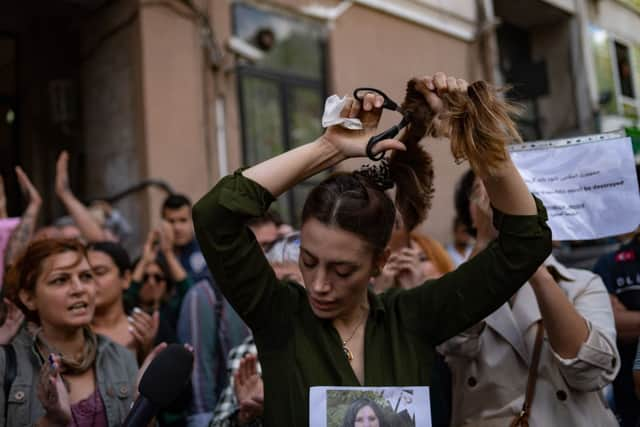 He continued: "On behalf of all Londoners, I wish all the officers injured a swift recovery and urge anyone with information on those involved to call the police on 101 or Crimestoppers anonymously."
Hundreds of protests have erupted across the world after Amini's death on September 16, with protesters calling for an end to Iran's totalitarian rule.
So far, at least 41 people worldwide have died because of the protests, although the figure is expected to be much higher.