A protest is being held in London following the death of a 22-year-old woman who was killed in Iran after breaking the country's strict Islamic dress code.
Mahsa Amini was arrested by Iran's morality police on September 13, in Tehran, for wearing her hijab too loosely.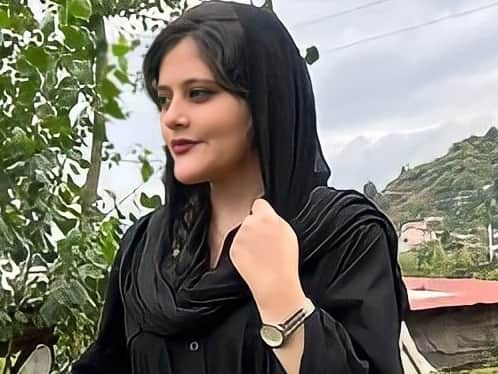 According to witnesses, she was beaten while inside a police van that took her to a detention centre.
She collapsed at a police station and died three days later in hospital on Friday, September 16.
Her death has sparked protests across Iran.
On social media, women can be seen tearing off their mandatory headscarves and throwing their hijabs into a bonfire.
Women are also posting videos of themselves cutting their hair in defiance.
A demonstration in London will be held outside Big Ben in Westminster at 5pm on Thursday, September 22.
Iran requires women to wear the headscarf in a way that completely covers their hair when in public.
Only Afghanistan under Taliban rule now actively enforces a similar law.
The police deny Ms Amini was mistreated and say she died of a heart attack.
But Ms Amini's family says she had no history of heart trouble and that they were prevented from seeing her body before she was buried.
The United Nations condemned the violent response of the Iranian police forces and have called for an investigation into the death in custody.
"Mahsa Amini's tragic death and allegations of torture and ill-treatment must be promptly, impartially and effectively investigated by an independent competent authority, that ensures, in particular, that her family has access to justice and truth," said Acting UN Human Rights Chief Nada Al-Nashif.