The idea that politics and sport somehow exist in separate bubbles, well, is nonsense. They're inseparable.
And as the Lionesses lifted aloft the Euro 2022 trophy at Wembley, Whitehall officials were wondering how they could capitalise on the feelgood factor.
Then came the government announcement – grassroots football facilities will be named after the England heroes that gave the country its first taste of silverware since 1966.
A nice touch, but this team deserves so much more.
While the tribute came as part of a pledge to invest in the foundations of the sport, the women's game needs to move beyond platitudes.
It needs investment; it needs marketing; it needs exposure; it needs bigger crowds – it needs to be taken seriously.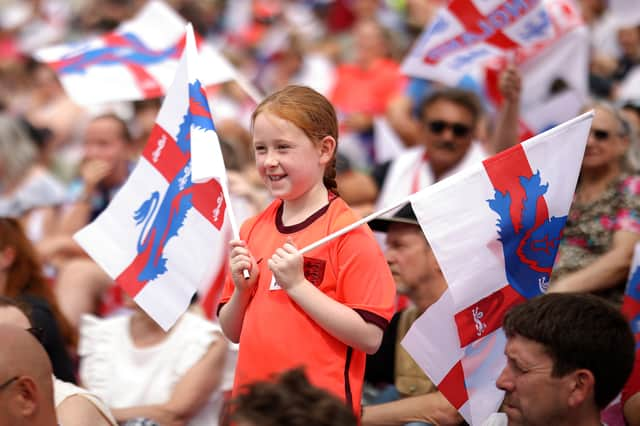 The scale of the moment, and how it has roused such a spirit of togetherness – all too rare right now – spell out why.
For 50 years, women across the country were banned from playing organised football.
During the men's 1966 triumph, they couldn't even kick a ball in anger.
Five years later the ban was lifted, but it wasn't until 2018 that the game became fully professional.
Yet today, our national team are European champions. Talk about making up for lost time.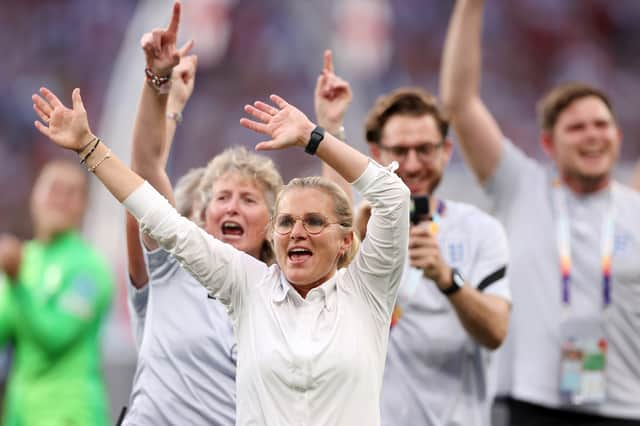 This history of struggle is important. It illustrates the challenges the game has faced, and overcome.
It has taken this crowning moment of success at the very top, to show that the bottom needs and deserves more support.
Grassroots clubs need to create more teams to raise standards, and girls need to know where they can play.
More local facilities need to be built, and schools need to make participation a priority.
The government needs to make the sport more accessible, and pathways to the top teams need to be strengthened, to create and sustain the next generation.
Then, in the Women's Super League, people must put their money where their mouth is.
Sponsors need to invest in the brand, fans need to pay for tickets.
That's the easy part – saying the game's got to develop, while we all still feel a bit giddy.
But over the coming weeks and months, as the face paint rubs off and the flags are taken down, it's over to the people with power and money to make change.
Let's hope Gabby Logan's right – "it's only just begun".