The 24-year-old catapulted herself into national stardom after bagging the deciding goal that gave the country its first taste of silverware since 1966.
The Manchester City forward struck the winner at Wembley, where as a child she used to take the 92 bus to buy programmes for the FA Cup final.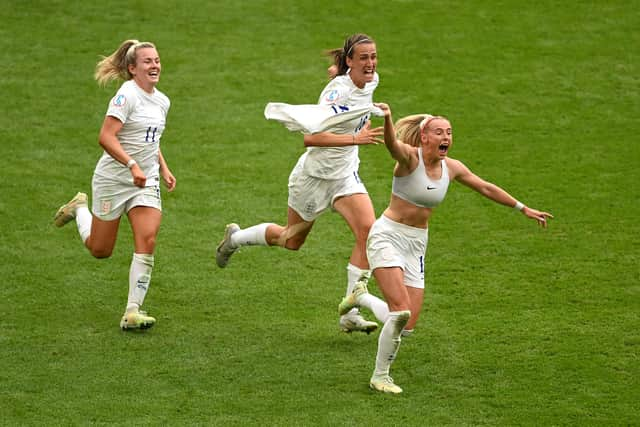 Kelly grew up in Hanwell, Ealing, alongside six siblings – and now the local council wants to mark the Elthorne Park pupil's Wembley heroics by honouring her with the freedom of the borough.
Cllr Deirdre Costigan, deputy leader of Ealing Council, said the area was "so proud" of one of its own.
"We would like to offer Chloe freedom of the borough for her amazing achievements and I will be recommending this happens as soon as possible," Cllr Costigan said.
"History has been made and we want to see many more young people achieve sporting greatness like Chloe."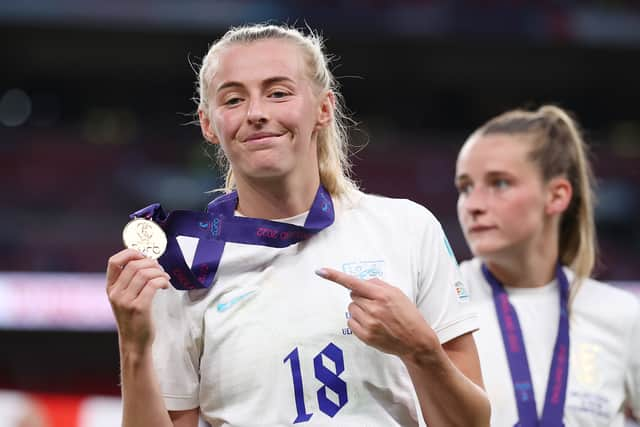 From injury heartbreak … to national hero
In May 2021, Kelly suffered a serious knee injury that forced her out of action for nearly a year. She made her return only in April.
After battling against the odds to become England's trophy-winner, Kelly told the BBC: "Thank you to everyone who played part in my rehab, because I always believed I could be here, but to score the winner … wow.
"These girls are special, the manager is special and what a special group of staff. This is amazing.
"All my family are in the crowd. My mum, all my brothers, my sister, all my nephews, everyone. I just want to celebrate."
What is freedom of the borough?
The tradition is the highest award that a council can bestow.
According to Section 249(5) of the Local Government Act 1972, a borough or city council can grant the status to "persons of distinction and persons who have, in the opinion of the council, rendered eminent services to the city or borough".
The award dates back to the Middle Ages when recipients had commercial privileges and a route into a position of power in a town or city.
Nowadays, the award is purely honorary and does not grant any additional legal rights or responsibilities.
England's 2-1 win over Germany at Wembley on Sunday, in front of nearly 90,000 fans, was the women's side's first ever major championship.
The whole team, including manager Sarina Wiegman, is set to be awarded the freedom of the City of London following the Euro 2022 victory.
Arsenal midfielder Bukayo Saka was granted the freedom of Ealing earlier this year, after helping England to the final of Euro 2020.