Tottenham boss Antonio Conte defended his bold tactics of calling out his players in interviews, saying that this would only "destabilise not good men".
In a fiery press conference, the Italian hit back at reporters who asked if his tactics might destabilise the squad.
And the former Premier League winner wouldn't be drawn on whether he might leave before the end of the season.
Speaking to the press ahead of the Leeds clash, all Conte would say is that he would "guarantee the best commitment that I can give" but added that "football is very strange".
And he said he would always speak the truth, instead of lying, saying that "with the truth you grow".
LondonWorld brings you everything Conte said in the fiery press conference - which the club kept embargoed until 10.30pm on Friday night.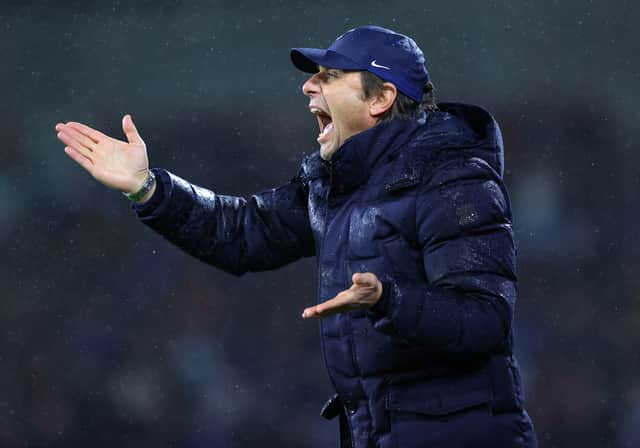 Can you promise Tottenham fans that you won't leave the club this season?
Antonio Conte: I think that at this moment I guarantee the best commitment that I can give for this club, and I have another year of contract, but you know very well that football is very strange.
You can have a three or four years contract and then the club can decide to sack you or sometimes someone can decide to go away.
Football is very strange, I think that now the most important thing is that I'm enjoying my time in football with this club and I think that we are working very well.
I think that we are starting to get something important for the club and this is the most important thing because I always say that when I arrive at a club I want to leave the club in a much better condition.
This has happened in every club I have worked in, and for sure it will be the same for this club.
If you ask me in four months, one year, two years, three years time, now it's very difficult to answer your question at the moment but I'm working to improve the club in every aspect and I'd like to have great satisfaction with this club.
But you know that football changes quickly but I'm totally committed to Tottenham and I have a good relationship with the club and especially with Daniel.
He knows my thoughts very well and this is the most important thing for me.
He wanted me to be here and for this reason, I always say thank you to him for this opportunity.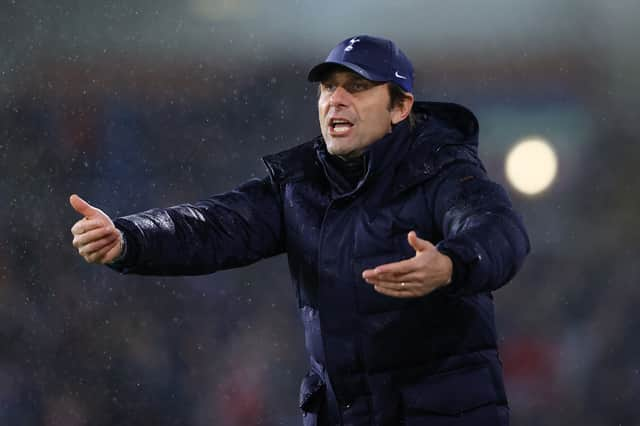 When you speak to with emotions are you not worried it might destabilise your players?
Antonio Conte: Why because I say the truth? Because you tell the truth? You destabilise?
I think that in my opinion, my idea, my education and my family tell me that with the truth you grow.
With the lies you destabilise people. I think that it's the opposite of what you said and with the truth you grow.
I will not destabilise the club or the players, if I destabilise someone it means they are not good men and that is not a good club.
I want a strong club, strong man, strong players and the truth is the only way that I know to grow.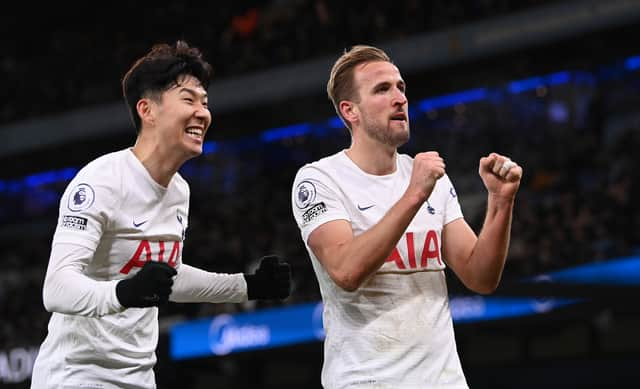 Antonio, what is your vision for Tottenham and have you had to change that vision ?
Antonio Conte: As I said to you before the club knows very well which my vision is and I think this is the most important thing.
I don't think it is right to go to the media and tell them what my vision is. I think the best way is to go directly to the club.
Sometimes you find the club that matches the vision and sometimes you can find that the vision could also be different, but for many reasons and what will happen is that they will go in a different way.
I have just arrived just four months ago and we are beginning to get to know each other.
I think that I'm loving this club because it is a modern club with a fantastic stadium and fantastic infrastructure and I'm enjoying working here.
Then I have my vision step-by-step and the club is is understanding my vision.
I am a person who hates to lose, and maybe in this club not many are used to have this type of person, but I'm this type of person and I know this is not simple.
But I think we are going day by day to get to know each other, and I hope that we can match to find the best solution to build something important.
I hope this is the last time I have to speak about me and the club.
Me and the club stay in the same boat and until the last day I stay here I will help the club to improve in every aspect and our chairman knows very well.
When the club approached, did they sell the reality of the club to you?
Antonio Conte: I took this job with great enthusiasm, with great desire, with great will to come back to England to work for an important club.
To bring this club to be competitive, to win something, and this is the situation that pushed me to come here and change the past and it was a great push.
But when you arrive at a place you find the difficulty, but maybe in my heart and mind I hope I found a situation ready to fight.
I found a situation where we have to work much more, but I'm not scared to work because all my life I have had to work hard.
When I arrived here you know you have taken an important coach and not a middle coach.