Antonio Conte says his thoughts on the January transfer window are no secret to Daniel Levy - but apologised for the 'disturbance' caused by his interview with Sky Italy.
The Tottenham manager spoke to the media in his homeland this week and said that a tricky winter trading period had 'weakened' the Spurs squad.
Juventus pair Dejan Kulusevski and Rodrigo Bentancur joined the North London side on Deadline Day, but there were a number of outgoings that depleted Conte's options.
Tanguy Ndombele and Giovani Lo Celso both left on loan while Dele Alli and Bryan Gil joined Everton and Valencia respectively.
Spurs had been heavily linked with Adama Traore and Luis Diaz, but failed to clinch either deal.
Conte apologised for if his comments caused a 'disturbance' - while also confirming that the club had asked him not to speak to the Italian media - but said his thoughts were nothing that he had hidden from chairman Levy.
Clarifying his comments on the transfer window, Conte said: "They asked me about the January transfer window and if I was happy, and I said the club did the best that they could do.
"We lost four important players for Tottenham, because these players that we sent away on loan, Tottenham paid a lot of money for. When you pay a lot of money, we're talking about important players for the club.
"[We need] To pay attention in the future because we need players to be used to playing in this league.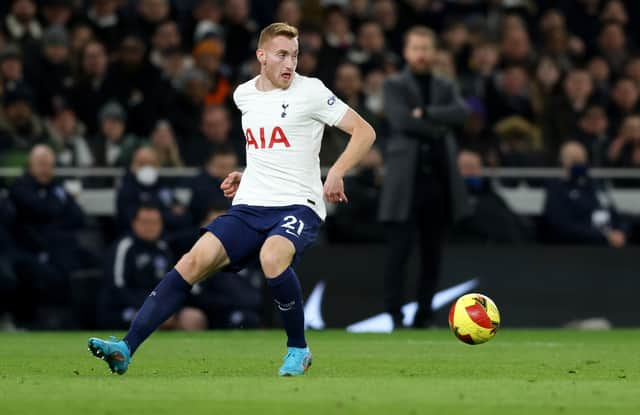 "In my last interview, I said numerically [Spurs are weaker] when you lose four players - and I repeat, important players for Tottenham because they spent a lot of money - and you sign two players.
"If before I had 20-30 players, now I have 18 players and numerically you could be a bit weaker.
"Then I also said about [Dejan] Kulusevski and Rodrigo Bentancur, as a squad we are more complete.
"I think I was very clear, but I don't understand why someone wants to try to create a problem between me. But not also me, but also in the past, because I read the story in the past of this club and [they] create a lot of problems between the coach and the chairman and the club.
"The chairman knows very well my thoughts. It's not important for me to go to the media and to speak to the media.
"If I have to tell him something, he knows very well that I'll go and speak with him.
"Sorry, but I think that I created a bit of disturbance and this type of situation, especially because I had an interview with Italian media.
"It means that from now the club don't want [me to] speak to Italian media because maybe the translation is not so clear with my thoughts."