How Arsenal, Chelsea and Tottenham's Premier League ticket prices compare to Man Utd and Liverpool
A look at how Arsenal, Chelsea and Tottenham's home ticket prices compare to their Premier League rivals.
Watch more of our videos on Shots! 
and live on Freeview channel 276
Visit Shots! now
The Premier League campaign is now up and running, but not every fan has had the chance to see their team in home action just yet.
The 10 teams from last week's opening weekend will host for the first time this season, and that includes Arsenal and Chelsea, with Tottenham already opening their home account with a superb win.
Ahead of the second weekend of action, we have taken a look at how much each Premier League club, including the London sides, charge fans for home tickets.
Here we look at the adult prices, which do not include any fees involved in the booking process.
Arsenal
Arsenal only advertise ticket prices for members, and they vary significantly.
Fixtures are placed into three categories, based on the opponent, and ticket prices also vary by stand.
Category A varies from £66 to £99 for an adult, category B from £38 to £57.50 and category C from £27 to £40.
Aston Villa
Villa split ticket prices into two categories.
Adult tickets vary from £41.50 to £59 in catergory A and £35 to £44 in category B.
AFC Bournemouth
AFC Bournemouth tickets vary from £32 to £38 in standard seating areas for adults.
Executive tickets cost £55 per adult.
Brentford
Brentford tickets are priced between £35 and £65 for adults in category A matches.
Category B fixtures will set fans back between £30 and £65.
Brighton
Brighton tickets are priced at £30 to £42 for category C, £35 to £52 for category B fixtures and £45 to £65 for category C.
Chelsea
Chelsea's general sale tickets vary from £30 per adult to £76 depending on where you sit in the stadium.
Members receive a £5 discount per ticket.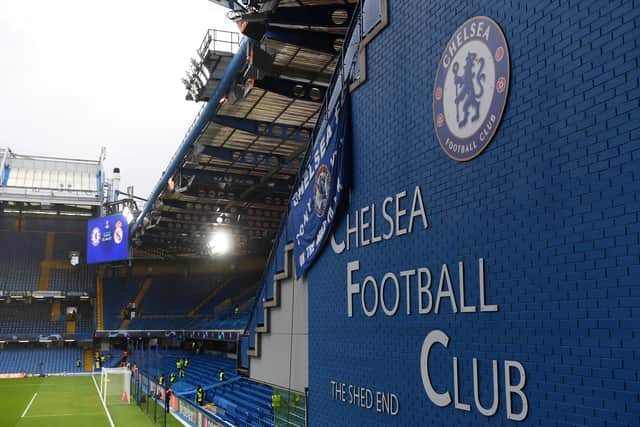 Crystal Palace
Palace fans have been vocal about ticket prices over the years.
Currently, the Eagles have five categories of tickets.
Standard adult ticket prices from categories 1-5 are £58, £55, £52, £50 and £48.
There is a slight discount on restricted view tickets.
Everton
Everton's tickets are based on two categories.
Category one tickets are £50 in all areas for adults, while category two tickets are £40 in all areas.
Fulham
Fulham have three ticket categories, along with a special family pricing of £30 per adult ticket.
Category A rangers from £35 to £50 per adult, category B from £30 to £45 and category C from £25 to £40.
Leeds United
Leeds tickets are particularly difficult to get, with members usually snapping them up quickly.
In any case, adults can expect to pay £39 to £52 for category A+ matches, £35 to £47 for category A and £32 to £45 to category B.
Leicester City
Adult tickets at the King Power Stadium cost between £35 and £58 for category A fixtures and £30 to £55 for category B.
Liverpool
Liverpool ticket prices usually range from £37 to £59, but there is a scheme where all supporters can pay £9 per fixture for a seat in the Main Stand Upper.
Manchester City
City ticket prices vary from game to game, and there is no set of prices available.
What we can see is that the lower category tickets start at around £40, while the highest category tickets are available from £63.
Manchester United
United tickets are not readily available to the public.
For non-season ticket holders, you have to buy a membership worth £20-£35 per adult to get into a ballet for home tickets.
Newcastle United
Newcastle tickets vary from £25 to £36 for standard adult tickets.
Nottingham Forest
Forest tickets cost between £35 and £40 for adults.
Southampton
At St Mary's category A prices cost between £40 to £60, while catergory B cost between £35 and £50.
Category C cost between £30 and £4, and category D cost between £15 and £30.
Tottenham
At the Tottenham Hotspur Stadium, category A tickets cost between £52 and £98.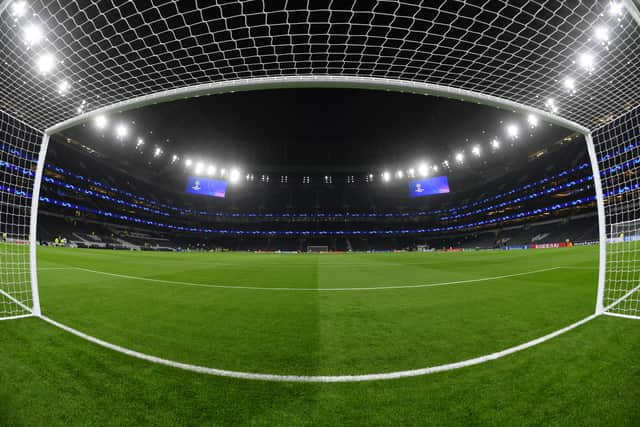 Category B tickets are available between £43 and £72, for standard tickets, while category C tickets vary from £30 to £60.
West Ham United
The Hammers charge £65 to £95 for category AA fixtures, £55 to £80 for category A, £35 to £65 for category B and £30 to £45 for category C.
Wolves
Wolves tickets for category A fixtures vary from £35 to £60, while category B tickets cost £33 to £50.
Category tickets cost from £25 to £37.50.